No doubt rechargeable electronic devices play a vital role in our daily life. But their charging time remains a problem. Now, nanodot-technology is trying to solve this problem. At the Microsoft symposium in Tel Aviv, Israel a company namely StoreDot established a demonstration of a new smartphone battery which can be charged within 30 seconds. The company plans to commercialize this product which could help in recharging the smartphones in few seconds. Thanks to StoreDot the dream of fast charging will be materialized soon.
We are well aware of the process of recharging is a reversible chemical reaction. This process can't be rushed for the sake of energy efficiency and safety. But how did the StoreDot new technology has brought the charging time up to few seconds? Let's delve into the detail of the technology. This battery is made up of tiny chemically manufactured organic peptide particles which have improved capacitance and electrolytic performance. The net effect of these molecules' performance is fast recharging. These tiny molecules are termed as nanodots.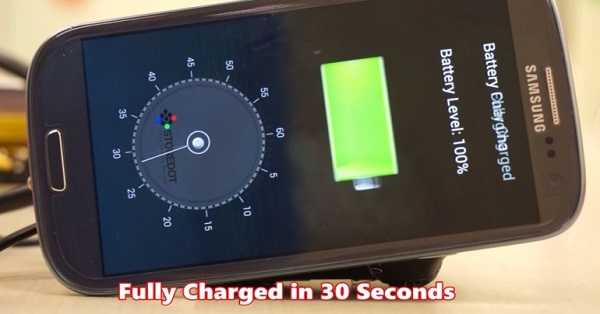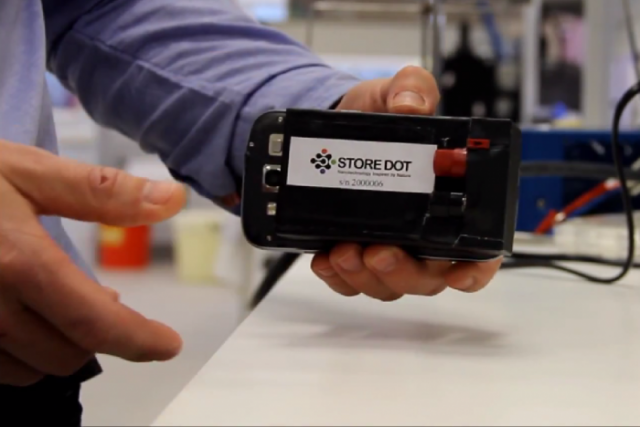 According to Mr. Doron Myersdorf, CEO of StoreDot, these new batteries use a new type of electrodes which are named as MFE–Multi Function Electrode. These electrodes act as supercapacitor to recharge battery very quickly while discharging procedure is slow just like lithium electrodes. Other nanodot technologies are also available in the markete but all are metal based. The big hazard of metal based nanodot or quantum-dot technologies is of its becoming toxic. On the other hand StoreDot's product is biologically made and environment friendly. Organic nature makes it safe for atmosphere as well its abundance is also not an issue that makes it cheaper. Self-discharge properties are same as the normal lithium-ion battery and the capacity for the first model is estimated 2,000 mAh.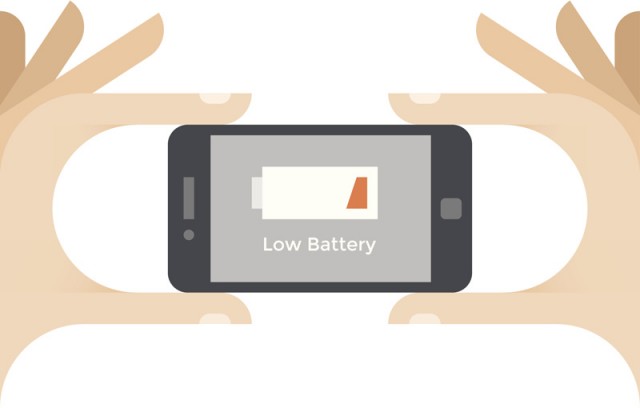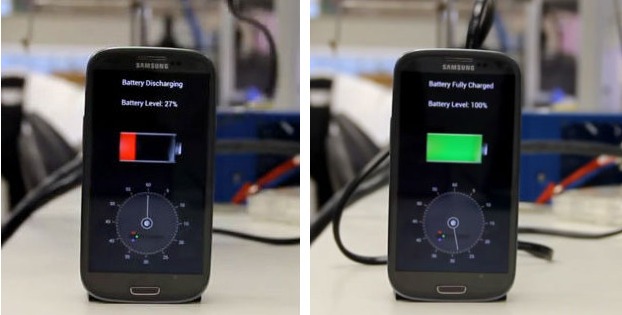 We are hopeful to see it being used in charging the electric cars. This can easily be achieved by just modifying electrodes in order to get higher current values. SmartDot is ready to patent the technology with their name and the expected date of commercializing the technology is 2016.