For over ten years, an artist has been creating an impressive series of photographs in which he immortalizes frogs and tadpoles malformed. The photographs highlight the deformities in these creatures by coloring the inside of the frogs in an amzaing manner. We share with you these disturbing and fascinating images.
Brandon Ballengée is an American biologist , a lover of nature and photography enthusiast. Since 2001 and even today, he observes the malformed frogs in their natural habitat, both for his research for his artistic creations. Under the project Malamp – Reliquaries  his subjects are scanned then chemically treated to only highlight the deformed bone structure in beautiful colors.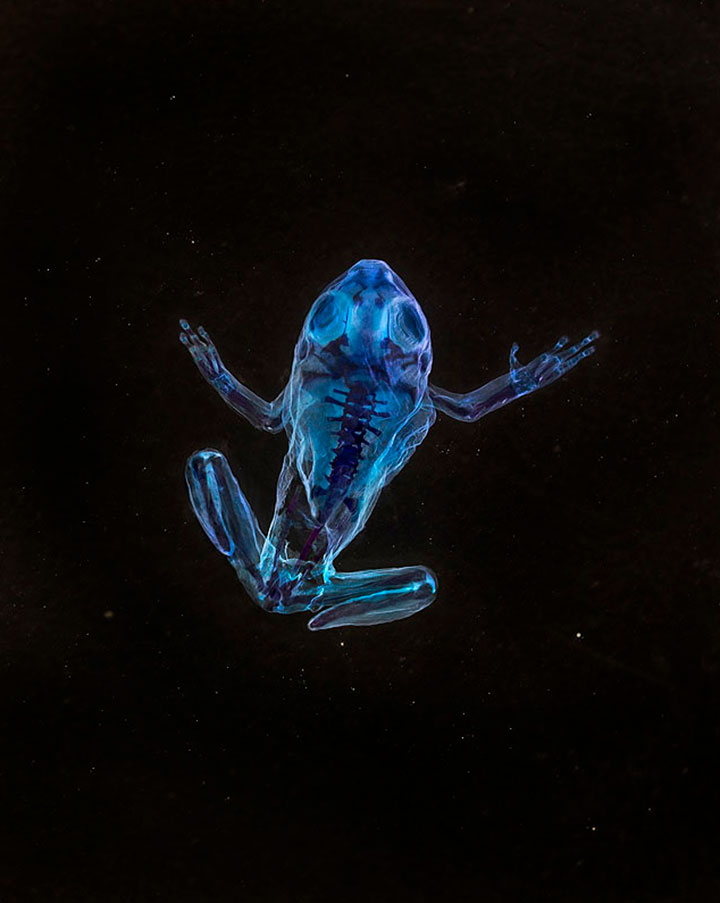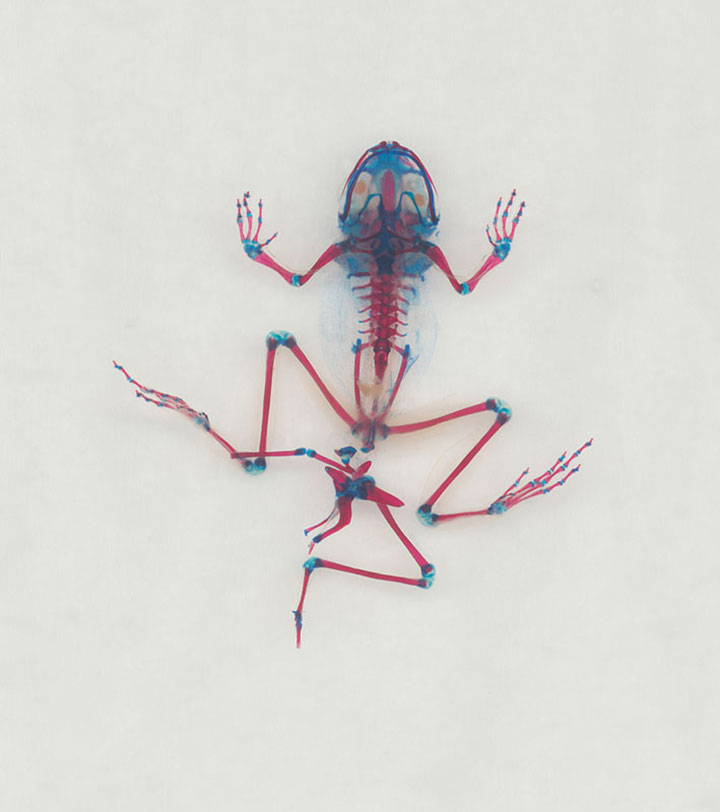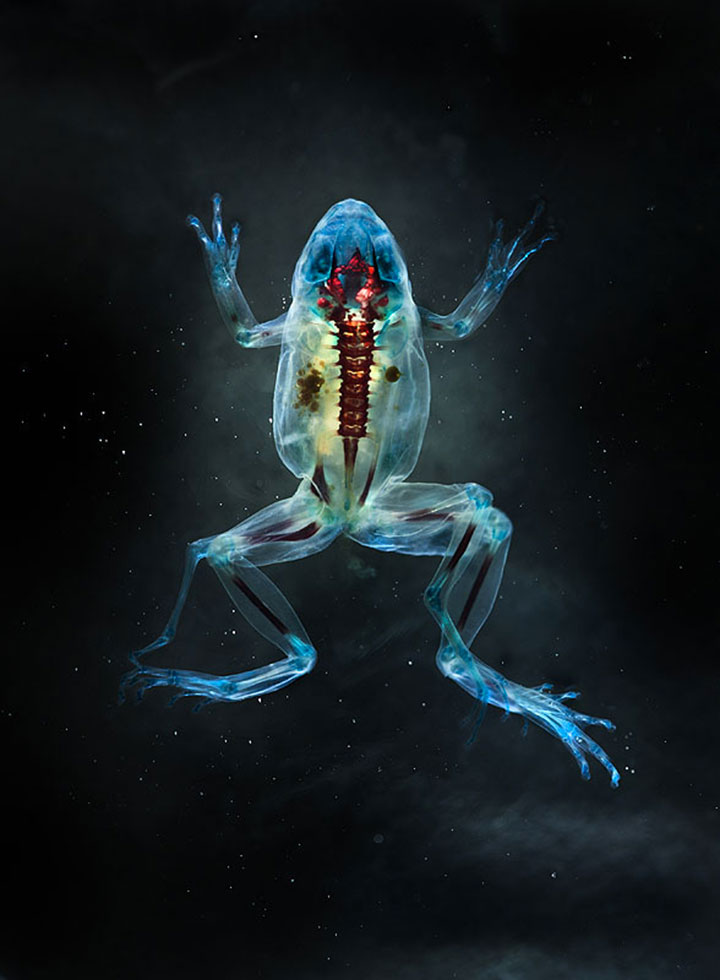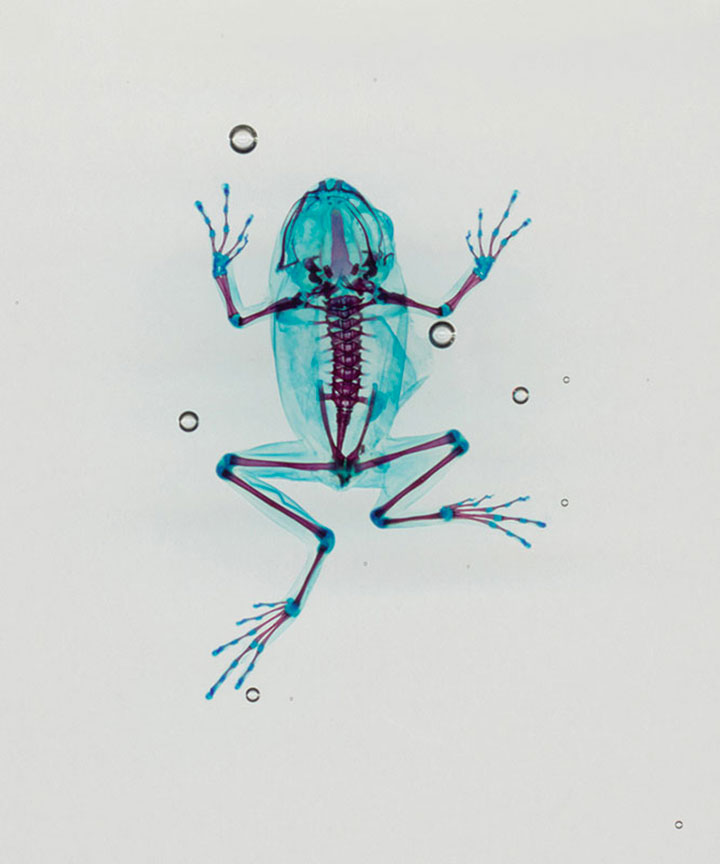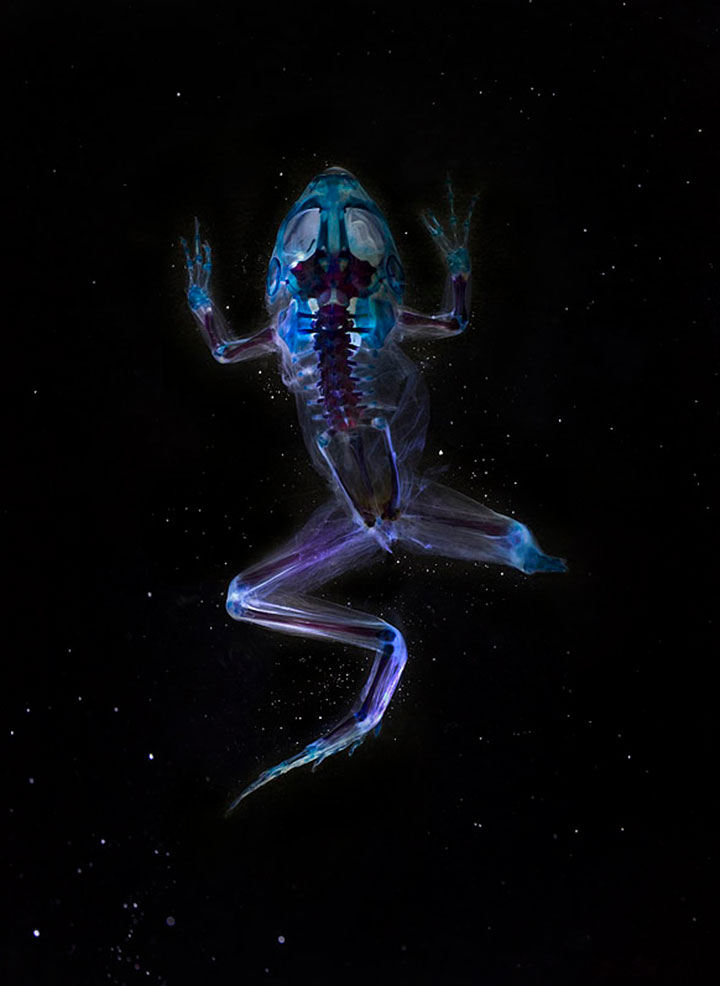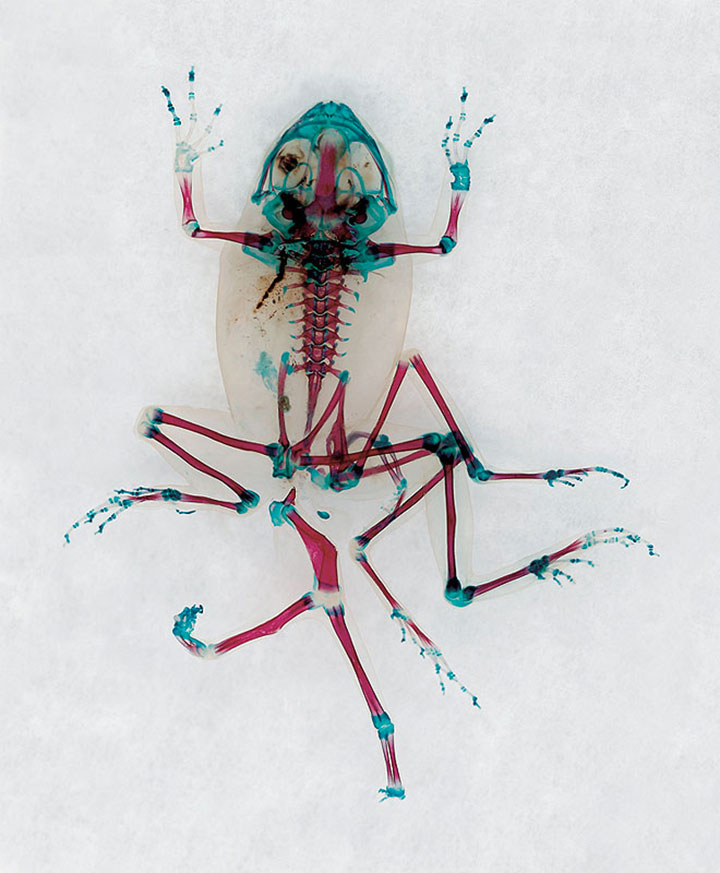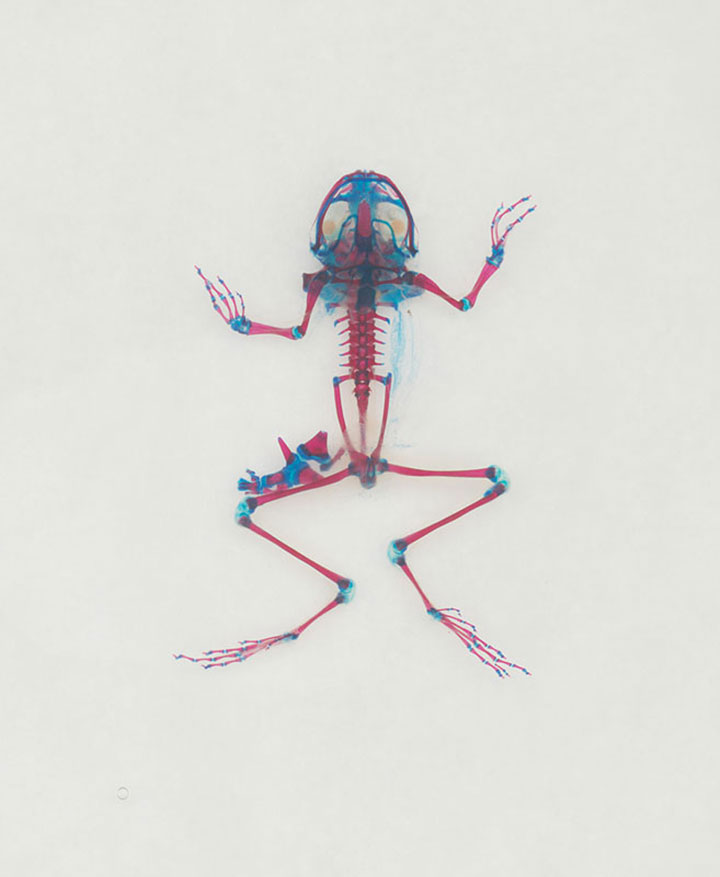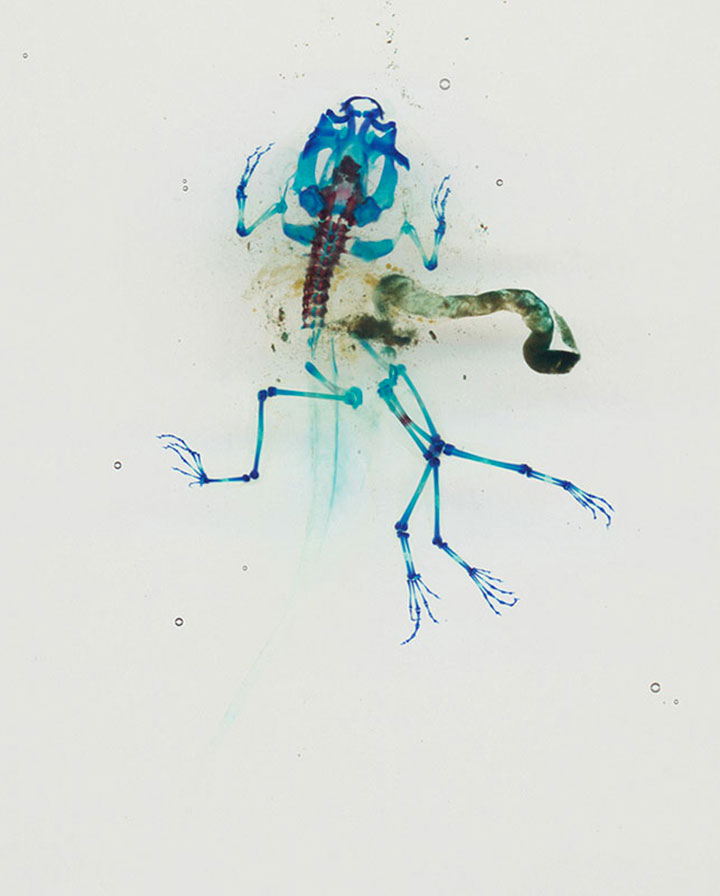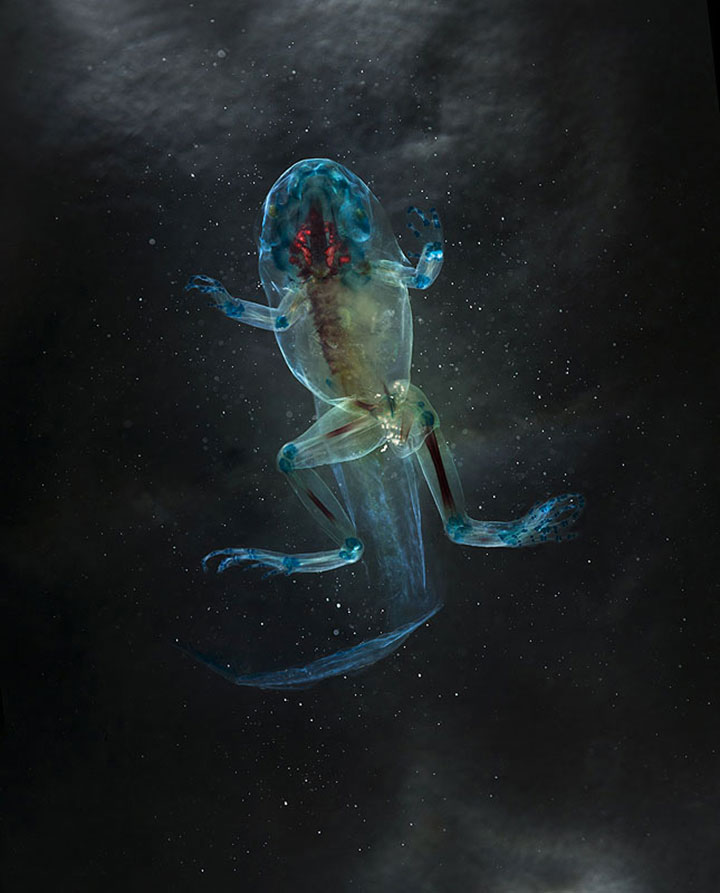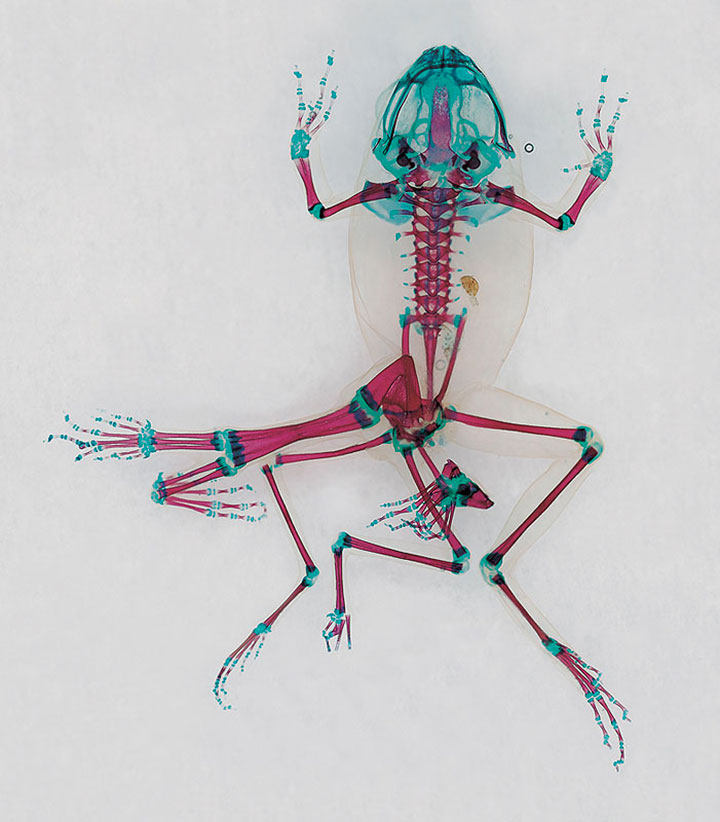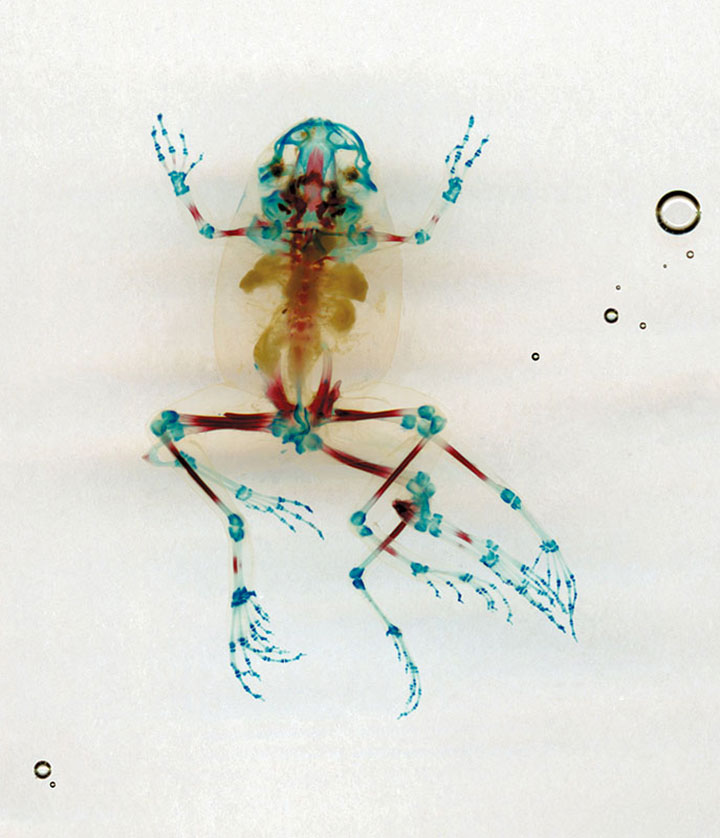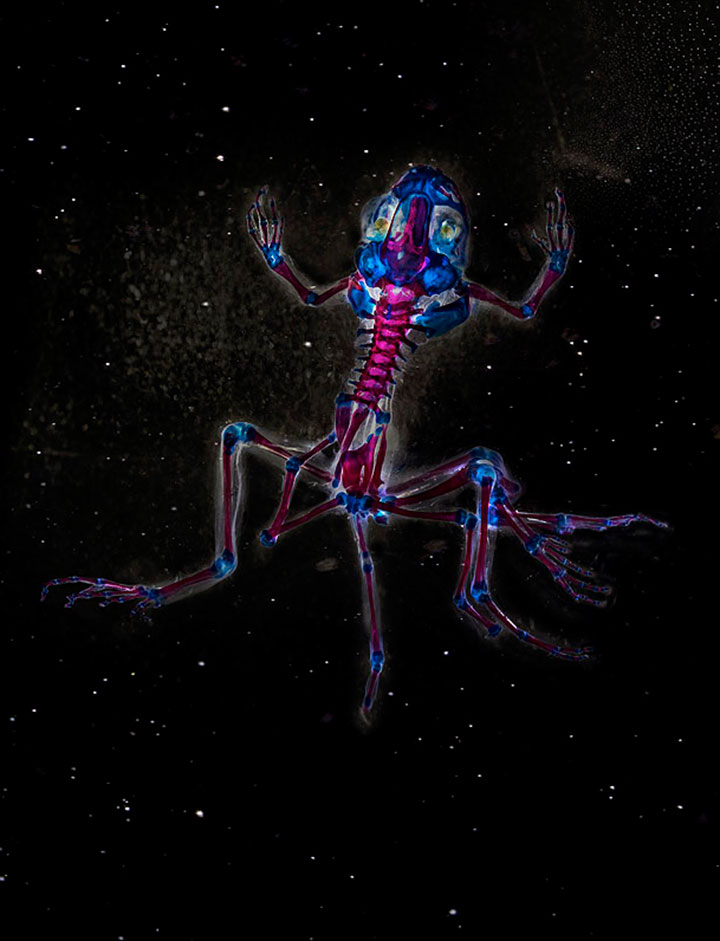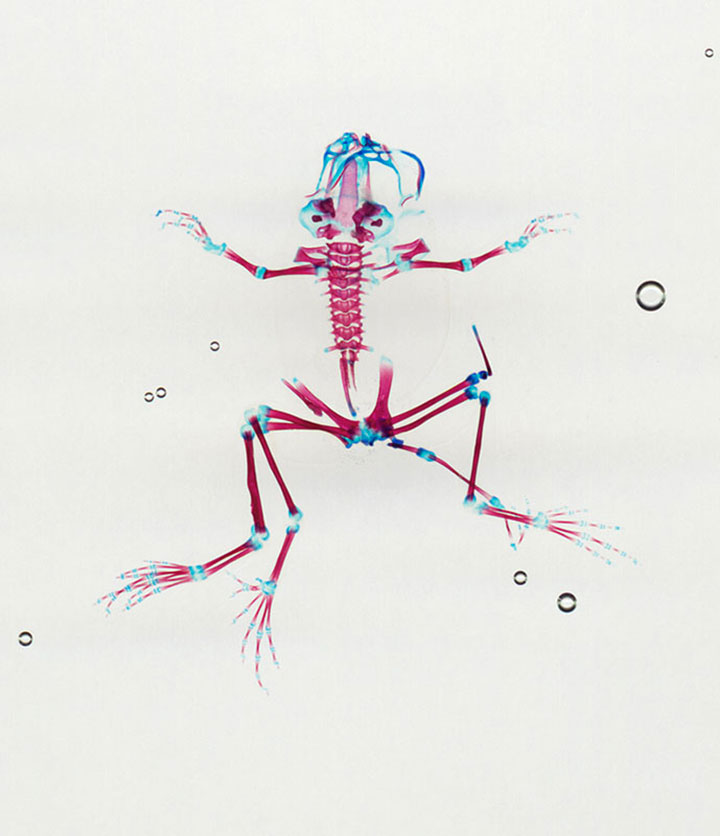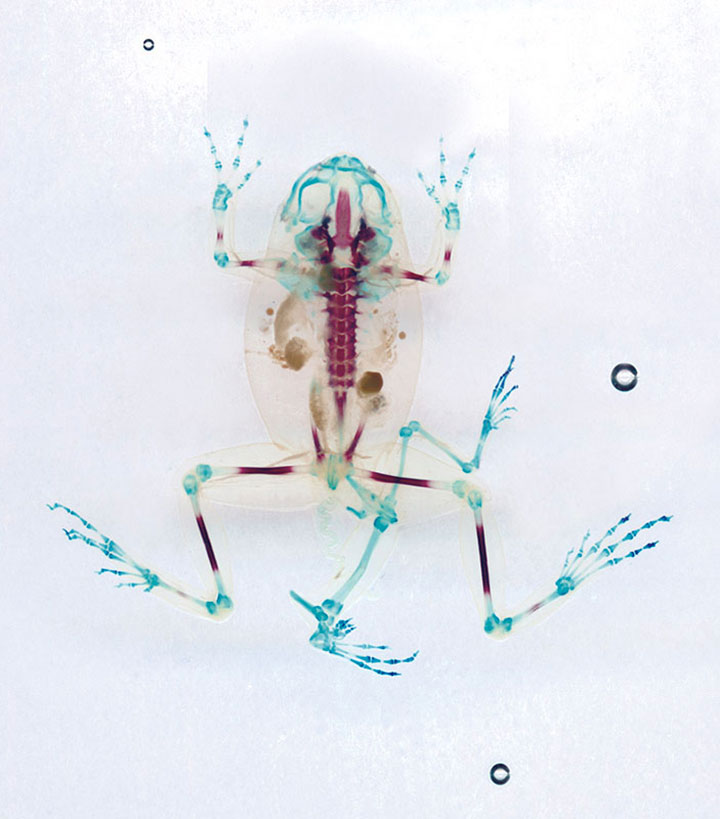 We enjoyed the work of Brandon . These frogs may seem scary at first, but the pictures also reveal their inside. We found that the bright colors create an interesting contrast to highlight the malformations and bones. Do you like this technique of photography that highlights the malformation of these animals?