Military has many formidable weapons but it is difficult to get your hands on them, unless you have the resolve to build one of them for yourself. This is exactly what Drake Anthony, a student and a DIY enthusiast from Southern Illinois University has done. He call his invention as the laser shotgun. Actually, he has combined the power of 8 lasers of 5-watt  each to make a 40-watt gun. keep in mind that most of the conventional laser pointers only have a power of 5 milliwats that makes this gun more than 8000 times powerful than them.  See the video below for a live demonstration.
As we can see in the video that a lens is used to amplify and focus the laser beams. When Anthony points the beam towards many inflammable materials like balloon, wood, paper etc. and we see that they catch fire. Although, this process is not accompanied by the bangs that we see in the traditional weapons and explosives but we may appreciate the quite and cool look of this weapon.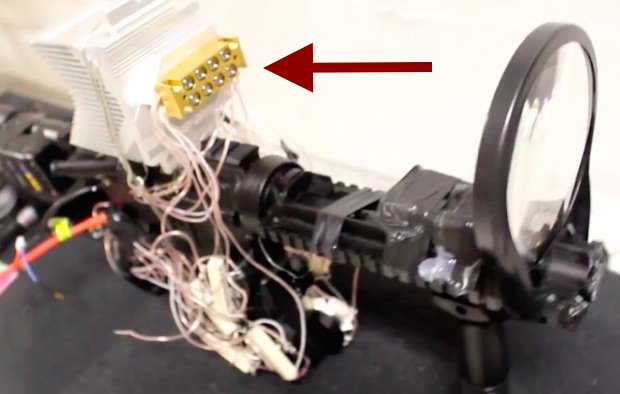 Most of the powerful lasers that we have seen before only have power in the range of tens of kilowatts. So, we can say that they make no comparison to this powerful shotgun. We are really impressed by the invention of this young enthusiast and you, would you like to test this scary shotgun yourself?