You would have experienced that while enjoying Pizza with friends, watching movies is a natural fit. For all such movie lovers, the Pizza Hut has created a new type of cardboard Pizza Box. Using your smartphone, you can easily convert this box into a fully functional movie projector.  It has been named as the "Blockbuster Box," and is the brainchild of Ogilvy Hong Kong as reported by The Verge.
Inside the Blockbuster Box you would find a special pizza table made of plastic. The purpose of the Pizza table is to stop Pizza from touching the sides of the box. However, this table is also equipped with a lens. Once you receive the Pizza you easily punch a hole in one of the perforated opening. Then you can place the lens inside it.
Now, you will need a smartphone to power your projector. Now, if you have a Netflix account, you can play a movie from Netflix or you can also download a free movie using QR code on the box.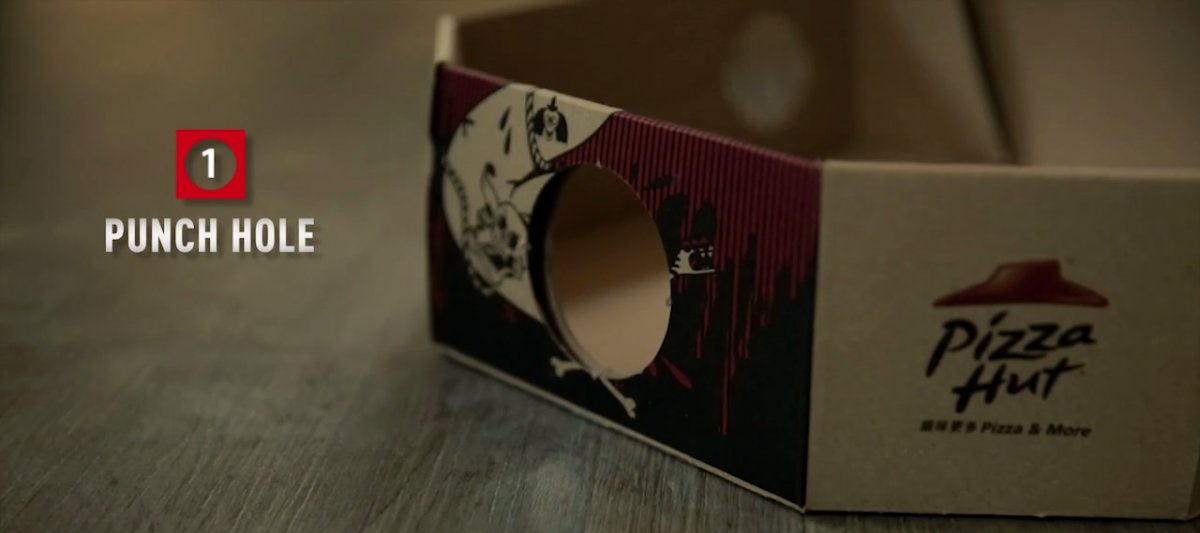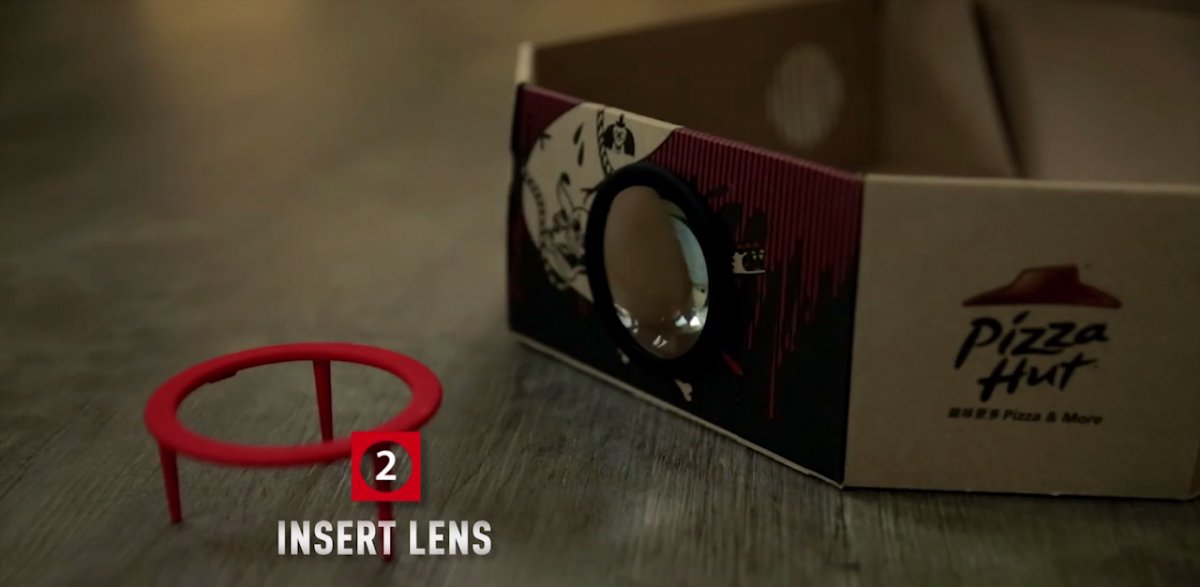 Now, place your smartphone at the center inside the box, facing the lens. Now, the magic moment has arrived, when you play movie on smartphone, its display will be magnified by lens and projected on the wall.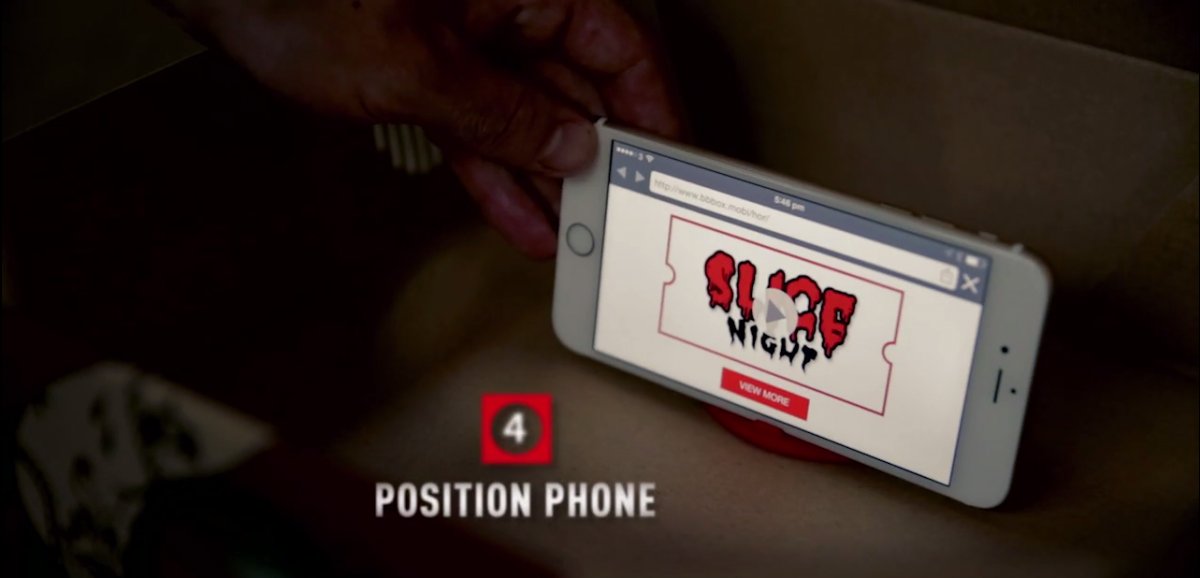 It is true that this Blockbuster Box cannot compete with the professional projectors. But you must take this thing into account that it comes free with your Pizza. As the smartphone is inside the box, you can use bluetooth speakers to amplify the sound effects.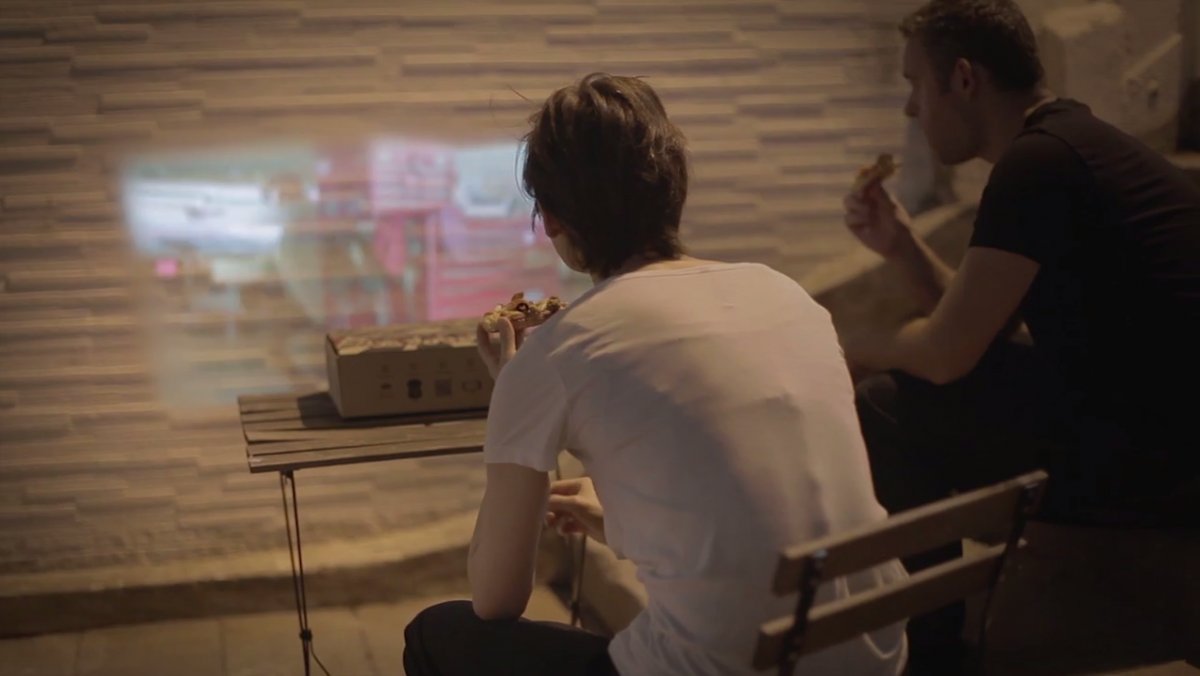 Currently, the lunch of this Pizza Hut Box is limited to Hong Kong only. But it may be arriving in your city soon. Would you like buy this Pizza Box?