China's first insurance company ZhongAn provides a full range of services online. According to The DIA Community's interview, ZhongAn positions itself in the market as a tech company. "The first insurtech unicorn globally," as the interviewer called the company, raised $10 bn after only four years after the launch. What's the secret behind such success?

50% of ZhongAn's 3000 employees are IT specialists and engineers. Being unsatisfied with existing market solutions and having a strong need to process big volumes of claims daily, the company decided to develop the solutions itself. The development journey resulted in 5 ecosystems connecting the insurers with over 300 organizations like airline companies and housing providers.

Implementing the right technology and creating superpower networks are the key forces driving the company to success. ZhongAn's achievements are the results caused by the development and implementation of robust technologies, agile practices, and one element that differentiates the approach to the insurance business. The company was the first to implement micropayments for painless transactions.
What Are Micropayments?
Micropayments is an online process of exchanging some assets for payments. Usually, such a transaction involves a little amount of money. The recent system providers of micropayment services include PayPal, M-Coin, Flattr, Swish, to name a few. Sometimes, the notion of "micropayments" is used in relation to online gaming and means the sale of virtual assets in online games.
Micropayments in Action: How It Works
Most of the companies recognize a micropayment as a transaction of the sum that is less than 1 dollar. However, other providers set up their thresholds below 5-10 dollars. To implement and provide micropayment services, a specific platform should be developed. Such platforms collect, store, and distribute micropayments. To use these platforms, merchants and service providers should establish accounts with platform providers. The micropayments done with the platform aren't transferred instantly to the transferee, but are aggregated on a digital wallet and sent once the sum reaches a certain threshold.
New Sense of Insurtech Business: What Value Stands Behind Micropayments
Security technologies based on biometrics gave the possibility for a huge number of consumers around the globe to use their mobile phones and wearable devices for executing painless payments. Micropayments help build a customer-centric approach to the provision of services not only in the banking/finance sector but also in the insurance industry.

The ZhongAn case demonstrates how micropayments can help insurance companies enter the developing markets with low penetration levels, in Africa or Latin America, for instance. The effective maintenance of tiny transactions made via telephony can help companies move from legacy manual systems to new operational capabilities.

As of 2016, less than 10% of Africans had at least some kind of insurance product. The major barriers to entering insurance markets in Africa include the lack of mobile money and mobile banking. Providing people with mobile money and bank accounts will unlock new revenue channels for the insurance business.

The next barrier is solving the issues associated with high fees for micropayments. Unreasonable costs for transactions force most of the consumers to turn back to cash. Only in 2019, mobile operators started to realize their mobile money programs offering lower fees for transactions. For example, BIMA offers to get affordable microinsurance services directly from your mobile phone. To achieve this program, the company built a tech solution, which offers to use digital currency for micropayments for the insurance products.

Instead of taking time-consuming medical examinations and filling in lengthy forms, clients can register using their mobile phones and answering several questions. Usually, such tech solutions allow for processing claims.

By ensuring quick and simple payments, the insurance business can create quite a different ecosystem able to retain and attract customers. These systems should become a one-stop place for buying insurance, interacting with social media, and processing data. For example, China's Tencent app allows for quick and secure payments, social engagement, and instant messaging.

China proved that the insurance sector still has room for improvement. A non-traditional approach to insurance software development can help you identify new revenue-generating opportunities. Don't know where to start? Develop a robust digital strategy backed by the values you would like to bring to your customers.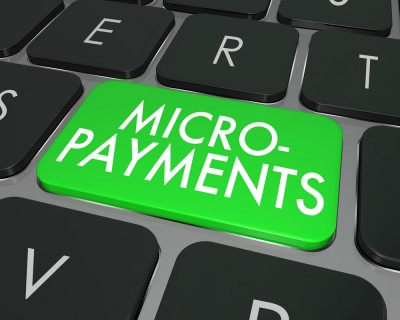 How to Create an Effective Digital Strategy in Insurance Sector?
Disrupting technologies and a high level of competition make insurers change their business model. Not only China is presenting new ways of generating revenue on small markets – other countries are looking for opportunities to modernize their services, as well. But how to start innovating? How to create a digital strategy that will work? According to McKinsey, here are the main points to consider while analyzing your value chains:

Products. Discover what new products appear on the market and how they impact the insurance industry. What are the risks arising with the emergence of new products? How could you manage these risks? What solutions could your company offer?
Prices. The adoption of Big Data solutions, predictive analytics, data science made it possible to track consumers' behavior. That resulted in personalized offerings and pricing. Check what products your customers use more often, why they use them, when, and under which circumstances. Create new pricing based on customer preferences.
Marketing. Today's life is impossible without mobile phones and the Internet. Consider these aspects. Try to provide your customers with user-friendly mobile apps and web services for insurance underwriting, claims management, customer support, etc.
Service. Clients expect to get services everywhere at any time. With cloud computing and mobile devices, it's possible. However, the quality of the services should be high. People would like to get instant replies for their inquiries, be aware of the status of their inquiries, track the progress of their claims, etc.
Distribution. More and more people want to get insurance services online. Insurers need to take this into account and develop the digital channels that will be convenient for their consumers.
As you can see, even a small change can lead your company to entirely different outcomes. Micropayments implementation helped China's insurer enter new markets. Try to rethink your digital strategy, and probably, you will also benefit from a tiny change.