The Israeli army is using crawler robots for the exploration of the maze of underground tunnels used by Hamas. By using robots, Israelis reduce the risk of casualties.
One objective of the Israeli Army is to destroy all these tunnels built by Hamas. The Israeli army has begun using robots to explore these tunnels. Hamas used them as a means of communication to transit military as well as civilian equipment.
These robots have been specifically designed for the reconnaissance, identification and monitoring in dark, narrow, rugged and particularly difficult places for access by human beings.
Micro Tactical Ground Robot by Israeli company RoboTeam weighs less than nine pounds. It is 45.46cm long, 36.83cm wide and 14.47cm tall. With its rugged and compact size, it is able to clear the ground, overcome obstacles, climb stairs and perform maneuvers in tight corridors. It is also equipped with explosive detectors.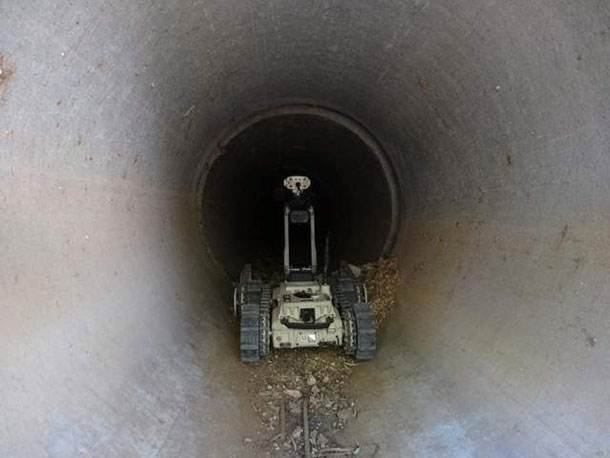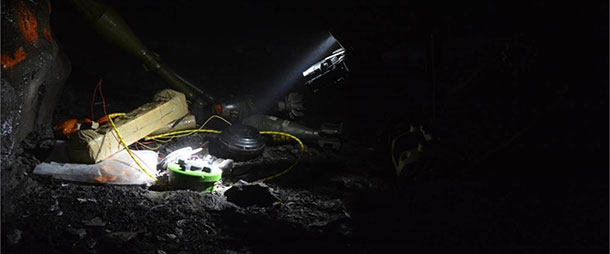 The Israeli start-up RoboTeam won the tender launched by the Israeli against other American and local competitors. Initially, army wants 110 such mini tactical robots. The Israeli Army is also using them in the Gaza, for the purpose of entering the abandoned buildings buildings, in dark or minefields.
Fitted with five cameras (with day and night vision), an internal microphone and an infrared laser, light robot RoboTeam can give clear 360-degree images, and also transmit the sounds around it. This data is sent in real time to operators. The robot moves at a speed of 0.89 meters per second and has a range 500 meters before the next battery recharge.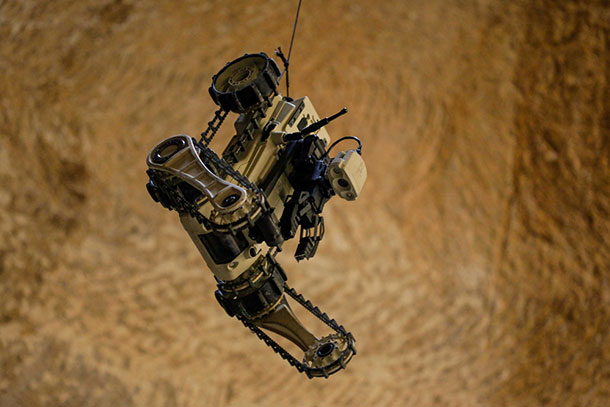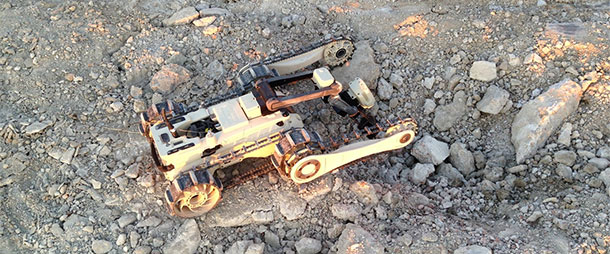 According to Israeli army sources, it was aware of the presence of such tunnels but it did not have the necessary expertise and equipment to detect and destroy them. Israeli army has discovered at least 30 tunnels with these robots, and destroyed many of them with bulldozers.