The animal world has always fascinated children as well as adults. Among wildlife enthusiasts, an artist Edouard recycles everyday objects to give birth to beautiful metallic animals that seem larger than life. Discover these pictures!
Edouard Martinet is a French sculptor who has set his sights on recycling everyday objects through original works of art to depict various animals. As explained on his website, Edouard uses all sorts of objects from bicycle brakes to old typewriters that he manages to buy from junk market. He assembles these metallic elements using no soldering and  they are held together using process of nesting and only a few screws. Indeed, each of these sculptures is unique and requires hours of meticulous work. Enjoy them without delay.
Fish
Crayfish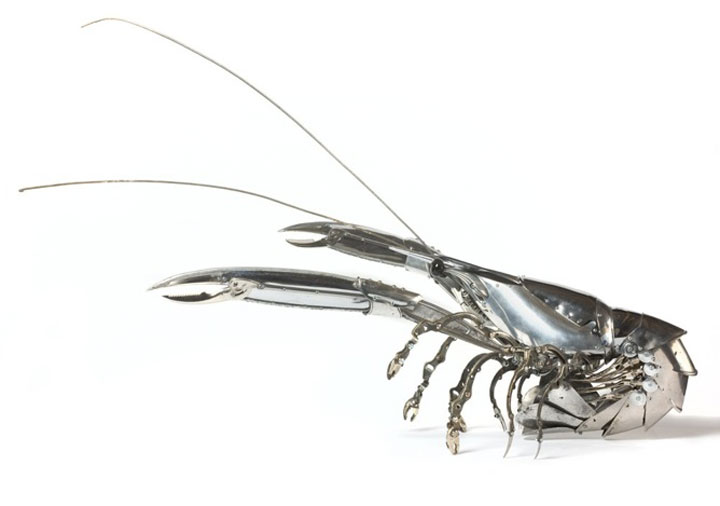 Insects
Ostriches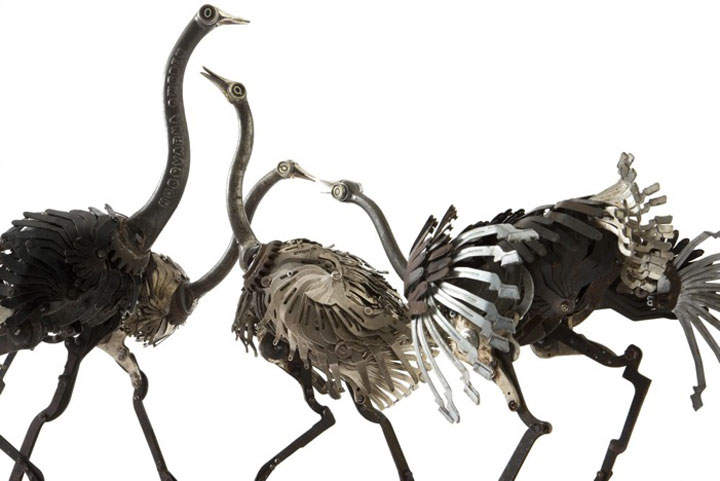 The rooster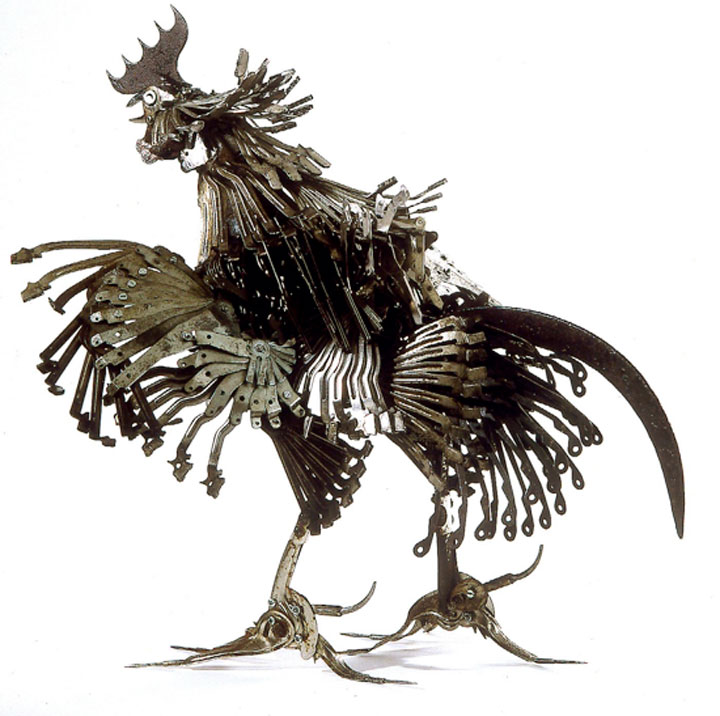 Birds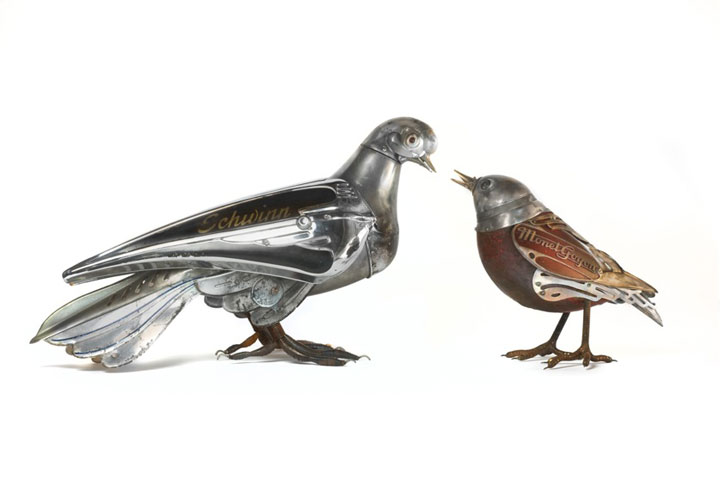 Toad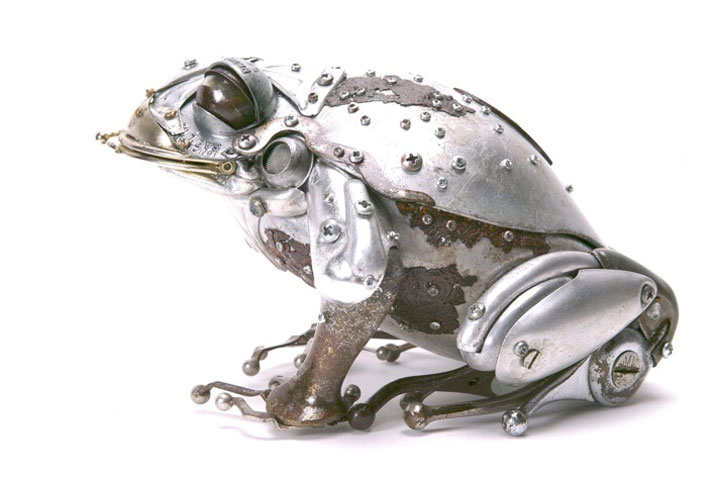 Ladybug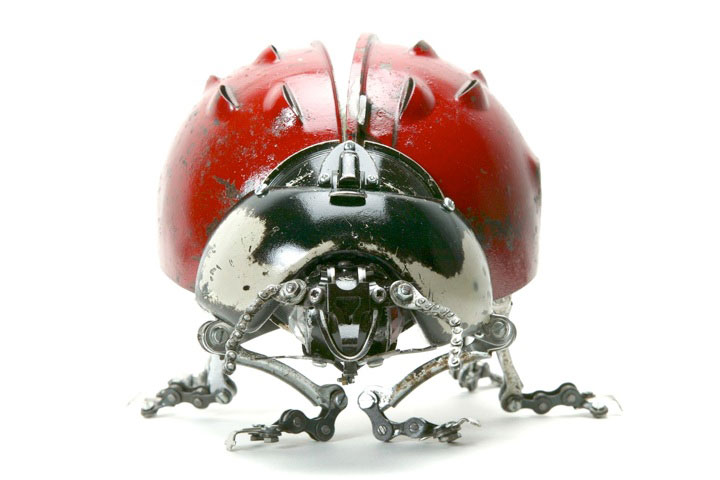 The Edouard's collection of metallic animals is really beautiful: no detail is left to chance and the colors are wonderfully sublime. Work and patience of the artist are appreciable. We find the ladybug to be the most unique in the collection. Which one of these creations did you like the most?