Academic people would agree that Google Scholar is one of the most effective tools available to the scholars, researchers and students. They can not only use Google Scholar Search feature to find the latest research in their field, but also easily share the details about their latest publications with the academic community. Google Scholar Citations feature lets you automatically keep track about who is citing your article. You can easily subscribe to the Google Scholar alerts so that you are notified by email about new citation to your article.
You can easily make an account at the Google Scholar using your Google e-mail id. Most of your publications will be automatically indexed on your main profile page. However, sometimes this procedure takes a few months, but you can also do this procedure manually and add those publications to your account. Here, we have prepared a step by step guide to help you with the procedure.
1. Open the main page of Google Scholar and click "Sign in" tab on the right top.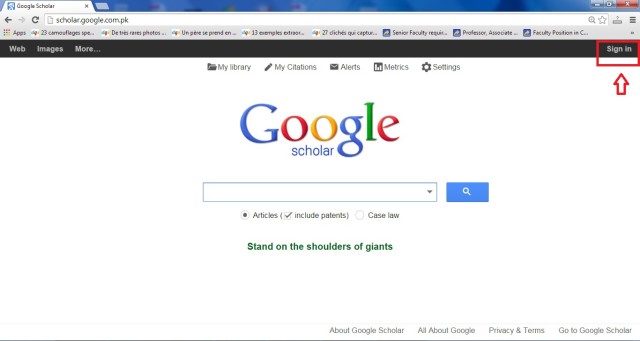 2. Sign In To your Google Scholar account using your google id: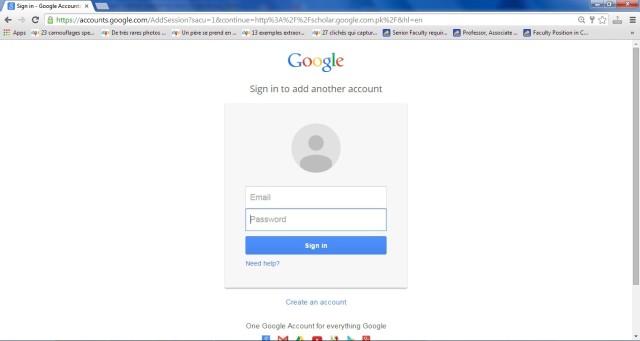 3. Now click on my citations

4. You will be redirected to your main page. Here click on the add button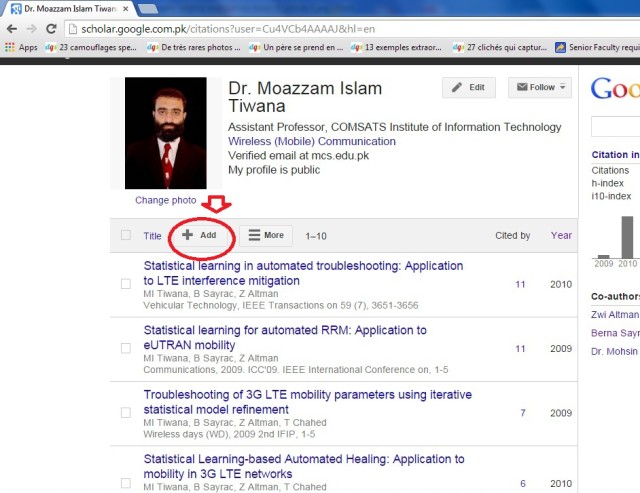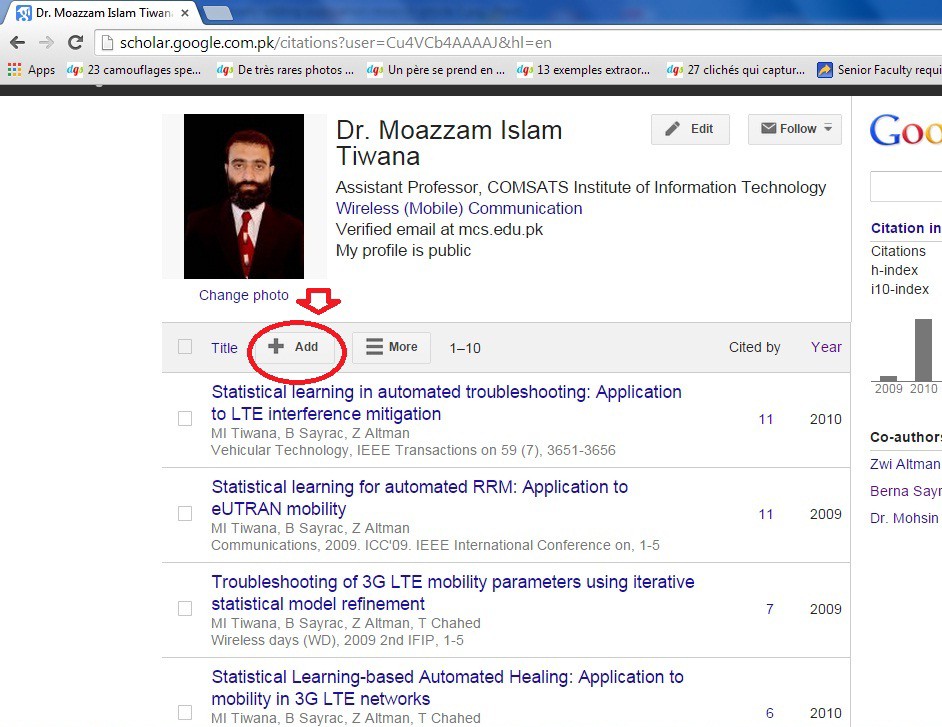 5: Here, select add article manually and enter your publication details. Then click save.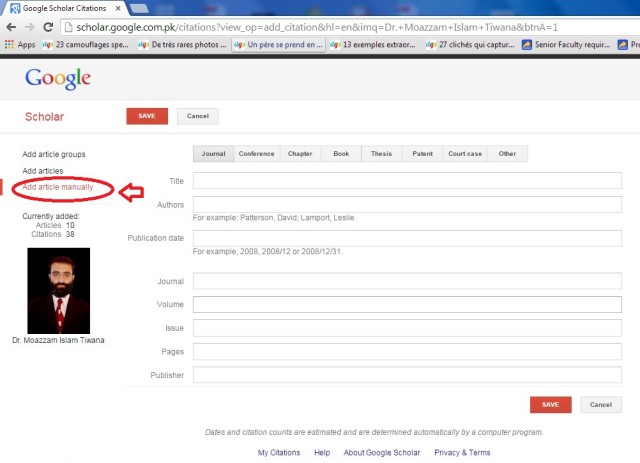 6. When you are done, come back to main profile page by clicking "My Citations". You will see your added paper.