While writing any type of literary work, whether its a book or research article/publication, nobody can deny the importance of correctly citing the references. A good news for the researchers, students and scientists, now you can easily cite a research article, publication or a book using Google Scholar. It provides an easy interface for citation in the most popular citation formats like MLA, APA and Chicago for free. Furthermore, the citations can also be exported in BibTex, EndNote, RefMan and RefWorks.  We provide a step-by-step easy guide as how to cite an article using Google Scholar.
1. Open the Google Scholar homepage: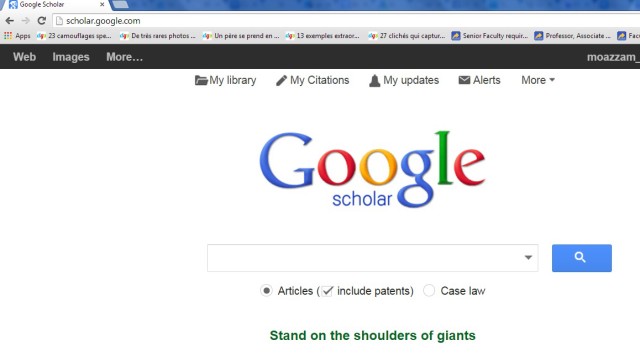 2. Enter the name of the publication or book you want to cite and press Enter: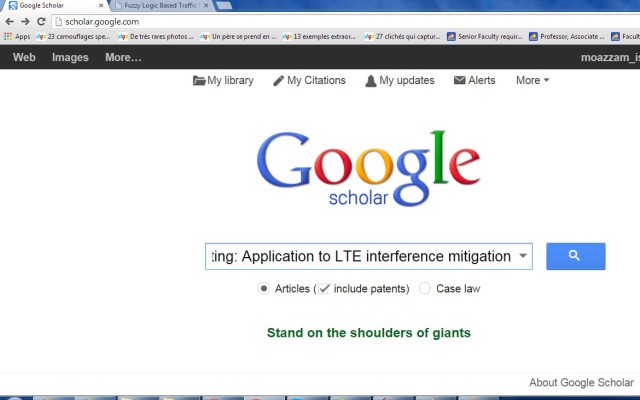 3. You will see your article or book in the search results. Now, click on the cite heading just below the article.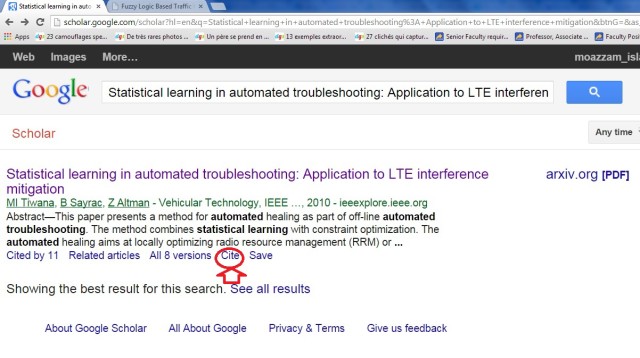 4. You will see a Pop-up with the citation in most popular formats like MLA, APA or Chicago. Other option is to export your citation into BibTex, EndNote, RefMan and RefWorks.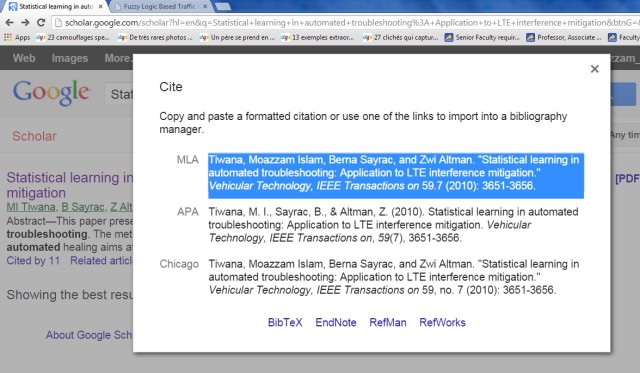 In this article, you have seen how to use Google Scholar as MLA, Chicago or MPA format generator. May be you would also like to read:
Manually Add Your Publication/Article To Google Scholar-Step By Step Guide.