The Automatica industrial exhibitions allows the industrialists to discover innovative solutions in the field of robotics. This year on display was a new system that is able to move pallets in warehouses and storage areas. Designed by company Eisenmann, the machine is a formidable tool for confined spaces.
The pallet or blade bolts are very useful in industries, but they are quite heavy to handle manually or using hydraulic trolley. Not to mention the precautions and accident risks involved. The problem can now be solved, thanks to to the Eisenmann' s guided pallet conveyor, named as LogiMover.
The LogiMover consists of two independent robots that serve as forks to lift and move loads in a warehouse or workshop. The two robots do not touch but still remain parallel to each other. It is not suitable for all applications, of course, but it can be used as a complementary tool to standard pallet trucks. It will be very useful in daily small displacements of pallets thanks to its compact size and maneuverability, but it cannot rise very high.
The unit weighs less than 100 pounds and can lift loads up to 1 tonne. Equipped with optical sensors and controlled by a Tablet, the forks are guided to the pallets with a speed of up to one meter per second. Use of LogiMover in a closed space does not require a particular any additional infrastructure. LogiMover runs on rechargeable batteries making it a totally free and independent of cables.
The product presentation at the 6th Automatica exhibition dedicated to automation and mechatronics, was jointly developed by Eisenmann and University of Stuttgart.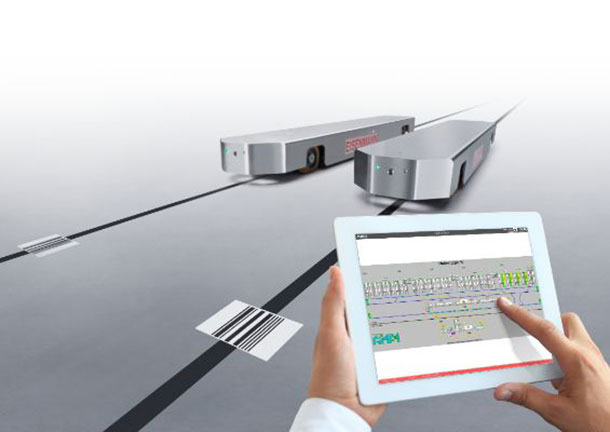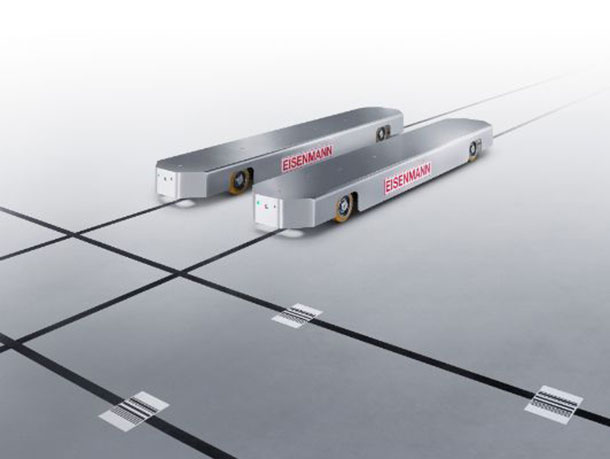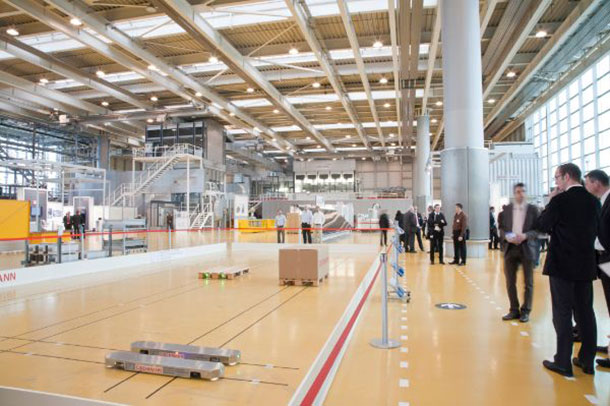 We are really impressed by this new invention and sincerely hope that this new equipment will facilitate and provide safety to the workers in handling of pallets and blade bolts.