Did you know that you could make the light move like a tennis ball? This has been successfully achieved by a creative studio through an experiment that combines art and physical kinematics. We make you discover this video. 
Espadaysantacruz is a Spanish studio of designers and experimenters, based in Madrid. This studio specializes in artistic experiences and scientific projects using light. They already have dozens such visual and interactive experience to their credit. The latest is called Light Kinetics and is particularly amazing: it gives "life" to the light and makes it move as if it was a tennis ball.
This new experience is related to "physical reality" of light: that is to say, a way for it to become palpable, tangible. This experiment was conducted using a physical simulator made using a PCB board with Arduino processor controlling 28 different channels, "treating light as if governed by the laws of motion."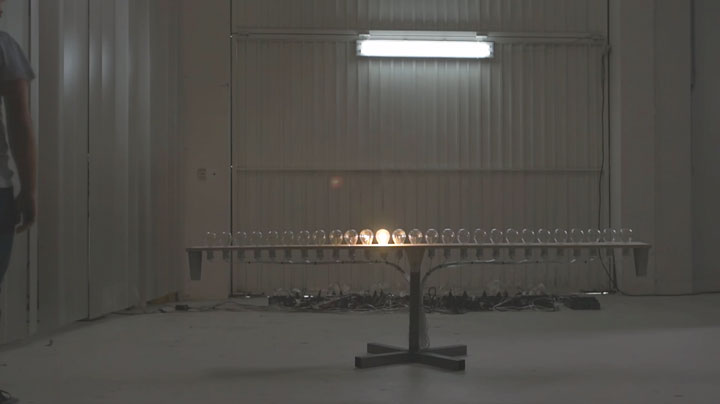 The studio says at its site of The Creators Project : "Light Kinetics is an experimental prototype. A gyroscope feeds its measurement to a the Adruino which in turn controls a set of switches. And even if the project is digital, it shows a feeling … an analog behavior. The light seems to follow the law of mechanics and that is what creates this 'magic' effect. "
The designers at  Espadaysantacruz also explain that they have not used diodes, including LEDs, found in many current artistic projects. Instead, they only wanted to use the incandescent light bulbs."  According to them traditional bulbs give a physical existence to light which is not the case with the LEDs. Somehow, they think themselves to be digital artists using bulbs as their raw material.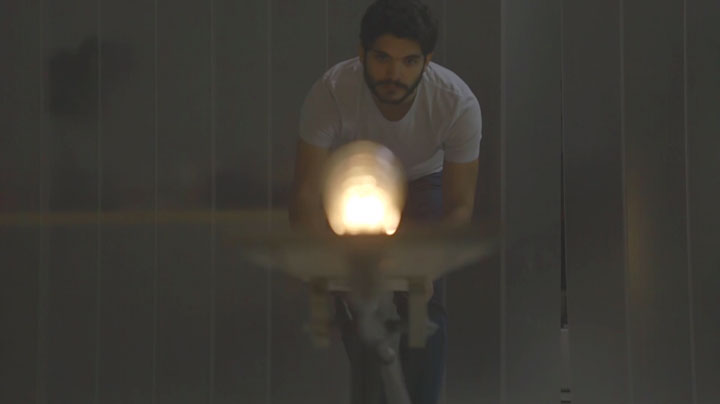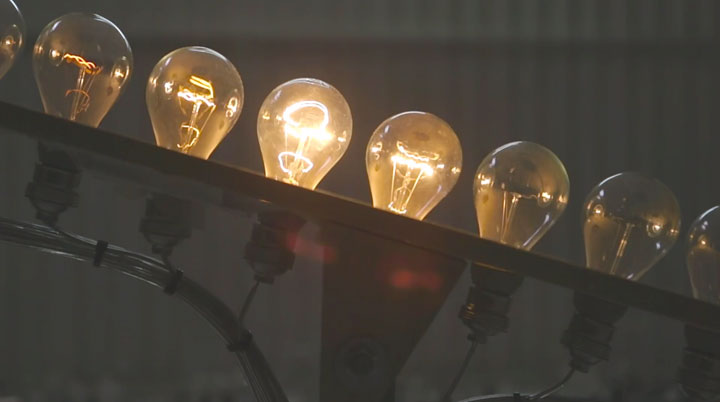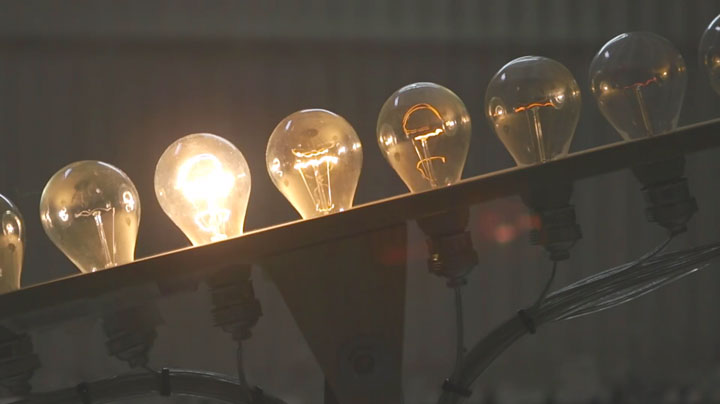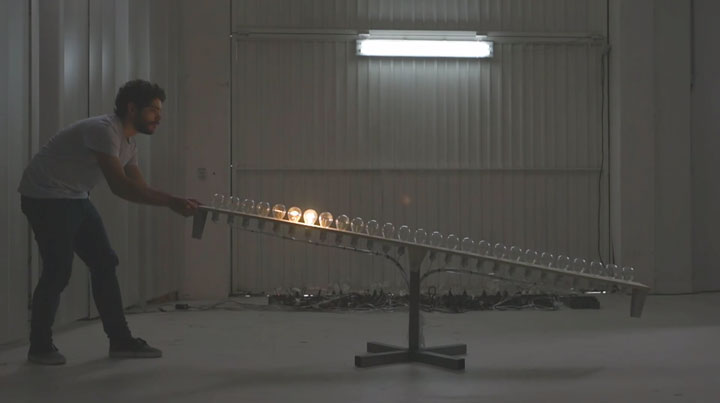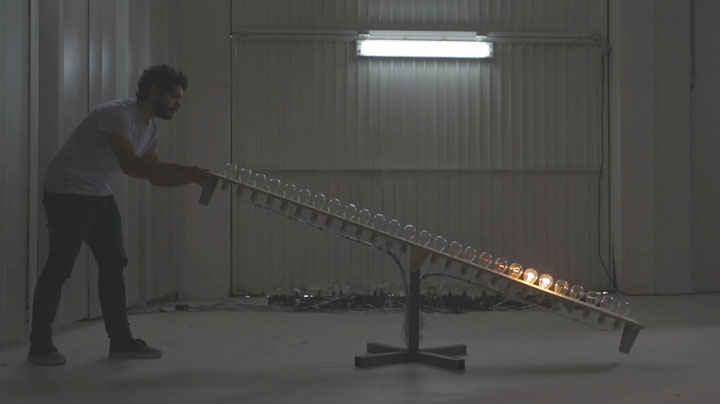 This experience is simply fascinating! Seeing the light move from bulb to bulb through the movement of a board is really surprising. We are struggling to understand how the studio  Espadaysantacruz mastered the physical and technological prowess involved in the project. Would you have imagined that we can move the light in such manner?