3D printers are continually becoming more and more efficient. Because this technology has helped to build ten houses in the city of Shanghai. A colossal work that was completed in just 24 hours! Incredible, but true. 
After the food, the dress and the medical, today the 3D printed buildings are born. A Chinese company, Shanghai WINSUN Decoration Engineering Co, chose to print parts of a dozen houses of 200 sqm each using this technology. Whole building process costed about $6000 (€4,300).
To make these homes, the company has developed and used a 3D printer measuring 32 meters long, 10 meters wide and 6.6 meters high. The printer was able to make the walls in just 24 hours! The print material used as printer filament is highly innovative and most environmentally. Indeed, it is the concrete based on cement and glass fiber obtained from waste of other constructions.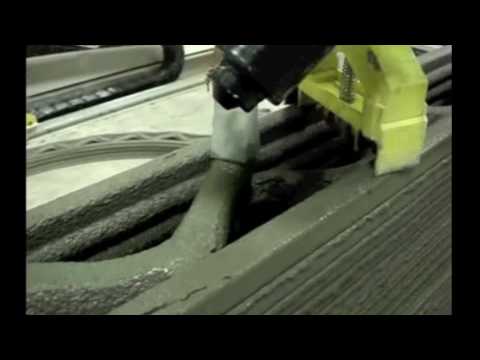 "We bought the printer components abroad, and assembled it in a factory in Suzhou. This new type of 3D printer is environmental friendly and more financially attractive," says Ma Yihe, the CEO of the company. The company plans to develop a hundred recyclers to collect and process all construction waste.
The Chinese company is not only in this field. Indeed, Professor Behrokh Khoshnevis had also made ​​a 3D printer capable of building an entire house in one piece, in contrast to our Chinese friends who assemble them as pieces on each other. However, the chinese company was recently contacted by the group Thomson who would be very interested to make a house using this new technology.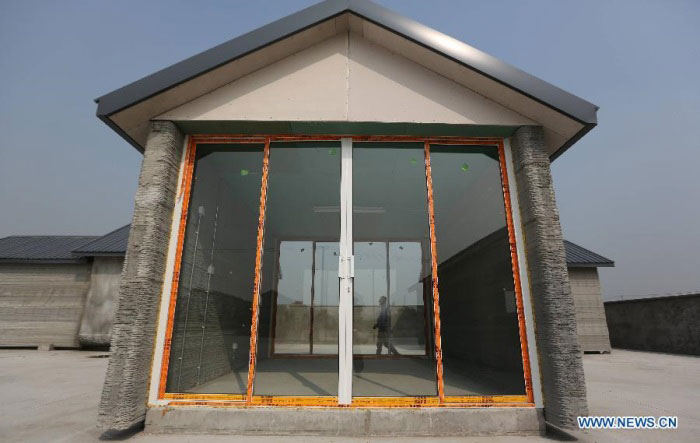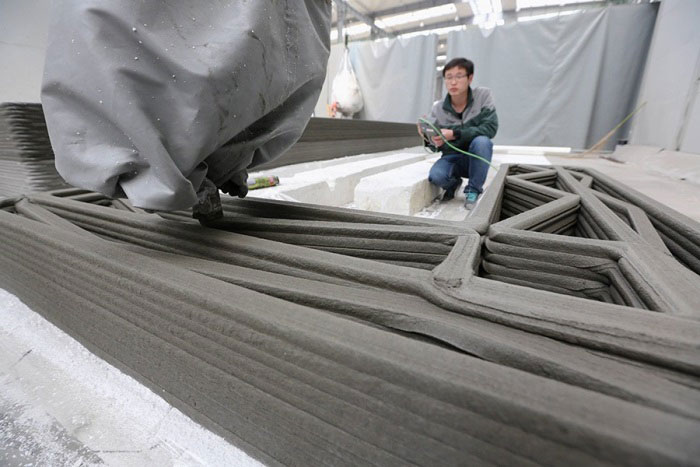 The new applications 3D printers have always surprised us! We congratulate the Chinese company for these incredible ecological and inexpensive houses. These dwellings are really dream (especially at this price) but we still prefer to know about the long term reliability of these houses. What do you think of this great innovation?