Very recently the latest generation of Honda's Asimo humanoid robot were presented to a dozen of handpicked journalists in Brussels. The latest ASIMO, destined to become the best personal assistant in daily life, has several significantly innovative and useful features.
Asimo's inventor and current CEO of Honda, Satoshi Shigemi, recently presented the latest ASIMO with the three most important enhancements including: intelligence, traction and dexterity (he is now able to open a bottle and pour its contents in a glass as well as speak sign language). He can now run faster and reach a speed of 9 km/h, run backward, up and down stairs and even jump!
Since, the introduction of the 5th generation of ASIMO in 2011, it has now evolved into a humanoid platform that can integrate more seamlessly into the normal human environment. This latest generation of ASIMO has unprecedented adaptability, allowing it to make decisions independently while adapting its behavior to its environment in real time.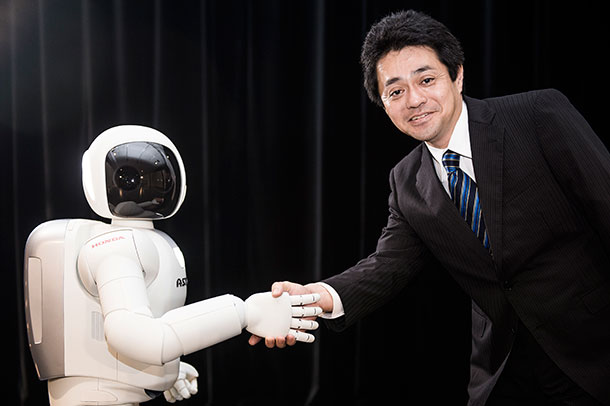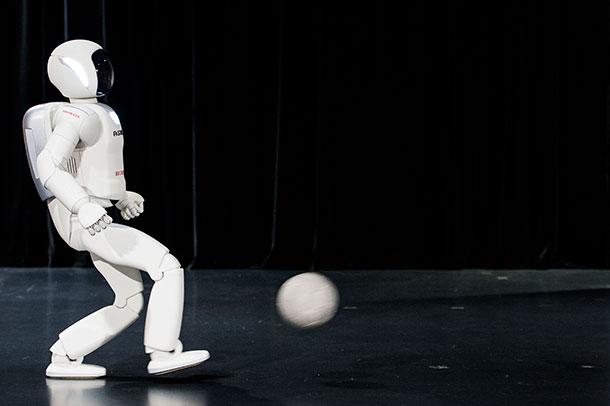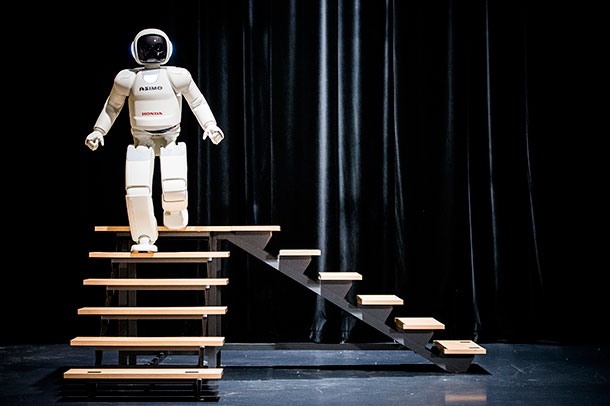 The robot is now equipped with advanced Artificial Intelligence techniques, allowing it to recognize faces and voices of several people talking at the same time. Similarly, ASIMO knows when to stop an action and change its behavior according to environment. For example, ASIMO now knows the predicted direction that a person will take and select an alternative route to avoid interference.
ASIMO has other improved physical abilities:
It now runs at 9 km/h (that is 3 km/h more than the 2011 version)

It can walk backward, skip and jump on one foot.

He can kick a ball
Increased degree of dexterity
Its hand with 5 fingers is equipped with object recognition. It can perform complex tasks, such as catching a glass bottle, removing the cap and pouring the liquid into a cup without crushing the plastic glass.

ASIMO can also speak the language of Japanese and American signs.