The National Museum of Emerging Science and Innovation in Tokyo has installed two new human like droid. Named as Kodomoroid (the teenager) and Otonaroid (the adult women), they illustrate the recent advances in humanoid robots, an area where the Japanese are at the forefront. Visitors to the museum can meet and interact with them.
Two human like droids have been installed at the National Museum of Emerging Science and Innovation in Tokyo. Kodomoroid ( kodomo means child in Japanese) and Otonaroid ( otona means adult ) respectively have the traits of a girl and a woman. The realism of their expressions is stunningly real.
Using a series of actuators and compressed air artificial muscles, the facial expression have a human face like fluidity. The robots were presented to the press at a conference, where Kodomoroid played a TV journalist reading the news, while Otonaroid interacted and talked with the audience.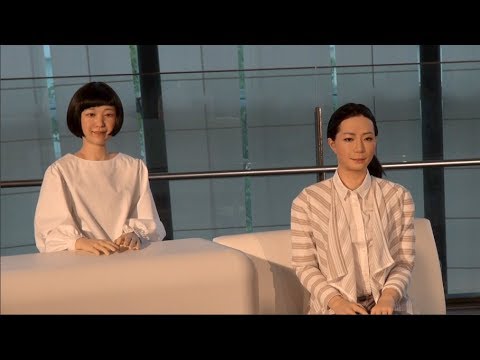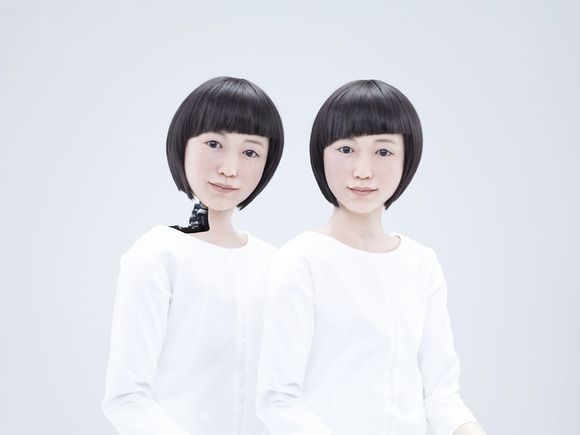 The creator of these droids is the famous roboticist Hiroshi Ishiguro , a professor at Osaka University. It is to him that we owe the idea of geminoide,  a robot resembling a human. However, Kodomoroid and Otonaroid are not fully autonomous robots. Only their face and bust are motorized. In National Museum of Emerging Science and Innovation Tokyo, the two robots will have the task of interacting with the public. Kodomoroid also has the ability  to connect with the Internet and read Twitter messages.
During the exchange of robots with humans, the scientists will also collect scientific data which will help scientists further refine the designs of these robots.