With the evolution of technology, robots are no longer just reserved for science fiction. A French has created an electronic humanoid that you can build directly at your home using a 3D printer! We present to you this impressive innovation that makes the robotics available for everyone.

InMoov is the name of this incredible 14 kg robot created by Gaël Langevin who is a designer, sculptor and DIY french amateur. The idea: A humanoid of the size of a real human being can be printed directly at your home through a 3D printer with a maximum cost of just € 700. A first enterprise of its kind. According to Gael: "My project is the development of a platform which is accessible to everyone. If you  you have a small 3D printer with a volume of 12x12x12cm, all the building blocks are designed to be printed without particular difficulty and assembled using screws or clip-ons".
This project is open source but it has a non-commercial license, which means that everyone is free to modify and reuse the technology for non-commercial applications. Moreover, this 3D design has already been reused for the development of a hand prosthesis! In addition to that, Gaël also puts the every new building block that he creates as well as the tutorials, so that they can be used by the schools and universities.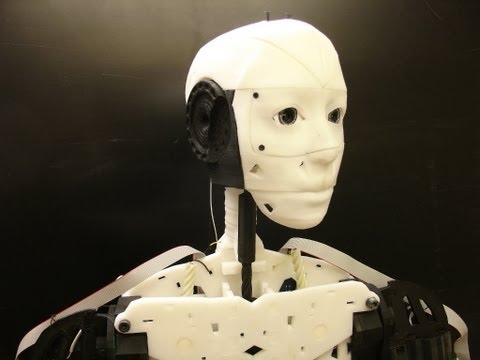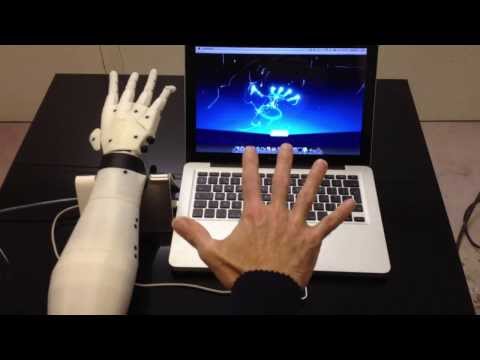 Gael admits that he has used the information available on the Internet to solve some of the robots design problems that would otherwise have taken several years of study. Regarding his inspiration, he says: "Everything inspires me even when I look at a can, I start thinking of transforming it into a sensor for the fingertips of the robot. Books and movies, give us a certain vision of the future and I think it is not difficult to reconcile between my robot and that vision."  Besides that, he admits that from an early age he was fascinated by Robinson Crusoe, Rahan, Geo Trouvetou and Pif Gadget, which perhaps explains his resourceful side.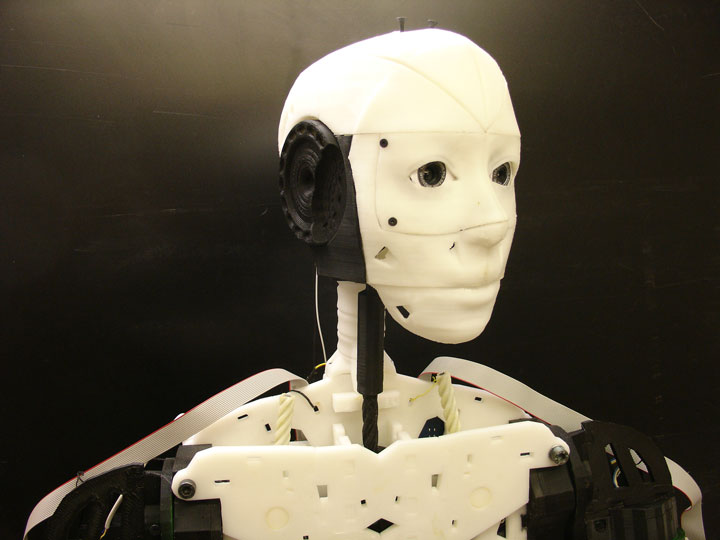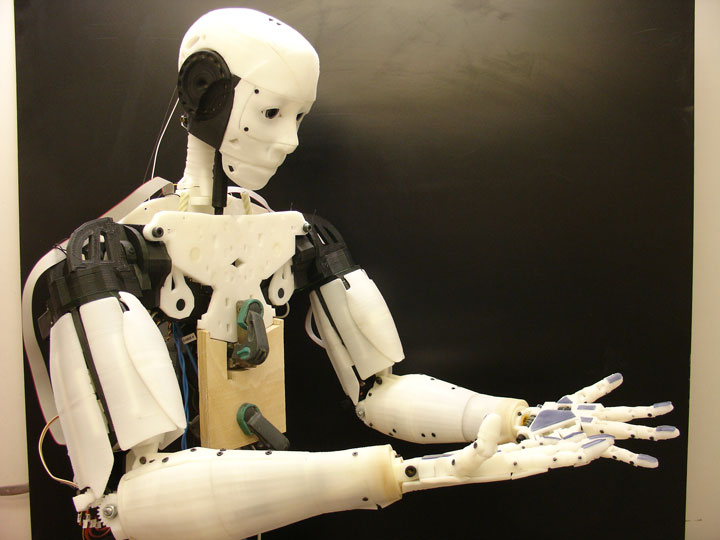 About the development of robotics in the coming years, Gaël says: "I think it is now and it is inevitable. It's like the development of electricity or Internet. You should know that there are already robots that can move, think and adapt their behavior according to the situation in which they find themselves".
Finally, if you want to also build your own InMoov, you can visit the website of Gaël where you will find the detailed 3D designs as well as the tutorials on how to build and infuse life into the robots.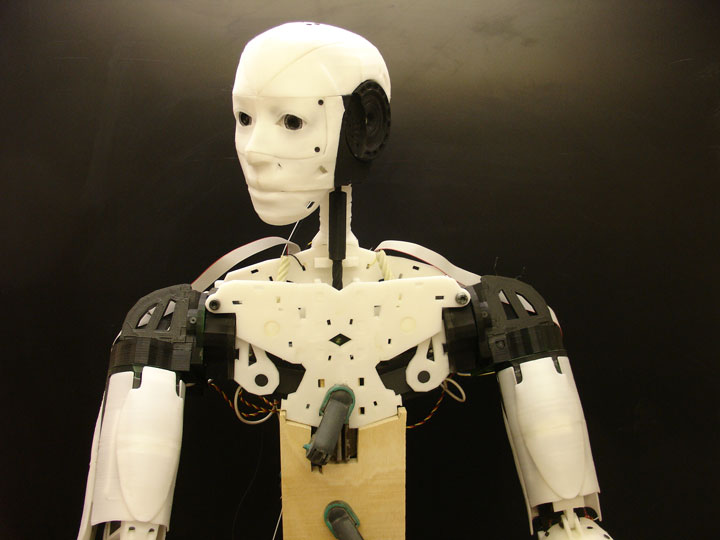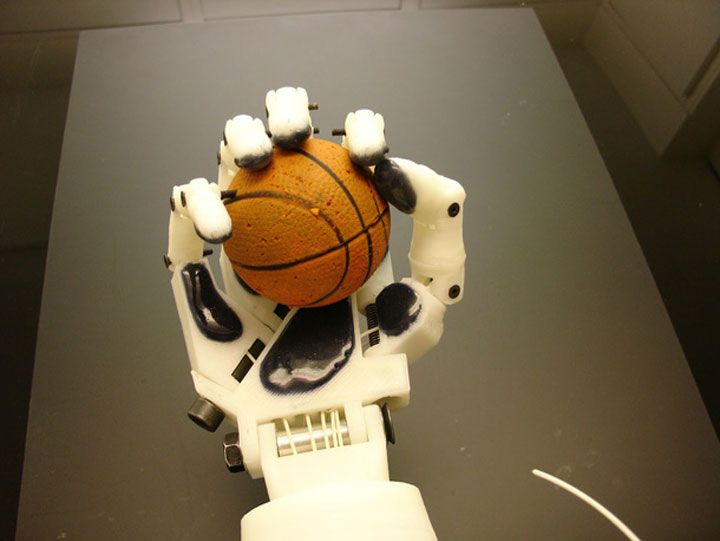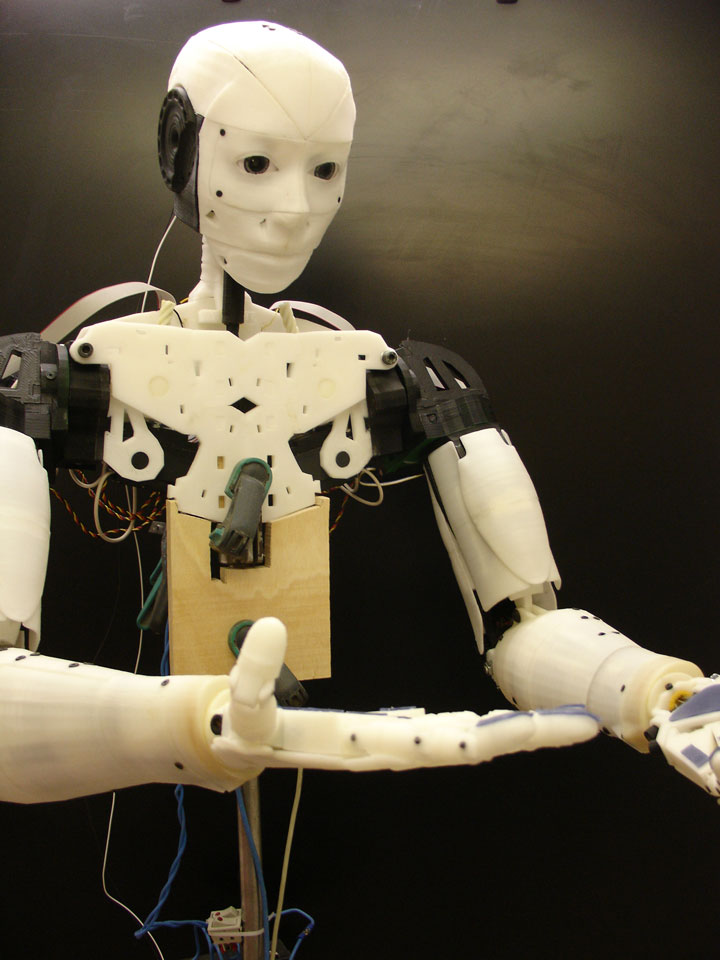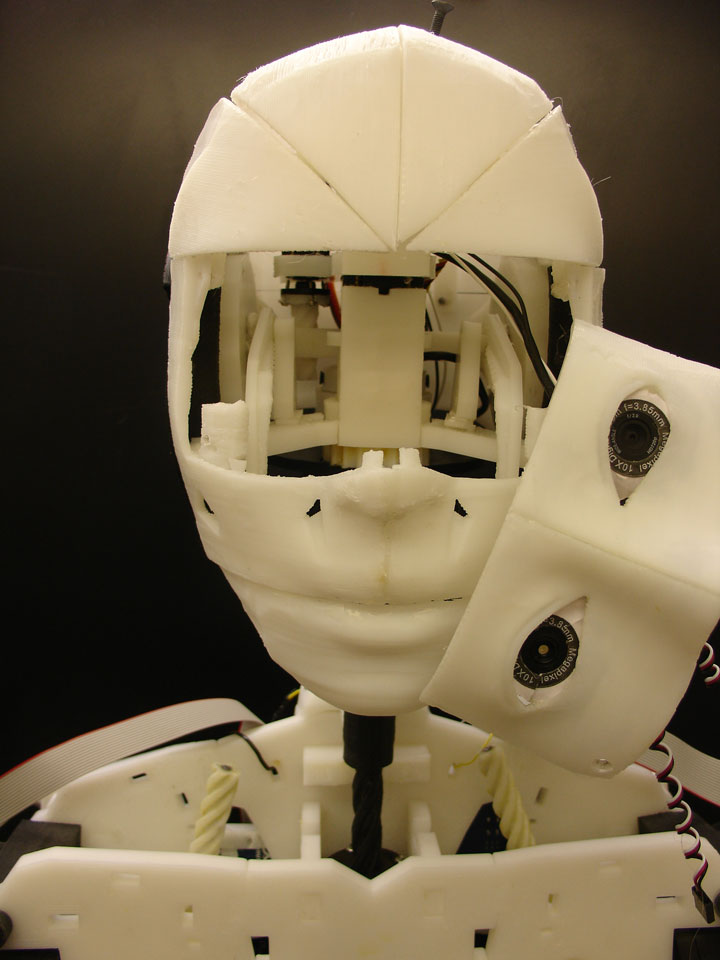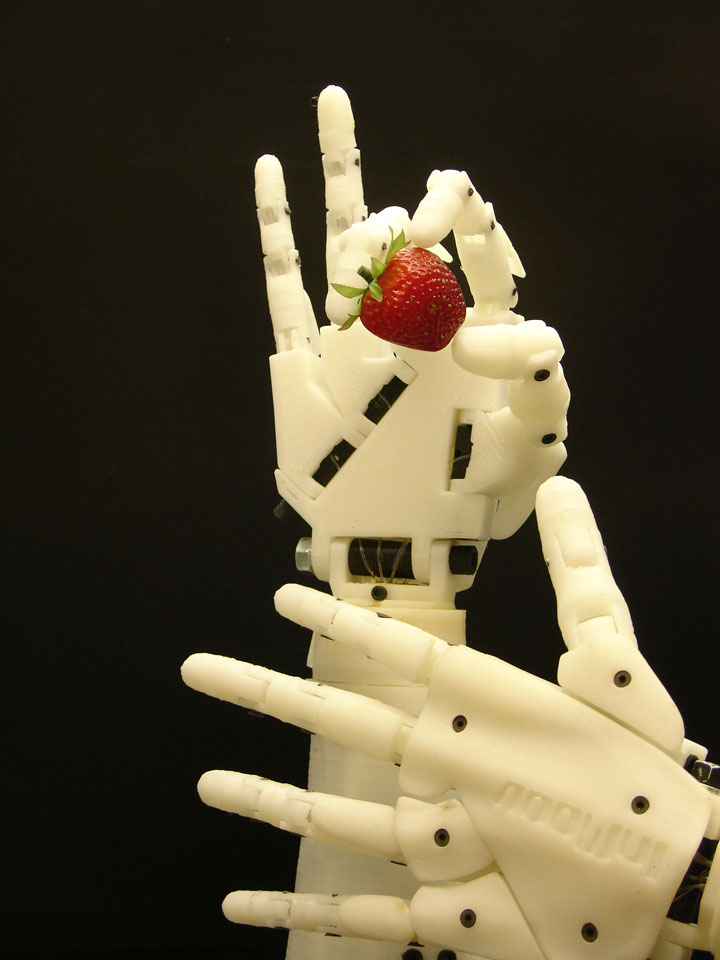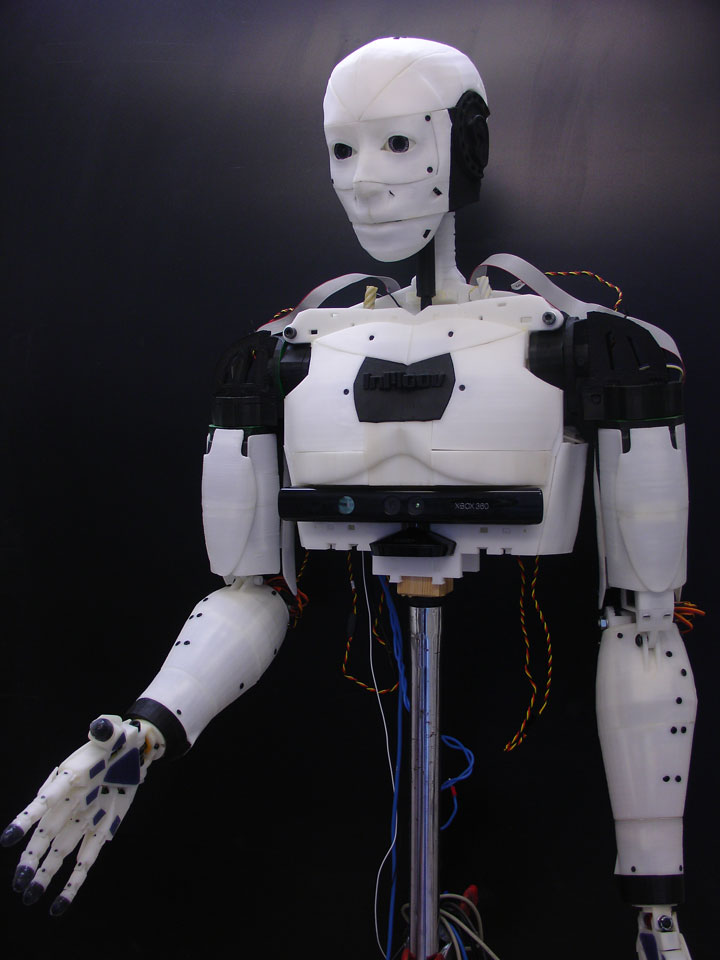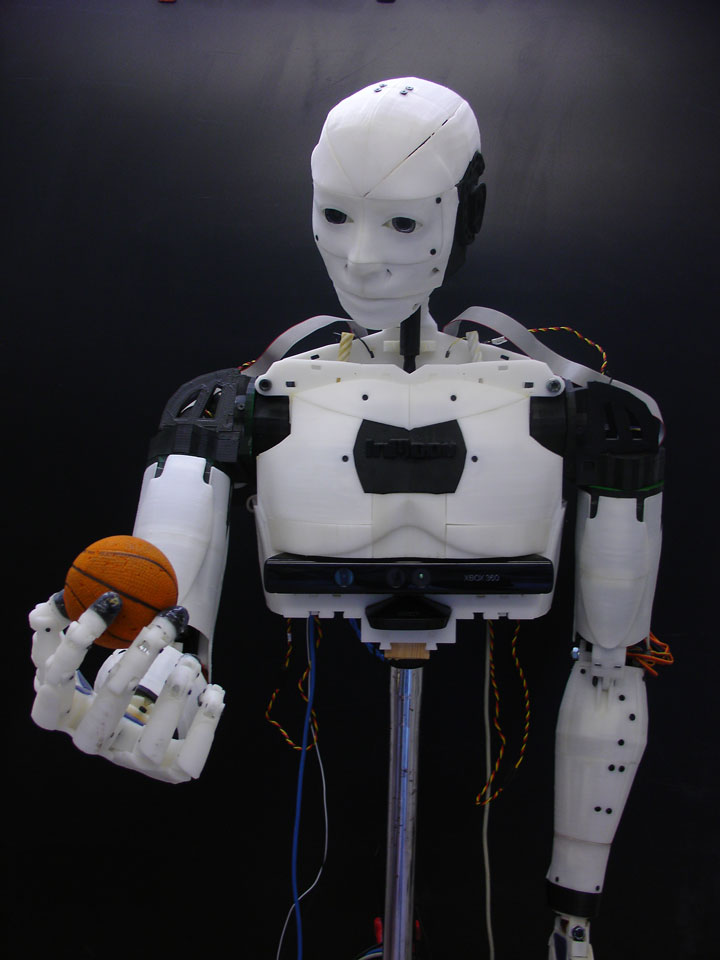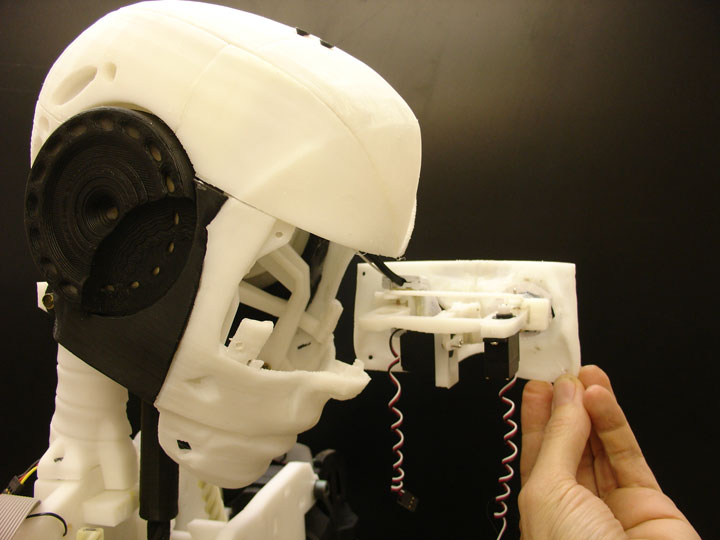 We are awestruck to learn that this robot was built by a single designer. His creation is absolutely amazing and the fact that it was made ​​entirely using 3D printer really impressed us. We also appreciate the thinking of Gaël to leave the project open source so that everyone can use and further develop it. In any case, we hope to see many more improvements in the project. Would you like to print your own robots at your home in the near future?