Gardens are always meant to provide you the momentarily escape from the day to day life and enjoy the beauty of mother nature. The people who love to tend the gardens always strive to come up with new ways to improve its look and avoid getting bored with banality. Well now, hightech has joined with traditional gardening. Toro-bots equipped with lamps can autonomously move around in the garden to change the garden landscape.
These robots are the brainchild of  the artist and the researcher Cassinelli Alvaro. On top of the Toro-bots are Japanese lanterns. They are even equipped with laser range finders to avoid collision with people, as well as other objects as they move around. In this way they give a new aesthetic look to your garden. It looks as if each robot has its own personality with different mobility and lightning pattern.
These robots use Xbee radios to communicate with a central hub. This hub is in turn wirelessly connected with your iPad and using an iPad App you can change the position of the robots and even their encoded personality. You can even go a one step further by equipping your robots with plants instead of lanterns. The beauty of the this arrangement is that it in someway the randomness in the nature.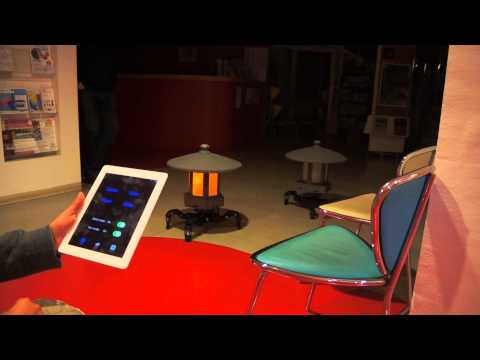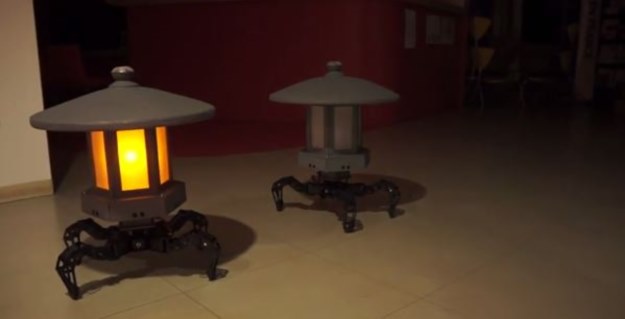 We are quite excited by the idea of Toro-bots. We hope to have some of such bots in our garden. Would you also like to beautify your garden with these bots?