Do you have trouble opening up to therapists or other people in your life? When you go to see a mental health professional for something like Depression, anxiety, or even relationship issues, it can be hard to tell them what's on your mind at first. After all, this is a stranger. With that said, to make progress in therapy, you need to have a therapist that you feel safe and comfortable talking to, so if you're not able to do that, it's essential to look at the reasons why. Maybe, you hold back information in sessions because you feel like your therapist won't "get it." It also could be that you know you'd benefit from therapy but have avoided looking for a therapist all together because of that fear. If that sounds familiar, it's possible to find someone that you can talk to where you'll get support. Here are some questions to ask yourself when looking for a provider so that you'll be able to feel safe opening up in therapy.
Do they align with your values?
It might seem like a strange question, but therapy is a place to dive deep, so you want to make sure that therapist practices in a way that aligns with your value system. Maybe, you're looking for someone LGBTQIA affirming, or perhaps, you're looking for someone who's well-versed in HAES and has undergone specialized training. It could also be that you want to see someone who is knowledgeable in your religious beliefs or practices. Everyone is different, and sometimes, looking for someone who believes in the same thing as you can be tremendously helpful in making you feel safe.
Are they a specialist in the area you need treatment?
Let's say that you're seeking therapy for trauma, but the first person you talk to isn't versed in trauma at all and typically works with married couples. That's an indicator that this probably isn't the right therapist for you. Some people believe that all therapists are created equal. They're under the false impression that a therapist is a therapist, that's not the case. Therapists have different specialties that set them apart. Some are trauma-informed, some work with kids, some work with eating disorders, some practice specific modalities, and so on. Finding a specialist might be the key to not only feeling more apt to open up, but also to get the help that you need for the specific topic that brings you to therapy.
Are they culturally sensitive?
Culture is a big part of who we are as people. If you don't feel like your therapist understands your culture, it's essential to speak up. If the relationship doesn't change after you open up about this issue, it could be time to look for a new therapist. When you look for a counselor or therapist, check to see what they say about implementing culture or cultural sensitivity in their practice.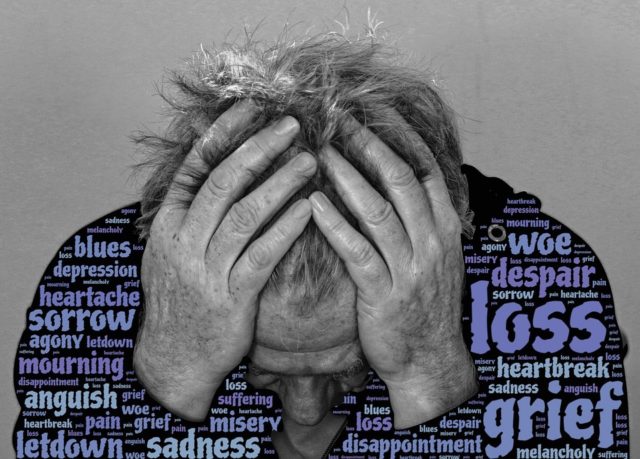 If a therapist makes you uncomfortable, can you pinpoint why?
You don't need to stick with a therapist that makes you feel uncomfortable. If a therapist makes you feel uneasy or like you have to hide a part of yourself, ask yourself why that is. Do you struggle to relate to them? Did they say something that made you feel not accepted by them? Know that you can always switch therapists and it's okay to do that at any point in the treatment process. You might ask for a new referral from your doctor, or you might search for someone online through a website like Psychology Today, where you can read more about a professional and what they stand for before you see them or talk to them.
The right fit is out there
No matter who you are, the right therapist for you is out there. One of the best things about online therapy is that it gives you access to a broader range of providers. Sometimes, you can't find the perfect fit in your area, especially if you live somewhere remote or with limited options. Most mental health professionals, whether they work remotely or in person, have online profiles where you can read about their specialties, their education, and learn about their credentials. Oftyou'llu'llOftyou'llu'll also find provider reviews online that are left by clients who have already worked with them. Whether you work with a provider online with a company like BetterHelp, or in your local area, you deserve to find someone that you feel safe opening up to, don't give up, and use the resources available to you to find the right mental health professional.
About Author:
Marie Miguel has been a writing and research expert for nearly a decade, covering a variety of health- related topics. Currently, she is contributing to the expansion and growth of a free online mental health resource with BetterHelp.com. With an interest and dedication to addressing stigmas associated with mental health, she continues to specifically target subjects related to anxiety and depression.