Is faxing actually an outdated type of technology? Despite being a technology that has been around for decades – even before the digital revolution – many businesses deem it essential to send and receive documents on a regular basis.
We live in a World where we can communicate in a matter of milliseconds with any other person on the planet, why would we need to send a fax ever again? Well, the main advantage of faxing is its security. When you send a fax you receive a confirmation message, which ensures the fax has arrived to the right person or organization.
Emails, messages can be read by everyone, only faxing brings an extra layer of privacy. This is why it is popular in industries that handle sensitive information on a regular basis, such as healthcare, law as well as government entities.
Today, faxing has gone digital. Modern fax services let you fax from the comfort of your computer or smartphone. Letting you send and receive documents at super high speed, and letting you enjoy features that were impossible to have with a traditional fax machine. Let's take a look at the ways you can fax in 2020.
Faxing from email
The easiest way to fax online is with the help of an email-to-fax service. These services have at their disposal virtual fax numbers that can be linked to an email address, so faxes arrive directly as PDF files that you can read or print, depending on what you need.
You can send fax from free emails as well. A popular method known as Google fax, refers to the act of using Gmail, one of the best platforms for faxing given that services can also be integrated with Google Drive, Docs and Calendars.
To send a fax via email, you need to keep in mind a few things: The recipient's number goes on the TO field followed by @ and the domain specified by your provider. Basically this gives the instruction to send the document securely to your provider's fax servers which will convert the contents and forward it to the recipient's fax machine.
Powerful fax servers are able to complete this whole process in just a few seconds.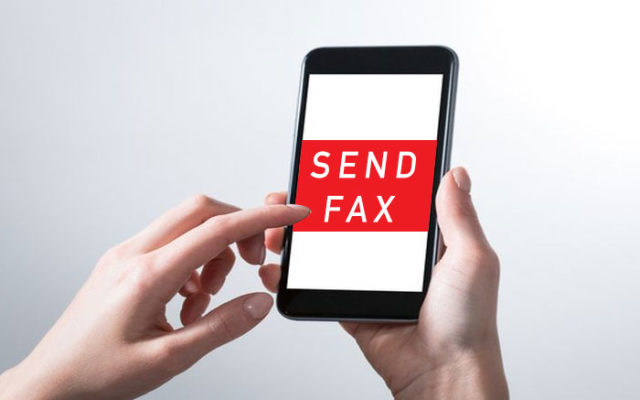 Faxing from a cell phone
If you are always moving during your work hours, you can take advantage of the different mobile apps on the market to fax from a cell phone. We've found that the best ones are those apps that come with a reputable fax service. These apps work through a monthly fee, which lets you send and receive a certain amount of pages per month.
The rest of apps that you can find in the market are based on the pay-per-fax model. You complete a form, attach the file you want to send and the app will determine how much it costs based on factors such as destination, amount of pages and time of the transmission.
Although this may be a good solution for people looking to send an occasional fax, these services don't provide fax numbers which means you won't be able to receive faxes, only confirmation messages in your inbox letting you know your fax has been transmitted.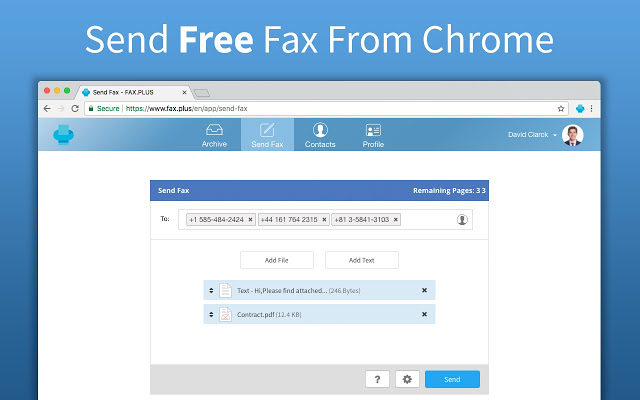 Using free fax websites
When going online, you'll find that there are some pages that let you fax for free. It may sound good, but these pages are only recommended in special cases, mainly for non-serious faxes or to send faxes once in a while. The reason is that these pages are limited in terms of file formats you can fax, and the amount of pages you can send each day.
Sending fax from these pages can be unreliable, unless they have a reputation behind, and most of them precede the contents of your fax with an ad cover page, which is unsuitable for most business situations. On top of that, once you go over the limit of free pages you may start to pay high prices per page, which can be costlier than the price of a monthly online fax service.