A French company has designed an autonomous unmanned drone that is capable of tracking and filming the moving objects. The company has launched a Kickstarter campaign for crowdfunding that has generated lots of craze among the extreme sports lovers. Hexo + is clearly a must-have for all sportsmen wishing to film their performance.
Until now, whenever you wanted to film yourself while doing sports, a bike ride or any other thing, you had two options: either you gave the camera to someone else to film you, or you were filming yourself with a GoPro camera type immersed in the scene. Now you have a third possibility: the drone Hexo+.
Hexo+ consists of a drone hexa copter and a GoPro camera 3, all controlled from your smartphone (iOS and Android). The idea? Configure the drone simply by choosing its position, that is, its distance and angle of view compared to you and thats all. Hexo+ does the rest. In a trial, the drone camera was successfully able to film its subject from the air with a speed of 70 km/h for a maximum duration of 15 minutes. Independently, the drone repositions itself continuously to meet the parameters set on the smartphone via the MAVLINK protocol.
This solution has been designed especially for extreme sports enthusiasts, wishing to film their performance (bike, snowboard …) who sometimes reach high speeds. Some other interesting features: its structure can be folded and transported easily. It measures 62 x 52 x 12 cm and weighs 980 grams.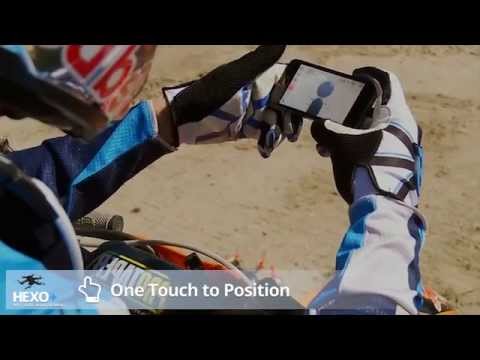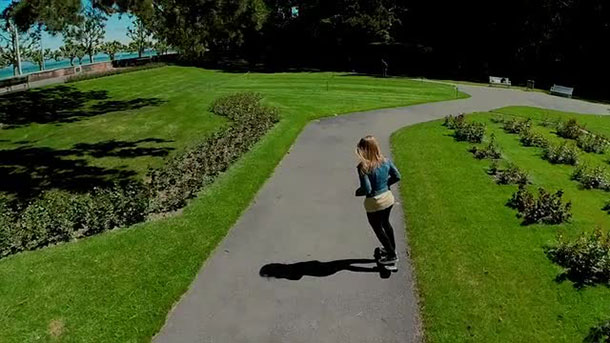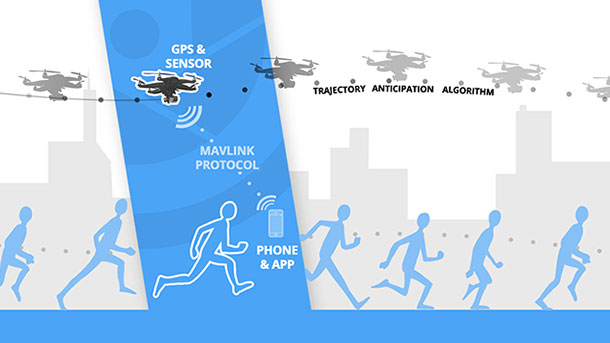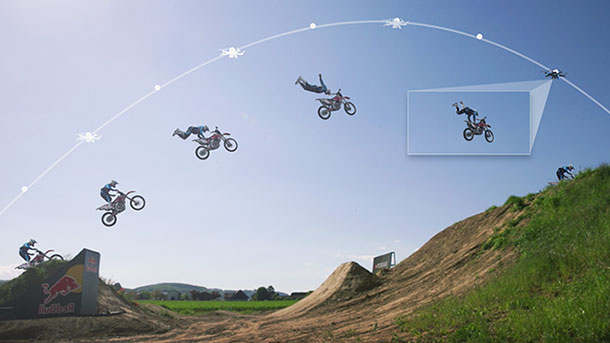 Project was originally launched by the French startup Squadrone System. Hexo+ attracted the attention and support of many French and foreign athletes of various disciplines in extreme sports. Which enhanced the reputation of the project and allowed the company to launch a campaign on Kickstarter to fund the industrial-scale production of its solution. The project has already received more than U.S. $ 250,000 in less than 24 hours!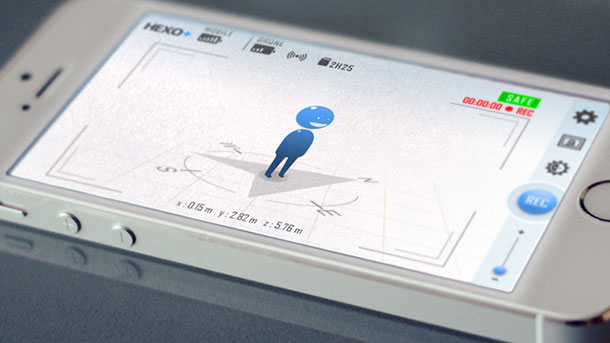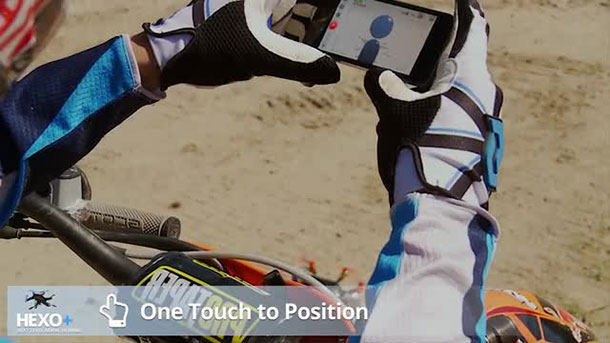 For $ 699 you can buy the version Ready To Fly drone which includes total ready-to-use system including smartphone app. The Kickstarter campaign has gathered more than $ 250,000. The  French team behind the project now wants to add additional options like video playback in the real time on its smartphone. The first full drones will be delivered in May 2015.