First of its kind, a 100% robotic and remote weapon firing system for helicopters was unveiled at Eurosatory defense show in Paris.
Duke Airborne Systems has developed a compact robotic weapon system designed for the helicopters. Israeli manufacturer claims that its system can easily be integrated into the transport aircrafts without the need for extra staff or space. The system can be mounted an aerial platform below the aircraft. 
This autonomous system allows helicopters to transport troops without the support of a second helicopter escort. Duke hopes that this interesting Robotic Weapon System (RWS), can be a solution for the military customers experiencing unprecedented budgetary constraints and are looking to save money on escort helicopters and personnel.
Fitted with an integrated visual system, the RWS is housed in a platform with six-axis (three axis of motion and three rotational axis) of movement. This suppresses the effect of turbulence and enables a 360 ° firing field. The system can be easily activated and configured by the pilot using touch screen interface. The system can detect from which direction the fire is coming and respond accordingly. Duke has recently made the field trials of this new weapon system.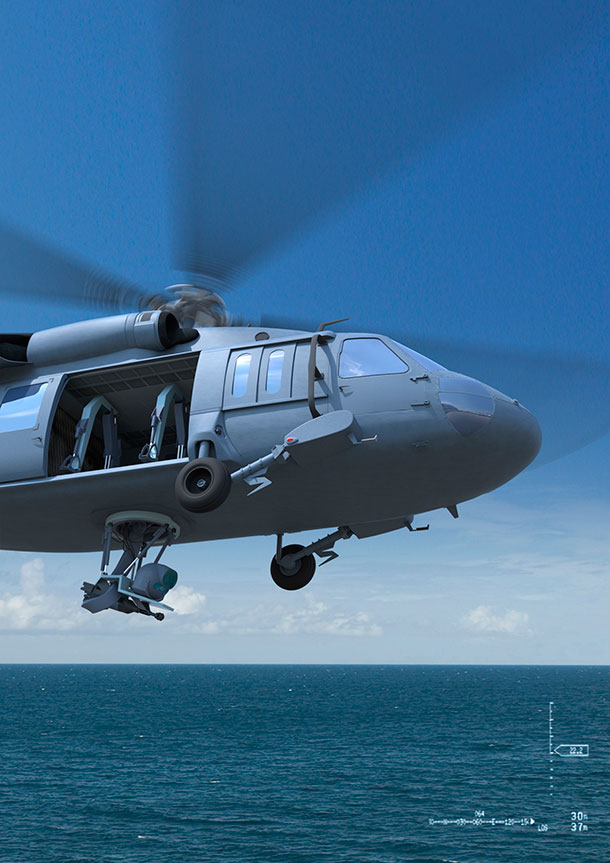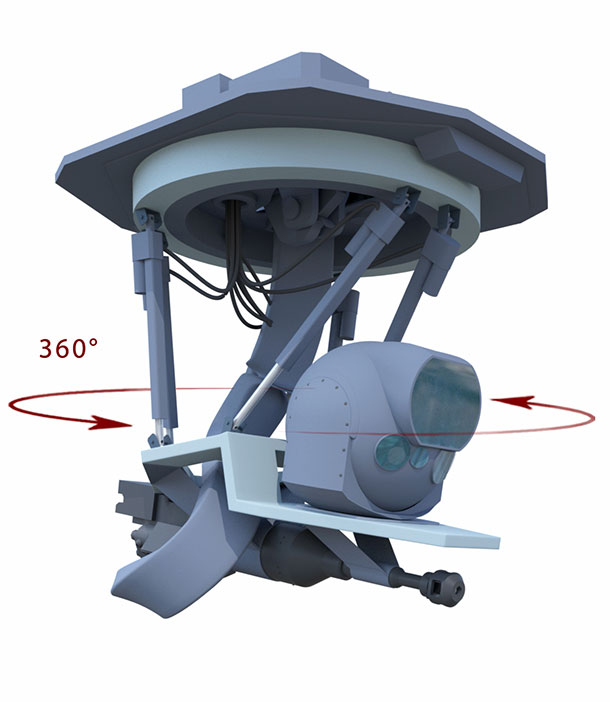 Sagiv Aharon, founder and CEO of Duke Airborne Systems, said the group relied on its knowledge of weapon systems and air integration to develop a viable product. According, to to him, the company's next target is to work with the major military equipment manufacturers.