This robot looks like a football but is not one. Its name is HARB which stands for Highly Adaptable Robotic Vehicle. It is one of those surveillance robots that move by rolling themselves.
Designed for the military, the HARB may also be useful for police or rescue workers. Still in the prototype stage, this spy robot measures no more than 30 centimeters in diameter and weighs 1.8 pounds in weight. With a fully transparent shell, except for a strip placed in its central part, it is equipped with a camera that can shoot and transmit real-time images to an operator. The robot is designed for the rough terrain and shockproof.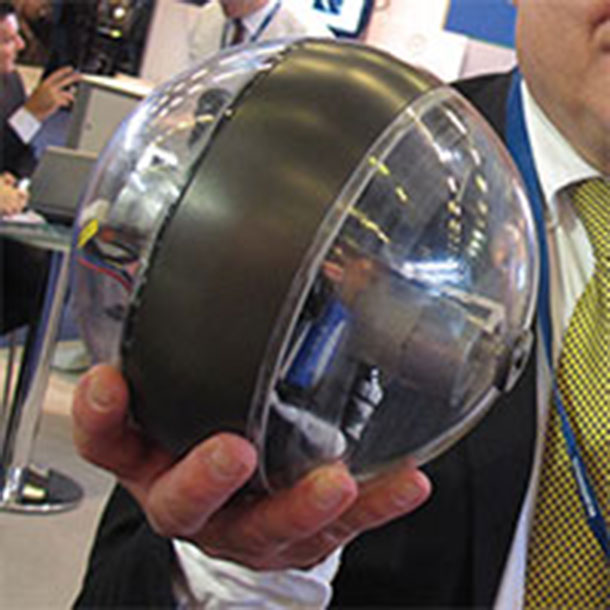 The vehicle can move autonomously driving at a speed of 15 km/h, both on the mainland and on the surface of the water. Its engine has an internal pendulum that allows it to move by moving its center of gravity. Robust, it can be thrown around inside a building or over a wall and can withstand a drop from two floors. It has a battery life of five hours.
HARB has been built by the American company Guardbot, specializing in amphibious aircrafts. The next development will consist of integrating an IR camera and a laser sensor for the detection of explosives. The company is also planning a larger model of a meter of one diameter and 25 kg.