FIFA world cup started with a mind controlled robotic kick. A paralysed teenager makes the first kick with the help of robotic exo-skeleton. The skeleton has been prepared by a Brazilian doctor Miguel Nicoliles.
FIFA world cup always brings something new to us. This time, the opening ceremony was not inaugurated by some famous footballer. Instead a paralysed teenager wore a mind controlled robotic bodysuit called exo-skeleton and made this kick. The skeleton has been prepared by a Brazilian doctor Miguel Nicoliles. He had been working for many months on the development of this suit. The aim of this robotic skeleton is to make the paralysed people walk. The purpose of this ceremony was to emphasize the importance of the paralysed people in our society.
The identity of the paralysed teenager is hidden. The exoskeleton is the part of an international project called 'Walk Again Project'. The exoskeleton will use metal braces to provide support to the teenager and eventually help him in walking. Interestingly, the exo-skeleton is controlled by the brain activities which will be detected by the electrodes. These electrodes are placed at the brain or scalp of the skeleton. A computer is worn by the person to interpret the brain signals and then send the electrical signal to the corresponding muscles to make them move.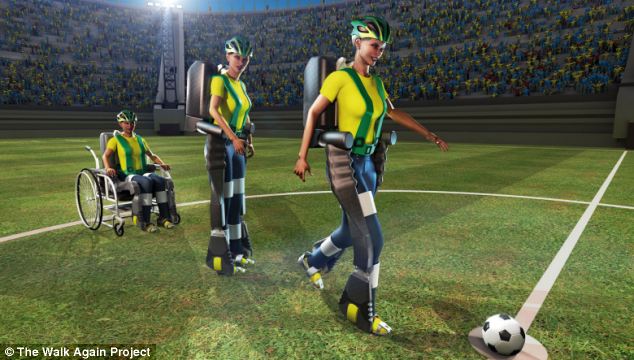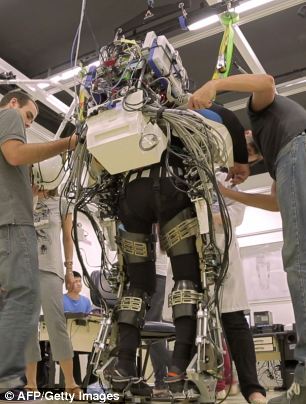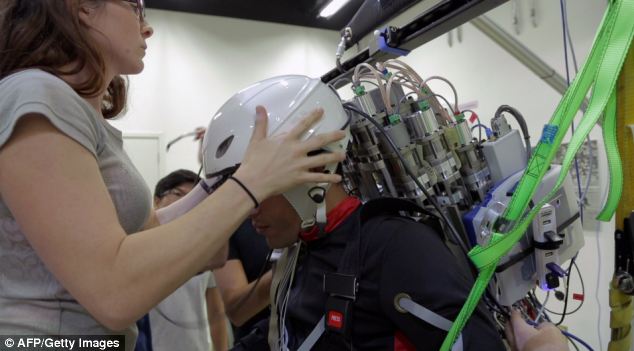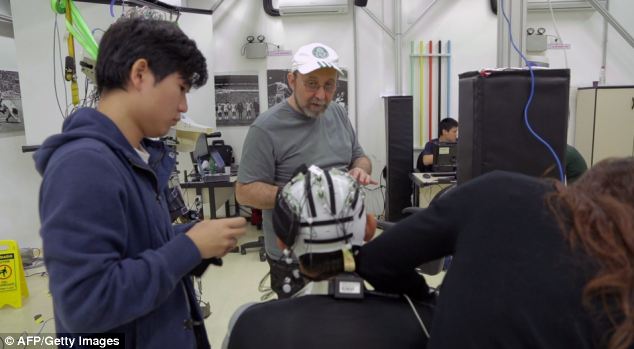 The skeleton is equipped with a couple of sensors including touch sensors, temperature and force sensors. The exoskeleton made is the first to be controlled by the mind and also provides feedback to the victims. Dr. Miguel is a scientist in Duke University who is responsible for developing this wonderful skeleton. It is really interesting to see a paralysed kicking a football. This demonstration is going to be remembered in the history.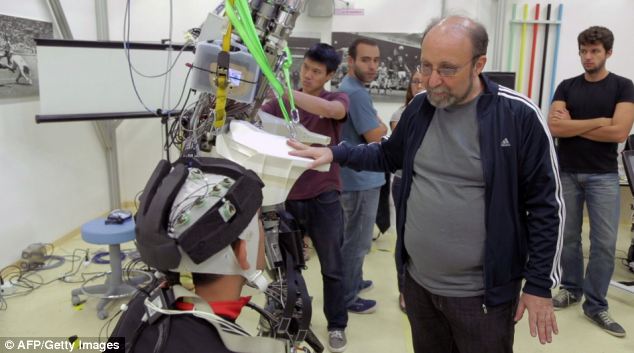 The researchers have been working hard on the project since March of this year then they became able to make a demo. The opening ceremony was held in Sao Paulo, the Brazil's largest city and an economic hub. The team was really happy to see the paralysed teenager using their invention on 24th of April. Dr. Miguel is really happy to see his efforts of 30 years with more than 200 publications and thousands of clinical test resulted in such a wonderful form.