A startup called Energous has developed a wireless charging technology that is capable of transmitting 10 W power to a distance of 4.5 m, even if the user is moving. It can be used to charge the batteries of smartphones and tablets, but also all other electronic devices. The commercial launch is planned for the next year. 
Imagine that once you arrived at your home or workplace and your device starts recharging itself, in the same way it connect to a WiFi access point. This technical feat is becoming a reality thanks to the work of several companies and research laboratories which are working on different solutions.
In this race, a North American start-up Energous has developed a game-changing technology that allows you to not only charge the smartphones and tablets but also all other electronic devices (remote controls, wireless devices, sensors etc) wirelessly. Named as WattUp, this charging method uses a transmitter equipped with a multitude of small antennas that send radio waves to a receiver, namely an outer shell in which the mobile terminal is slid.
The receiver picks up the waves and converts them to DC current to charge the battery. The system, still in the prototype stage, can charge two devices simultaneously delivering a 10 W power over a maximum distance of 4.5 m. The other advantage is that the WattUp charges these devices if the user is moving.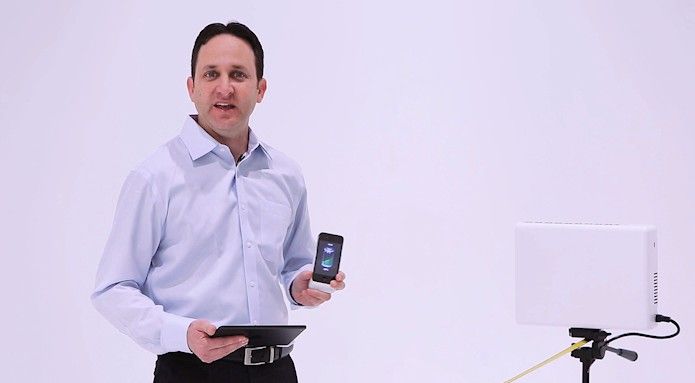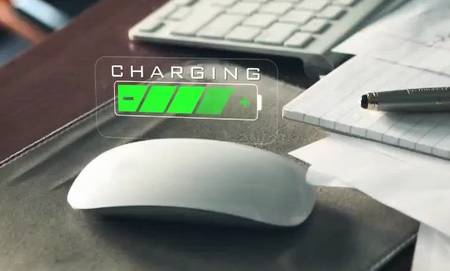 The concept is attractive, but suffers from several technical limitations. First, the time to charge the batteries is twice as large as compared to a wired charger. The disadvantage could be offset, as the charging system can be spread in the building just like WiFi access points.
In addition, WattUp delivers only 20% of the power that the transmitter takes from an electrical outlet. So there is a pretty significant waste of energy. Energous still has work to do before the device is ready for commercialization. The commercial launch is planned for 2015. Ultimately, the start-up wants to miniaturize the technology to directly integrate into devices.