You would have probably heard of Felix's record for the highest parachute jump as he dived from a stratospheric balloon at more than 36 km altitude in 2012. Today, new images of this extreme performance have been unveiled! We make you discover this incredible fall as if you were there.
In 1999, Felix Baumgartner had set the world record for the highest parachute jump from a building by jumping from the  Petronas towers in Kuala Lumpur, Malaysia. Then a few months later he set the second world record by jumping from the hand of Christ the Redeemer in Rio de Janeiro, Brazil .
With the support of Red Bull in 2012, Felix again stunned us with his third world records. This time the project was to beat the record for the highest parachute jump from the stratosphere at an altitude of over 39 km. He jumped from a capsule suspended from a stratospheric helium filled balloon, with the intention that he might be the first parachutist to pass the sound barrier. Five GoPro cameras placed at different locations on his suit, so that he can share this moment with us. He is now the the first man to have broken the sound barrier in a free fall.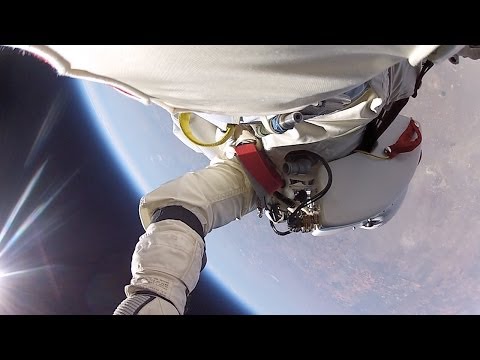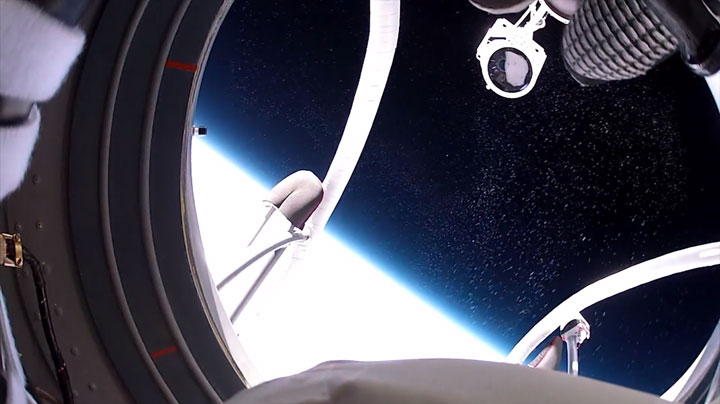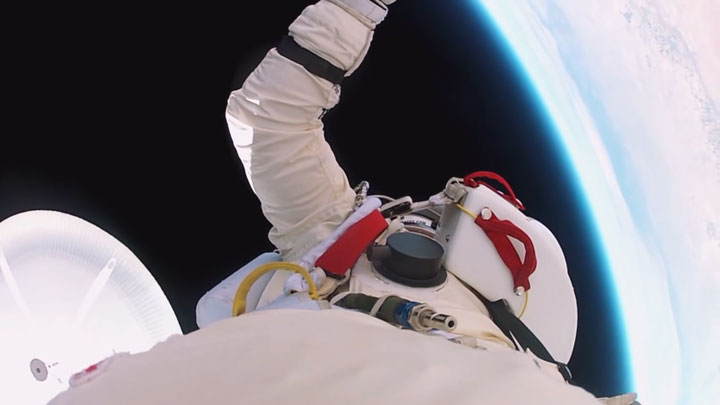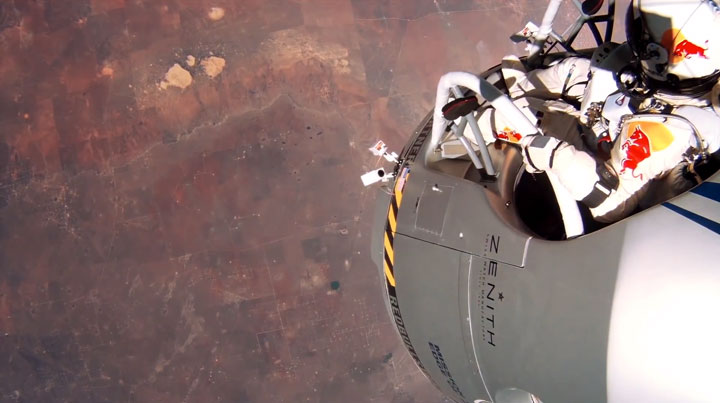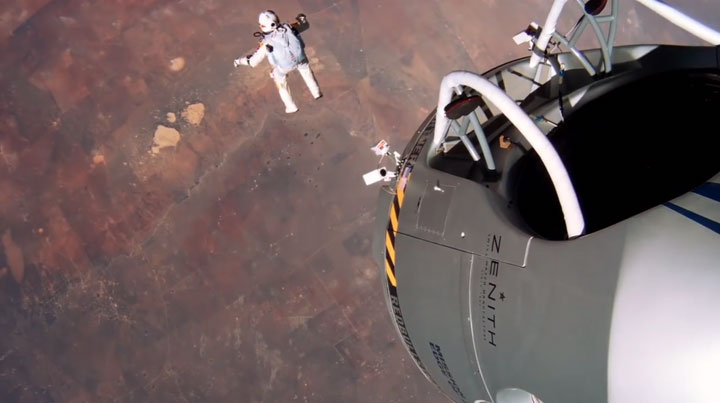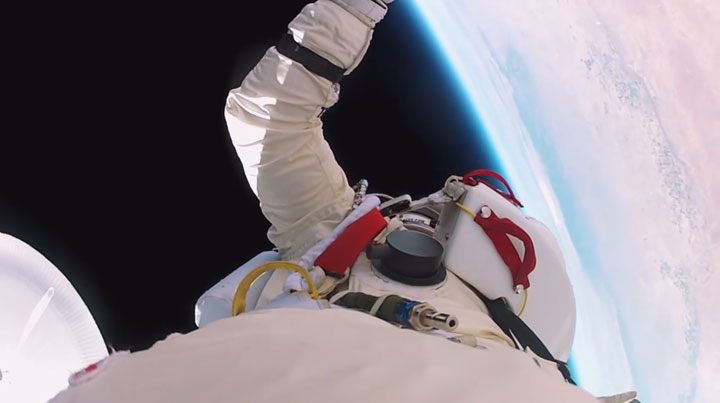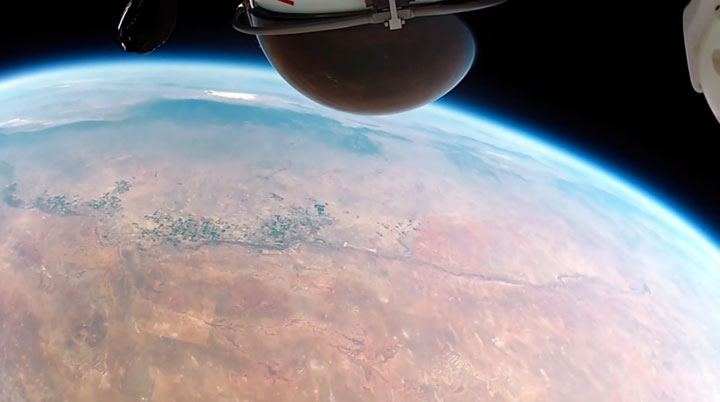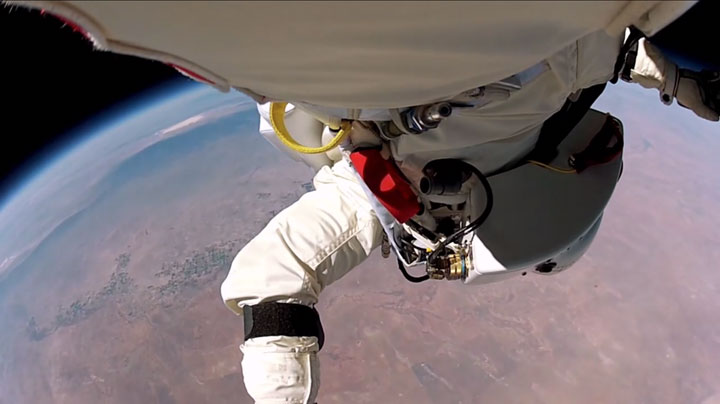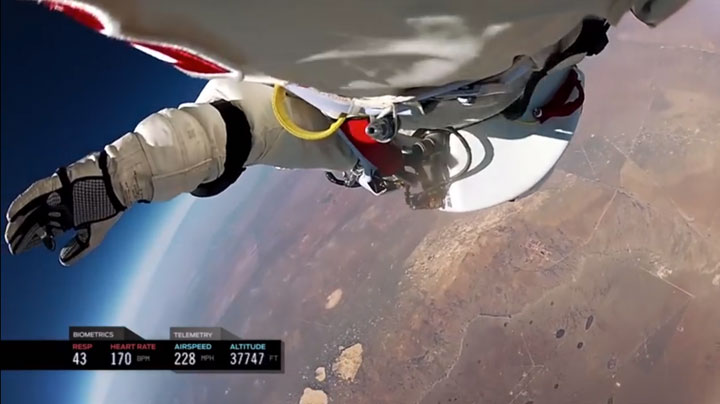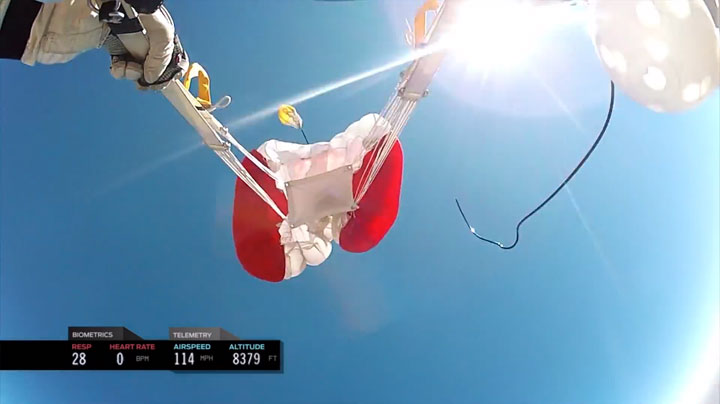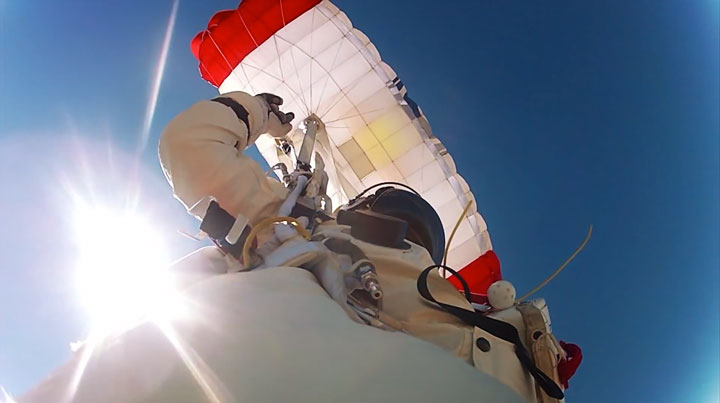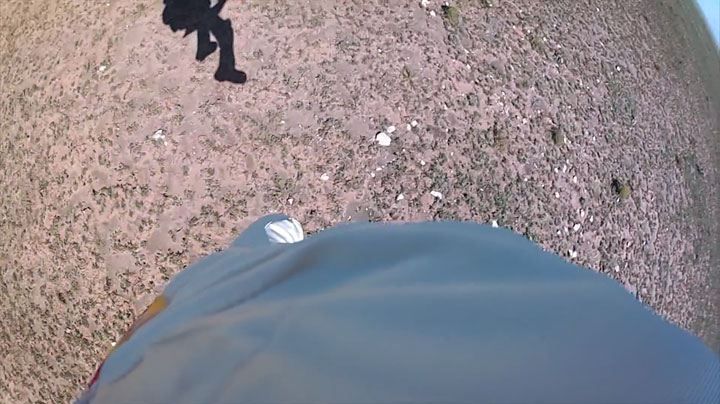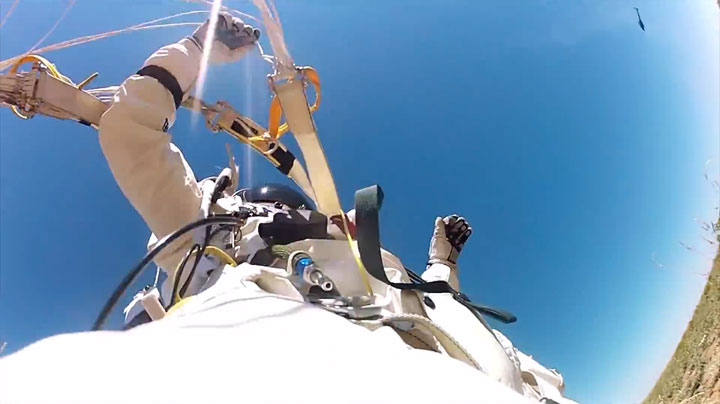 These amazing images capture the incredible jump of Felix and give us the feeling of being there! If you had the opportunity, would you dare to make such a leap?