It seems that the famous British vacuum cleaner manufacturer Dyson, is about to launch a robotic version of its product. On the first view of the teaser video, it looks like a spy robot due to the presence of onboard camera. 
Codenamed as Dyson N223 project, the famous British manufacturer has relaeased a video teaser on its Youtube official page. The 25 second long video  is shot using the onboard camera of the alleged future robotic vacuum cleaner.
Officially to be lauched on September 4, it should be the first robotic vacuum cleaner which is designed and marketed by Dyson. It is not a spy robot as this video may wrongly suggest. From the video, we understand that the robot will include a panoramic camera and will be relatively unobtrusive. Moreover, we see Dyson engineers hold an object in their hands, probably the N223 model.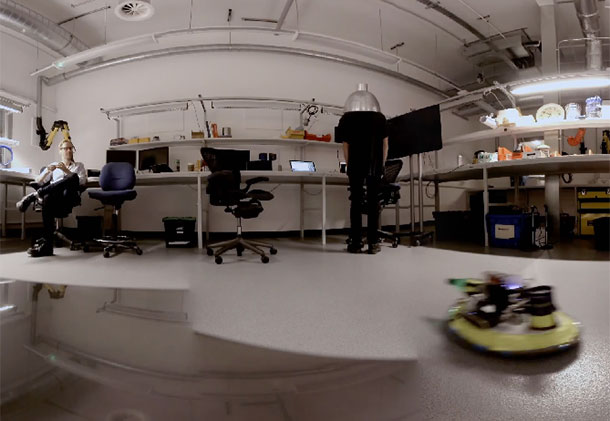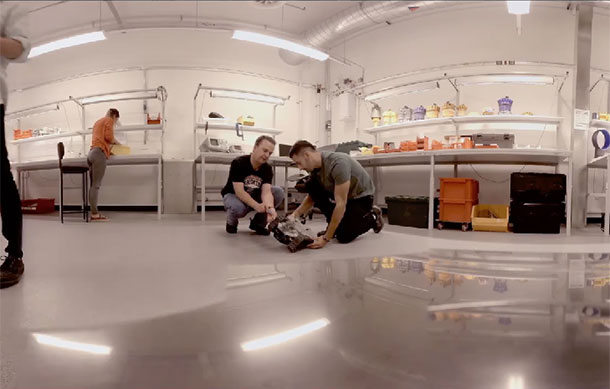 This product is the culmination of 16 years of research, work of 200 engineers and £28m in investment. Do you think all this is worth it? Dyson encourages the users to leave comments on the Youtube video. Would you like to use a robot vacuum cleaner to clean your home?