The newly developed Mobile Service System will provide with self-repair in the orbit. Canadarm2 with Dexter are two important robots of this self-repairing team. Currently Dexter is in testing phase and has been given the task to repair old cameras on Canadaram2. 
Repairing a satellite in the orbit is a real problem for the astronauts as they have to go out of spacecraft for a dangerous walk. The astronauts needed to work directly under the dangerous radiations. Now the problem is going to be solved thanks to the newly developed robotic "Mobile Servicing System", it can do the repairing tasks in the orbit and even self-repair. This system has been developed by Canadian researchers. Its primary component is canadarm2 which is 17.6m robotic arm with seven motorized joints. The robotic arm can be controlled by an operator using a workstation.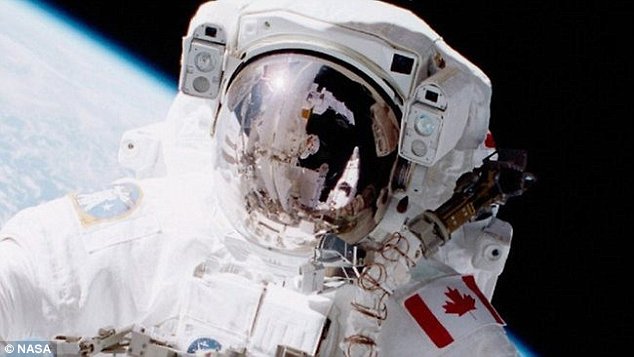 The robotic arm Canadarm2 has a helper named as Dexter which is doing a one week long test repairing job. The Dexter is fixing the old cameras on the Canadaram2. The Dexter has 3 meters long arms which act like fingers and can be connected with the power tools. Canadarm2 and Dexter together make the world's first ever self-repairing service team in the space. The system is named Mobile Servicing System and can be controlled remotely. For this purpose two control centers one in Housten and other one in Longueuil, Canada are made. The Dexter removes the damaged camera on the canadarm2 and replaces them with a new camera.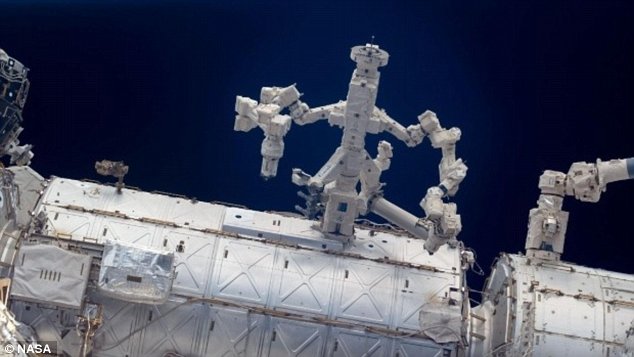 The mobile servicing system has 11 parts including the cameras to perform surveys on the space station. The only task remained for the astronaut now is to throw the new camera towards the Dexter that could catch it for installation. This is the beginning of the robot technology era into the space which could never come to an end. Mathieu Caron is the mission control supervisor at Canadian space agency who is hopeful in seeing the futuristic role of robots in space.
The supervisor, Caron says, "Using the Canadarm2 and Dextre reduces the overall number of spacewalks, definitely, Spacewalks are very complex and use a lot of space station resources. They monopolise astronauts not only for the duration of the spacewalk, but in the weeks leading up to it for all their preparation." As it is the beginning, so there are some limitations with Dexter as it needs robotic nuts and bolts to work with. However, improvements are being done by the Canadian space agency to make it more robust. The system hopefully will be fully functional this summer.