What if you were served a drone with the tea? This is now possible thanks to a geek who has both a taste for the chocolate and an obsession with drones. Thats why, she has developed a drone made entirely of chocolate. We tell you more about this edible flying object!
This video was posted on the YouTube channel "Chocolate Copter". We have no information on the identity of people who are involved in making this chocolate quadcopter, but this is not the first such venture of the Chocolate Copter team! They recently posted a new video featuring a "ice quadcopter". It is cool, alright?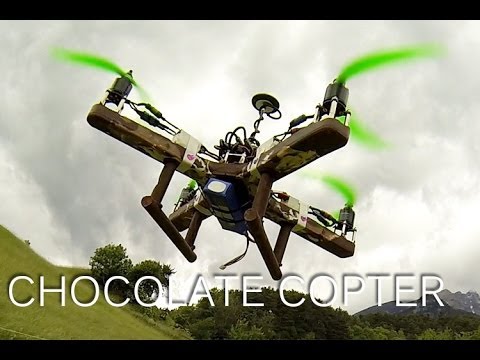 This edible chocolate drone is really great! We are a fan of this innovation that delights both foodies and technology enthusiasts. However, the lifetime of such a drone is not very high and it has to be eaten quickly. Would you enjoy making and eating a Chocolate Copter?