China is going to build world's tallest skyscrapers inspired from Phoenix symbol. The two tallest skyscrapers will be completed by the year 2017 if the Mayor of Wuhan grants the permission. The walls of the larger tower are covered with solar panels to produce power making the buildings environment friendly.
Phoenix symbol with balanced union are famous in the whole China. That is why you see these symbols used to decorate the building and the pottery. Now, Phoenix has become a source of inspiration for two skyscrapers of 1Km height each. If approved by the Mayor of the city of Wuhan, they may be completed by the year 2017 and would be the world's tallest buildings. The building would be located in the center Wuhan city, capital of central china. The buildings will compete with the Burj Khalifa located in Dubai with the height of 829 meters.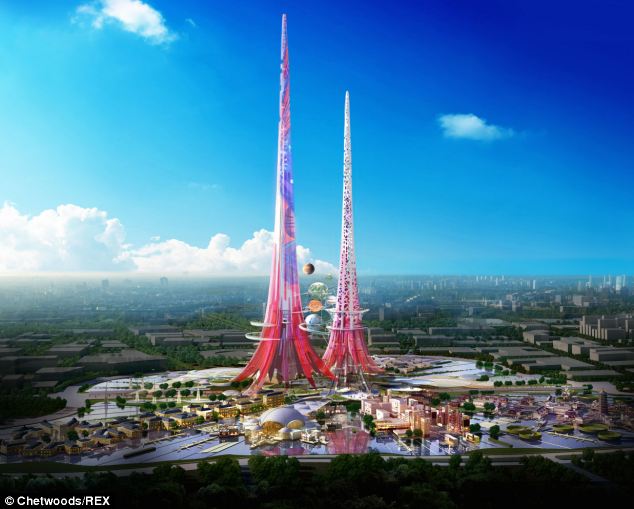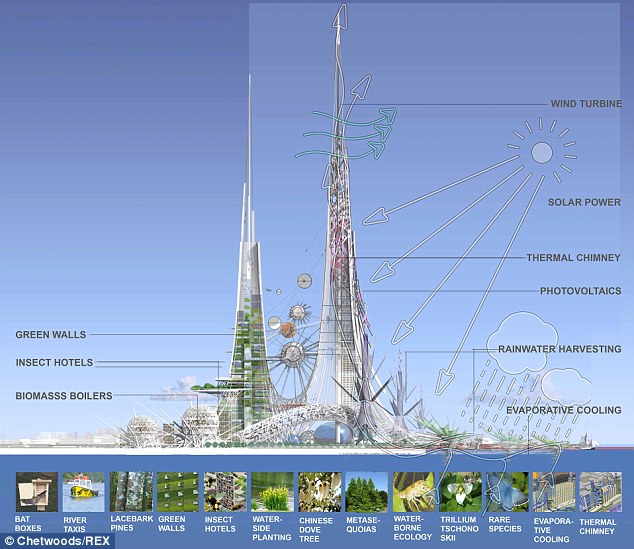 The interesting fact about the Wuhan building is not only its height but also its Kaleidoscope which is considered to be the world's tallest. This Kaleidoscope is powered wind turbines and gives beautiful display of colour when seen from below. The visitors would also love to see the vast planets orbiting around the building. The attractive design was made by a London based architects Chetwoods. It can be imagined as a futuristic Eiffel tower.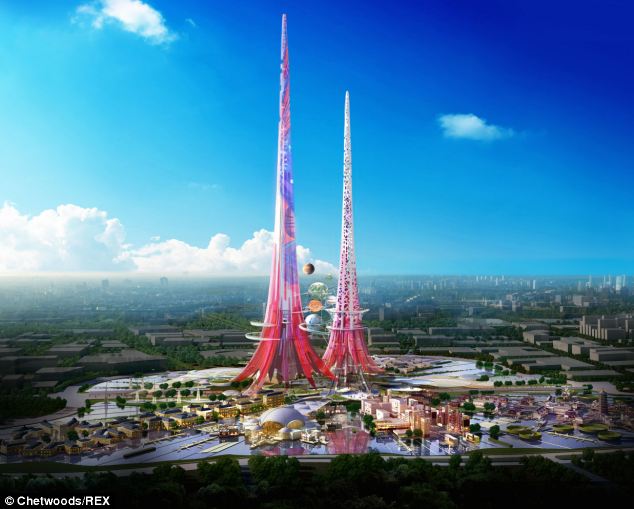 The building would be started with the approval from the mayor of the city and completed in three years. The total cost on the project is estimated to be about $2 billion. The main aim of the two buildings is to lessen the population levels in the city. They will be equipped with the high technology if the permission is granted. The shorter building will have insect hotels (to protect plants from pests), biomass boilers and plant walls. To provide electricity and power, the larger tower is covered with the photovoltaic panels.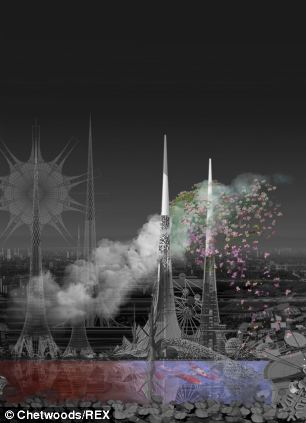 According to the architects, the design is made on the Phoenix symbols of two male birds, Feng and Huang. The interesting fact of the Feng tower is the use of cutting-edge technology to provide the Huang tower with renewable energy. The recycling is the best solution proposed for the buildings to make the environment of the city cleaner. The company is hopeful to see a positive social, economic and environmental impact of buildings on China.