Adam Riley has made a skateboard that can be folded like a suitcase. Named as the "Caseboard", it can accommodate everything that is necessary for the skateboard including battery and motor. The Caseboard is half its original size when folded and has many useful features as detailed below.
It is a great fun to use electric skateboard to roam around, but the fun vanishes when you have to lift it with yourself. Normally, due to the size and weight of the skateboards carrying them is an issue. This issue has been resolved by Adam Riley, who has made Caseboard, a skateboard that can be folded like a suitcase. Adam Riley is from the company Epic Skateboards.
The Caseboard accommodates everything that is necessary for an electric skateboard, including battery and motor. The Caseboard resembles like half a guitar case. The Caseboard is made up of high class plastic called Acrylonitrile Butadiene Styrene (ABS). When folded, Caseboard provides with a great deal of grip and is fully sealed. The folding board can reach the top speed of 35 km/h with 36V provided by the 7 Ah LiFePo4 batteries. The inventor claims that the battery lasts for 30 Km depending on the terrain, with one time full charging. The system also comes with a regenerative braking system.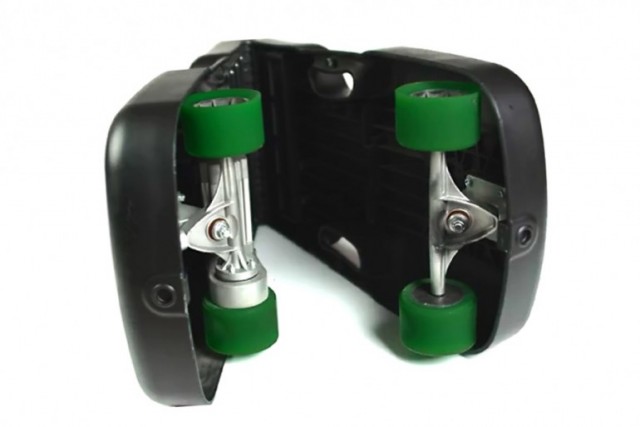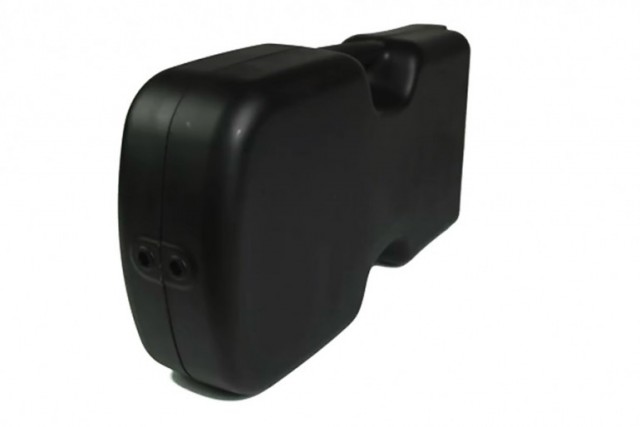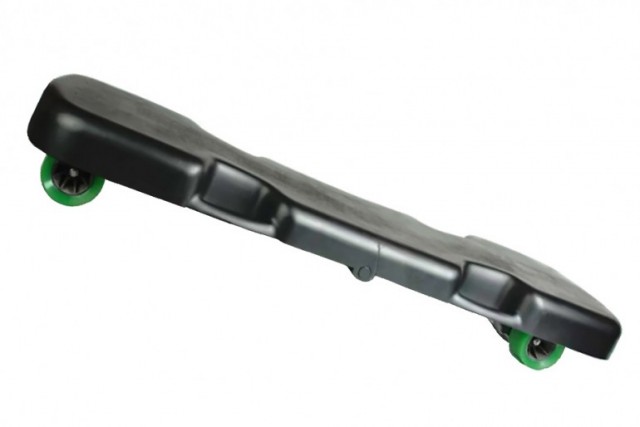 Caseboard also comes with a hand wireless controller (operating at 2.4GHz frequency) which indicates the speed of the board. It also tells the user when the recharging is required and when to use the regenerative brakes. The indicator also lets the user know whether forward or reverse mode is On/Off as well as slow/fast settings. In case the user falls down, the board will automatically be stopped after 15-20 feet. Although the board is of 11.5Kg which is obviously not as such lightweight but it is very handy to carry when folded..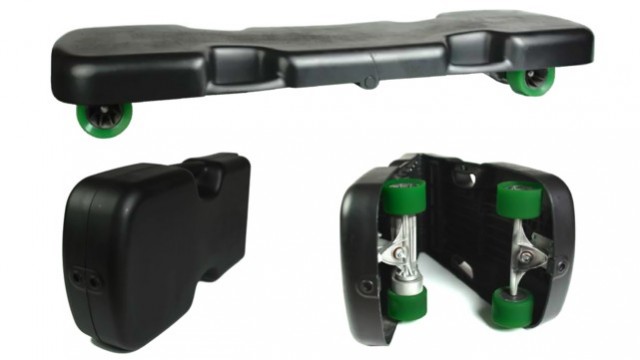 The board becomes one half of the original length opon folding which makes it easier to carry from one place to another. The board stands 5.5 inches high with a wheelbase of 2.1 inches while in case mode, it measures only 22.4*13.4*5.9 inches. Riley has started a campaign to raise funds on the Kickstarter so that he could launch it commercially. It is expected that the skateboard will be made available this year in November. The expected cost for the skateboard is kept $940 as an early bird while retail price is kept at $ 1130.