Yes, you are not dreaming, this restaurant is made ​​entirely from cardboard! Huang had this incredible idea to imagine and design this unusual place in the heart of Taiwan. We tell you a bit more about this unusual restaurant.
Located in Taiwan and more specifically in the city of Taichung, the restaurant Carton King offers the guests an opportunity to sit on the chairs entirely made from cardboard. All others objects in the restaurant like tables, cabins, distributors, toilet paper, bowls and cup holders etc are also made from cardboard. 
The person behind this concept is Huang Fang Liang, who is none other than the founder of Chin Tang Paperware, a stationery company. According to him, all objects once used should be recycled again to save our planet. He says: "I wanted to prove to people that cardboard could be used in the same way as we use plastic or wood to create objects." As for the strength of the material he says," People often ask if these tables and chairs will collapse? Our boss, who weighs more than 100 pounds sat on chairs. Then, one of the waitresses sat on his lap and chair did not collapse ".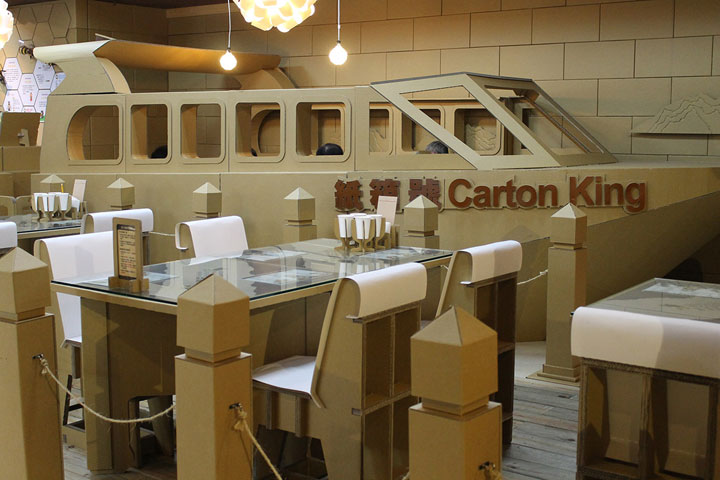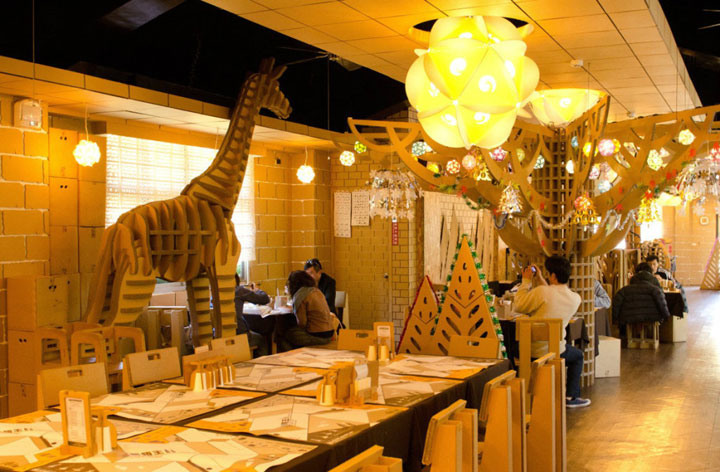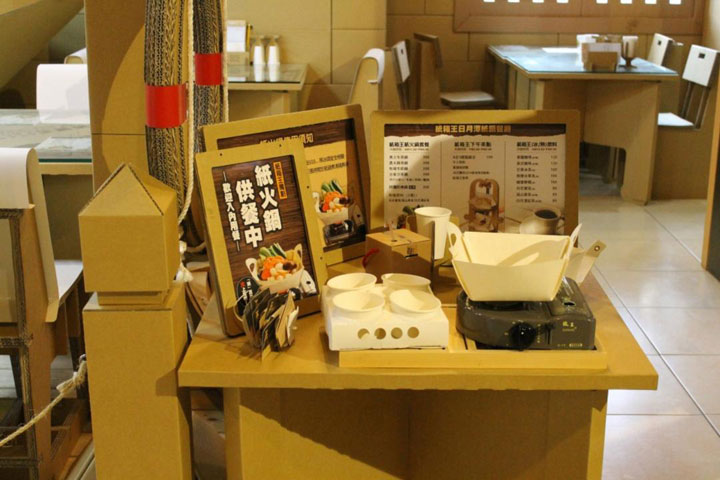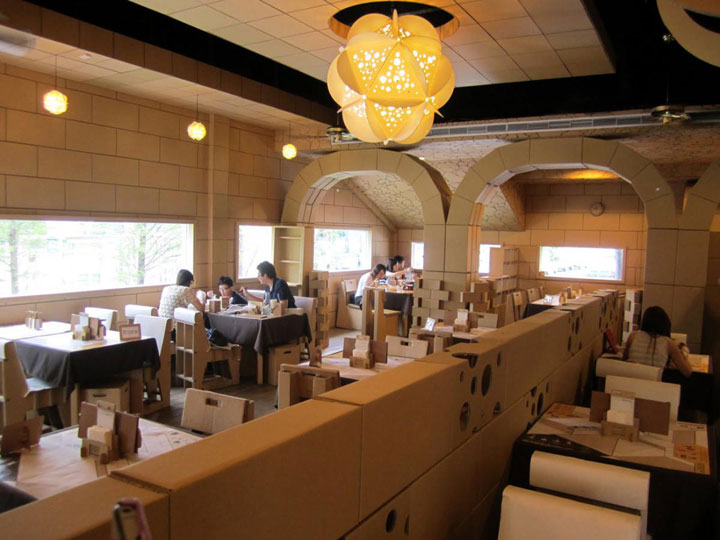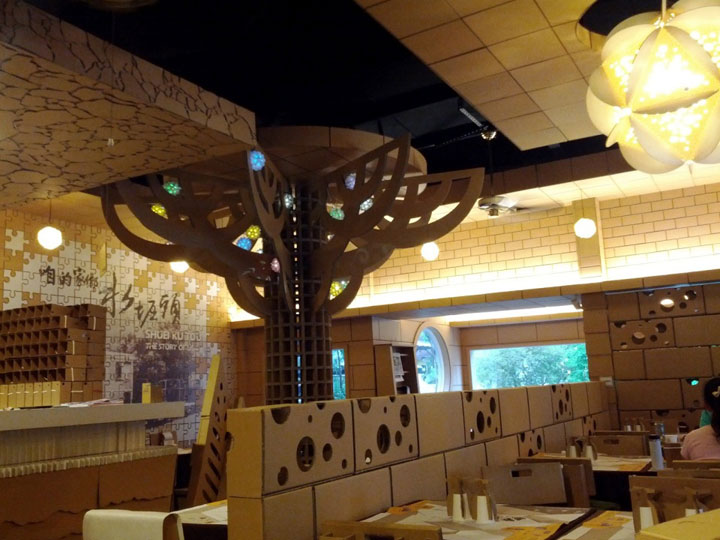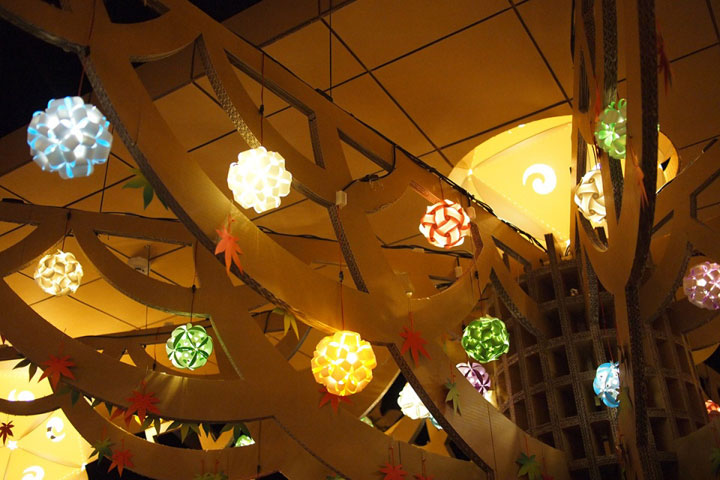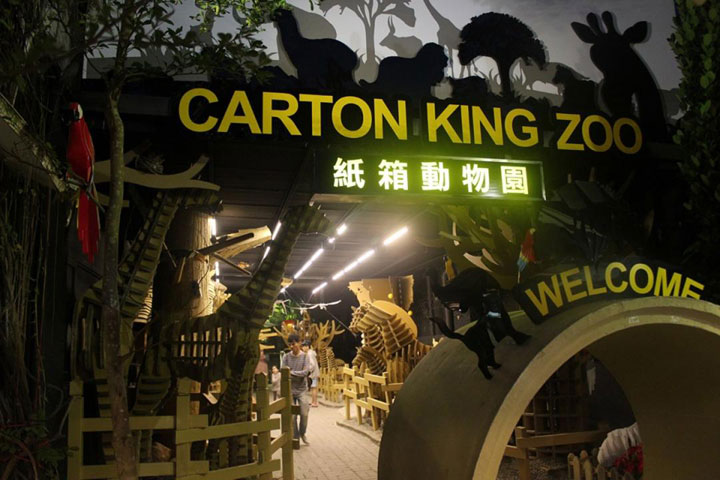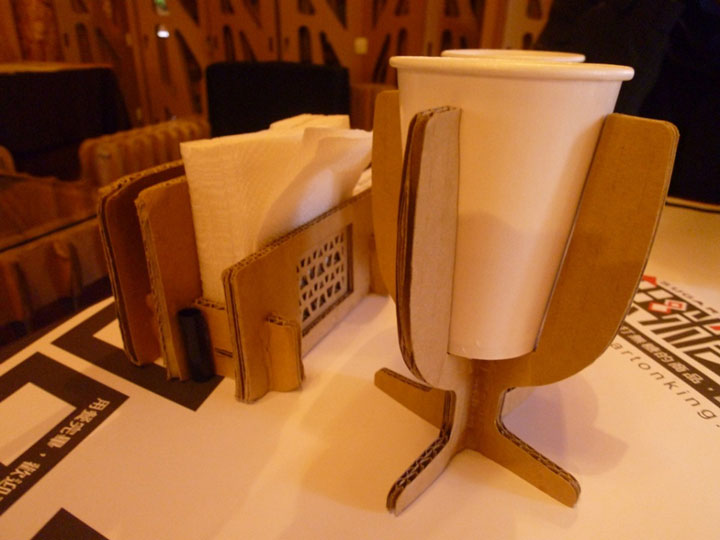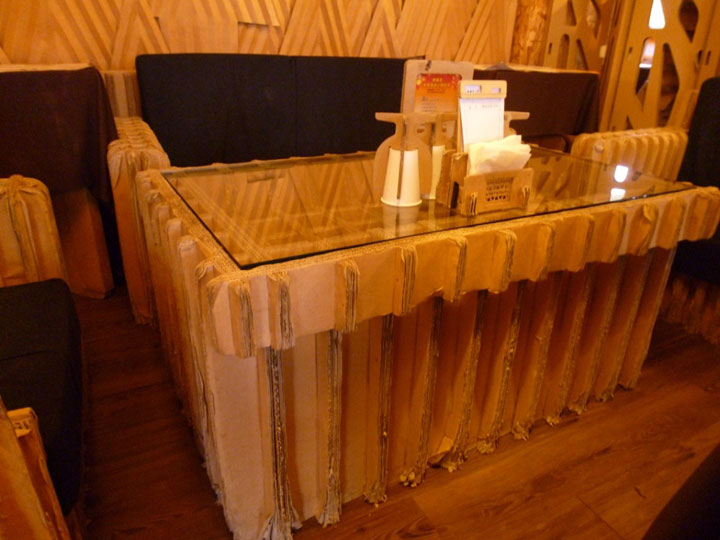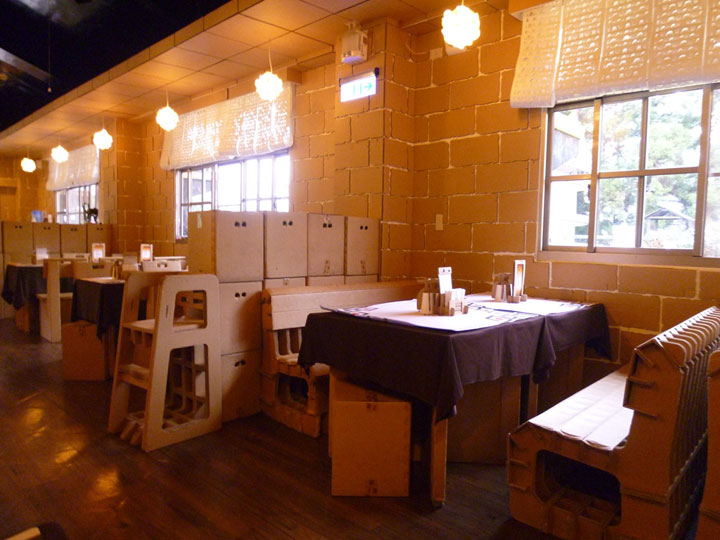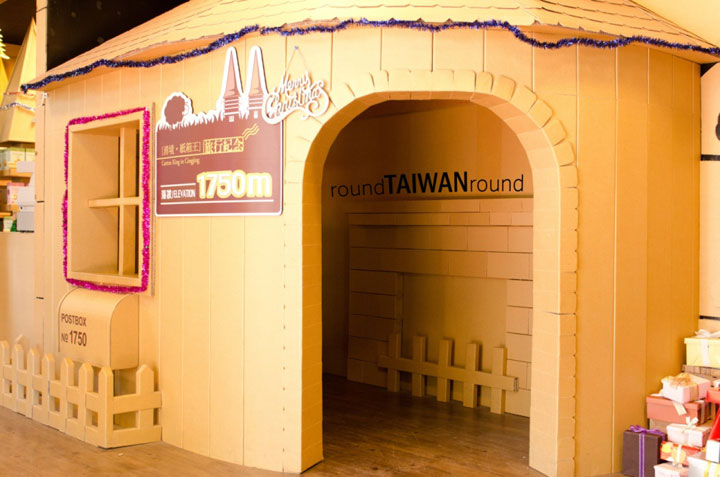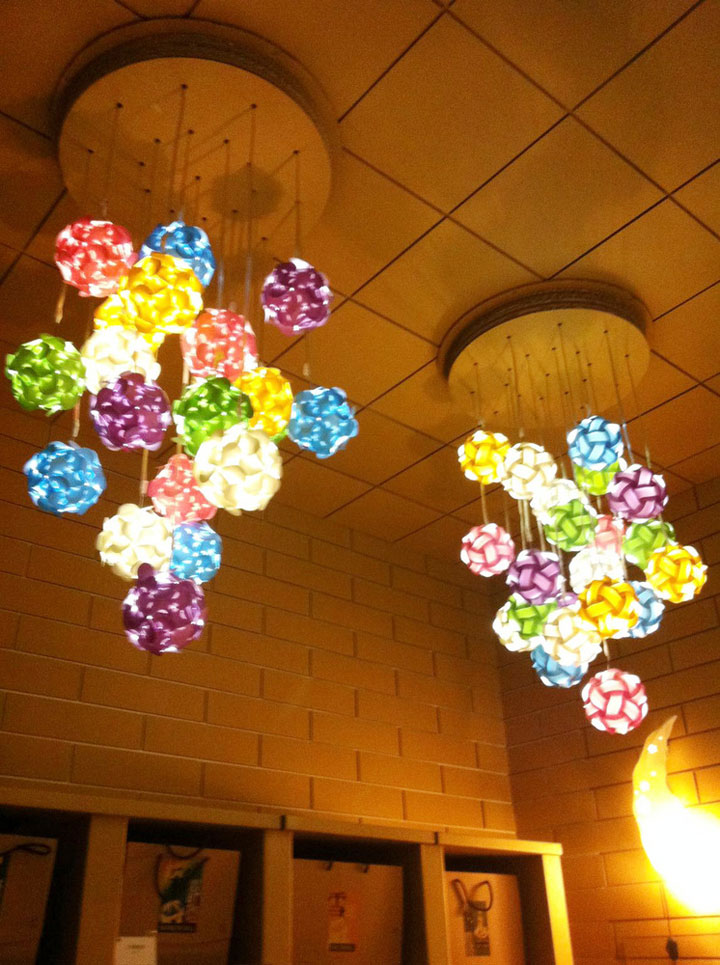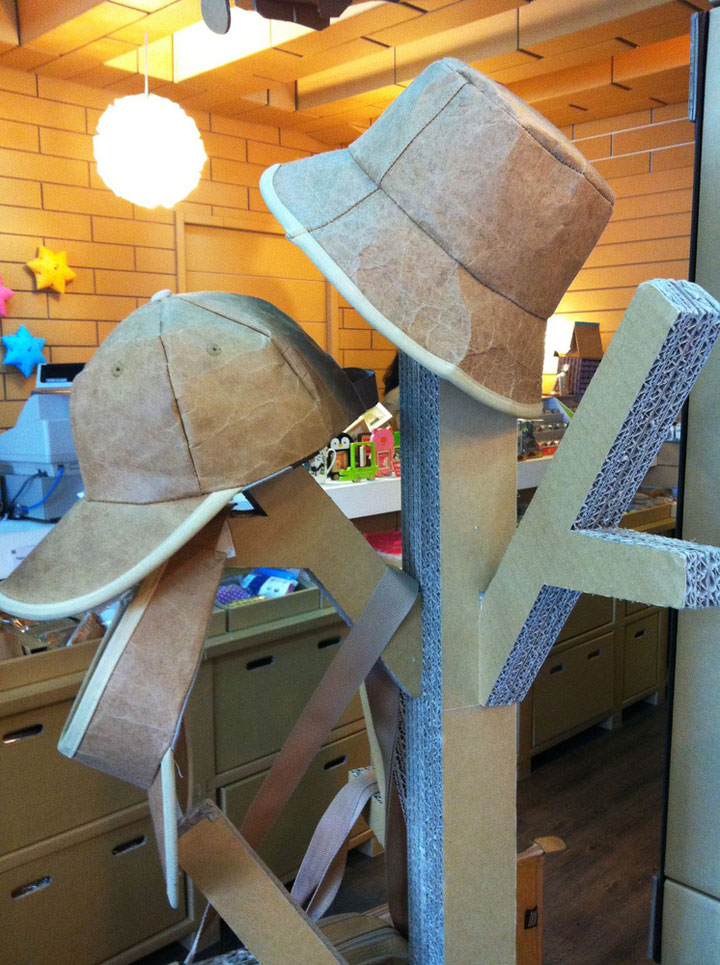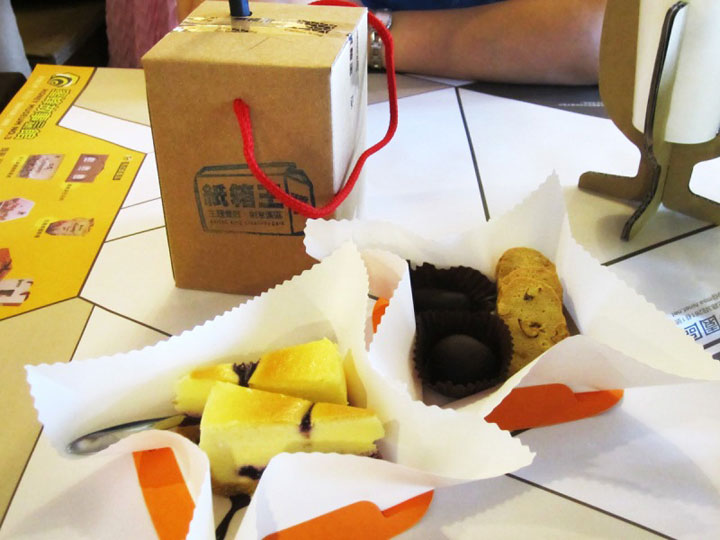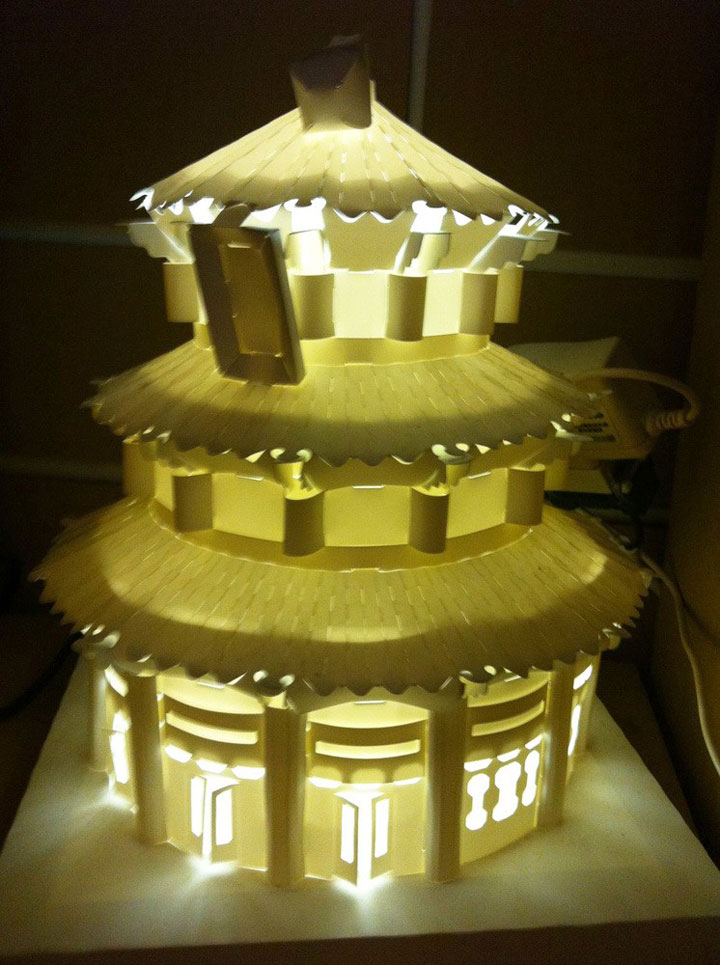 We were impressed to find such place with such an environment friendly  concept. We would like to congratulate Huang for this original idea! Would you like to spend some pleasant moments with your friends in such a restaurant?