We often cherish the moments when we are walking under the shade of the trees in a forest. Walking in the shade is fascinating  but still classic, but what if one walks directly over the foliage? This may sound silly, but yet there is a place that allows you to discover the forest this way: the Kirstenbosch Centenary Tree Canopy Walkway in Cape Town, South Africa. We take you to wander this unusual path located above the trees.
Kirstenbosch National Botanical Garden was the first institution dedicated to the preservation of the national flora of South Africa and was built in 1913. The park has a forest with multiple trees. You can discover the forest directly from the ground or from the air using a walkway above trees! Nicknamed "Boomslang". This curved path has a beautiful architecture and a length of 130 meters, reaching a height of 12 meters at some places. Moreover, its height varies throughout the course, allowing visitors to admire both the trees or their branches as well as the walkway itself.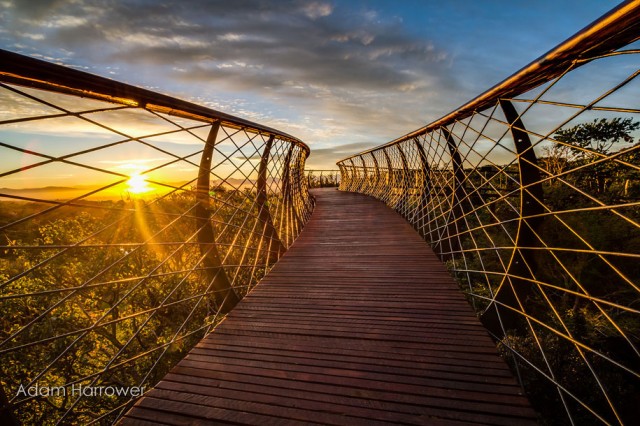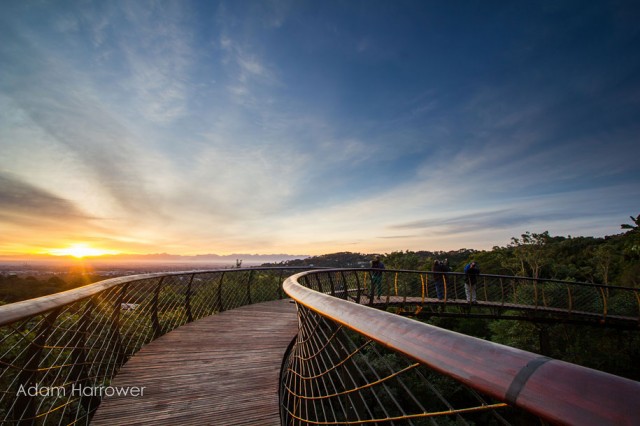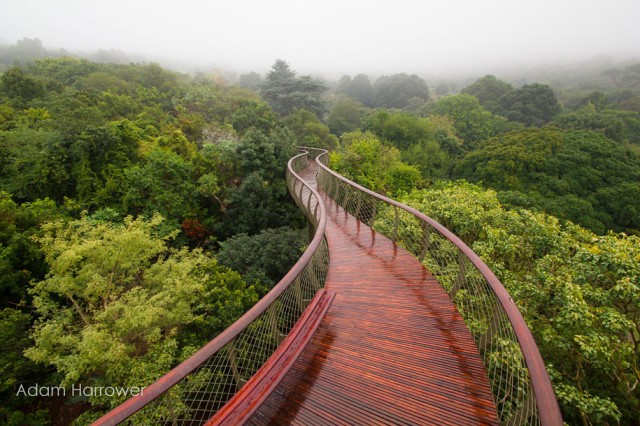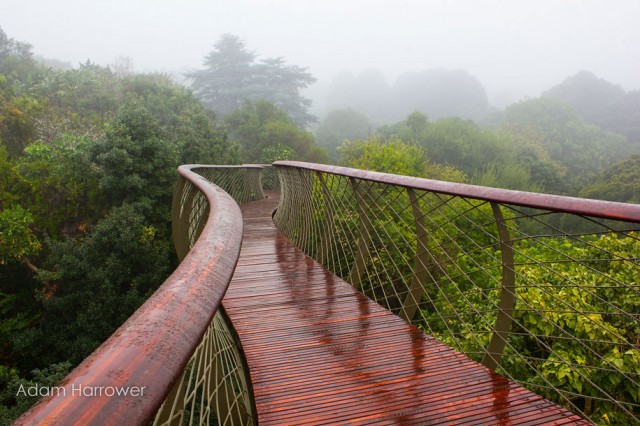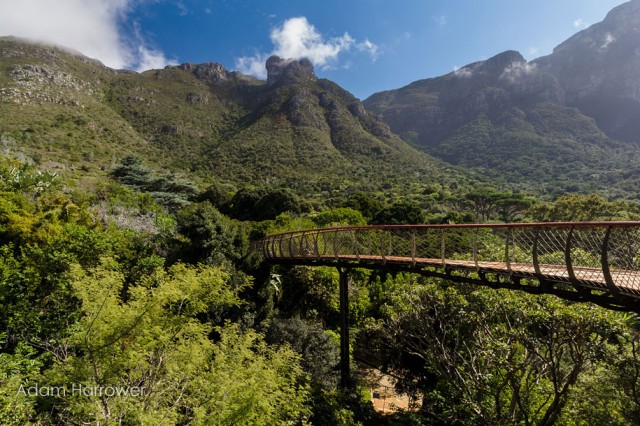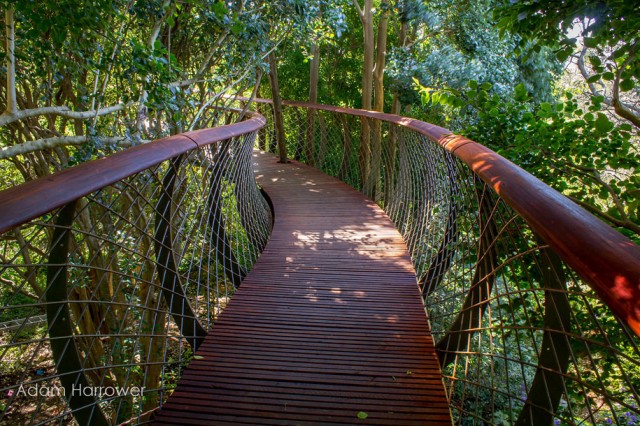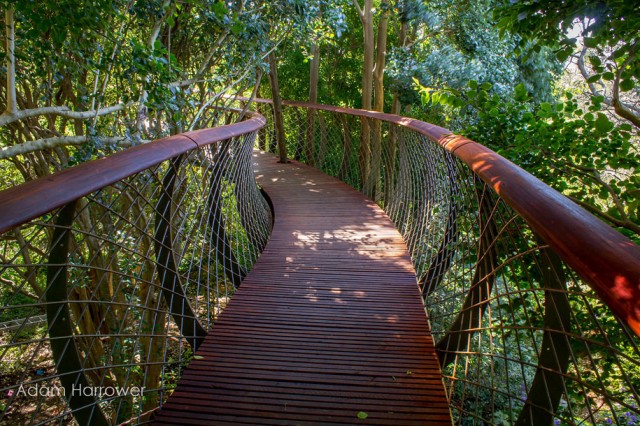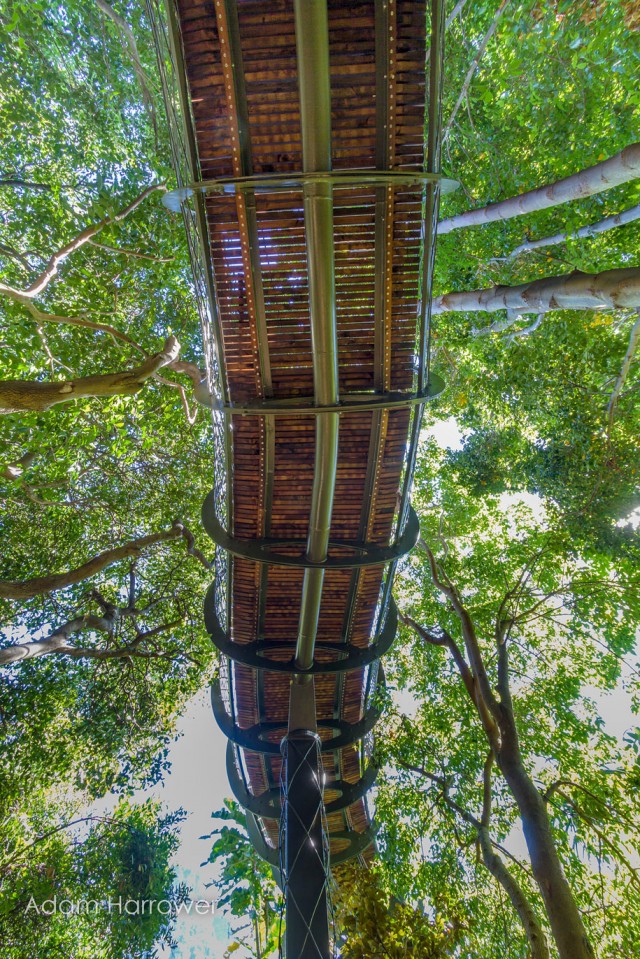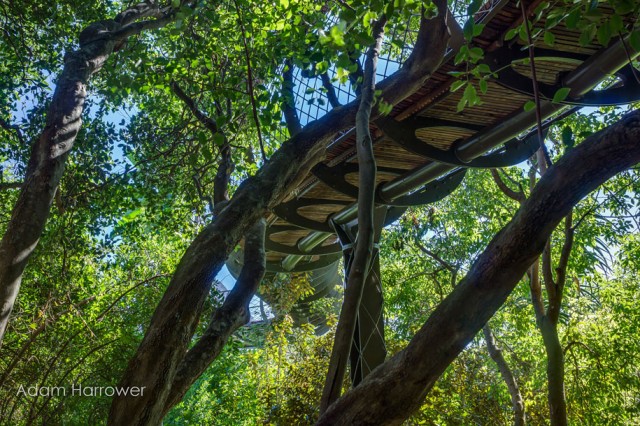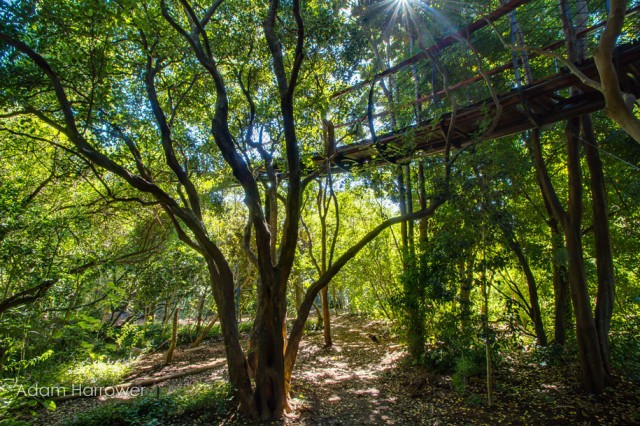 This hanging trail is really amazing! In writing, we only have one desire that is to walk on this magical walkway and see this  surprising rain-forest.  Do you find a walkway over a rain-forest fascinating or you think that it distorts the landscape?