Most of us think that street art is a term associated with environmental degradation by aggressive and baseless graffiti and tags. This artist Italian artist thinks that essence of his urban art lies in the message that it conveys through its gigantic paintings.
BLU is an Italian painter like no other, he expresses his ideas and feelings with respect to the events that shape our modern world using  beautiful murals. He has been actively pursuing his passion of mural art since 2000, around different cities in the world. We have selected a number of his most most successful works.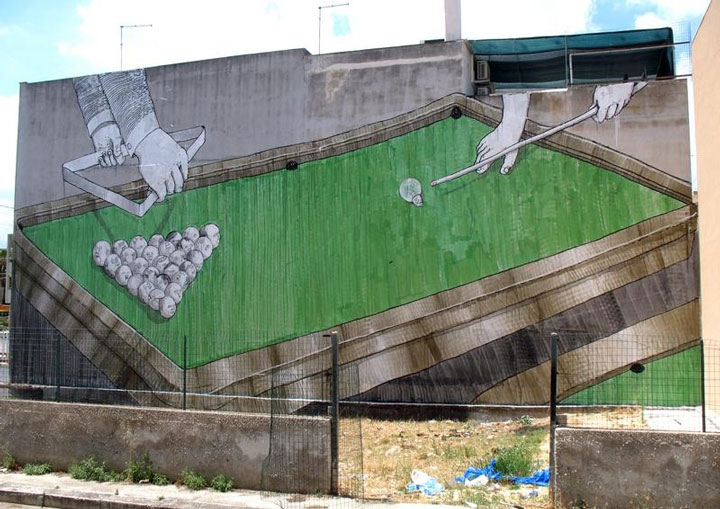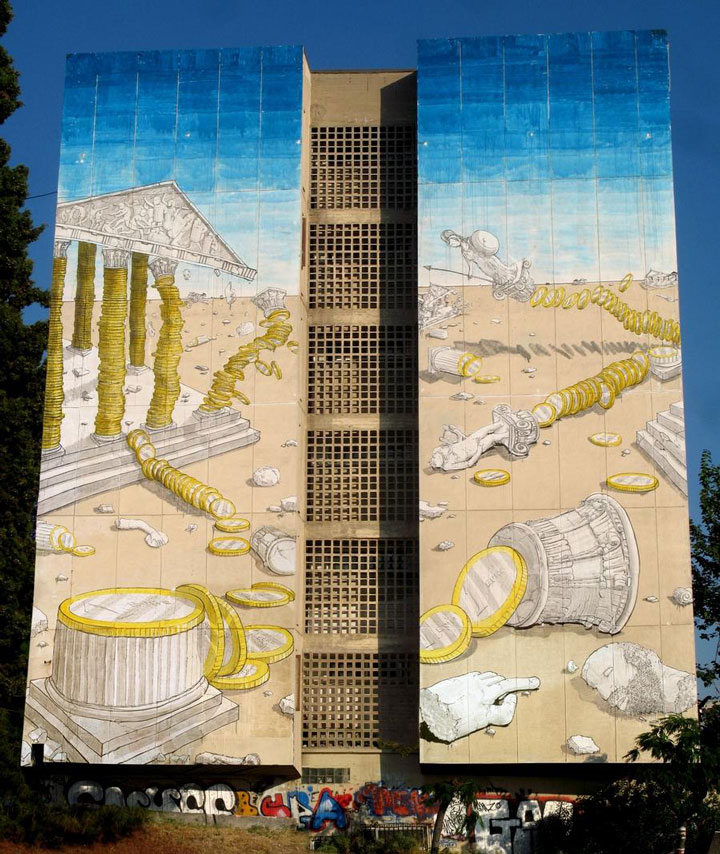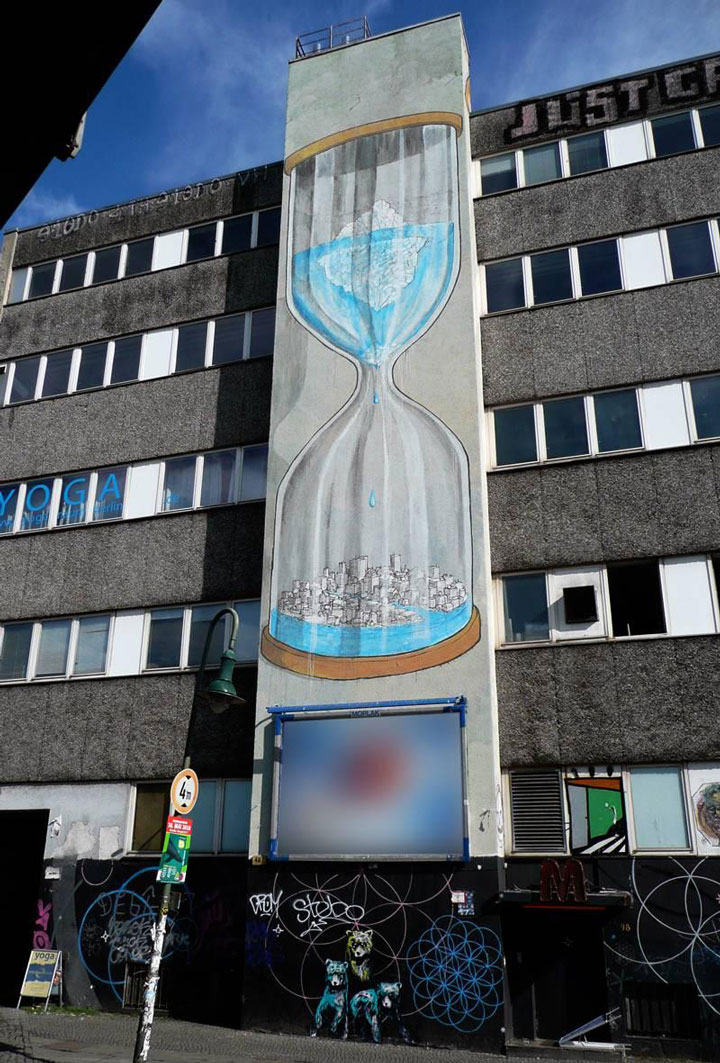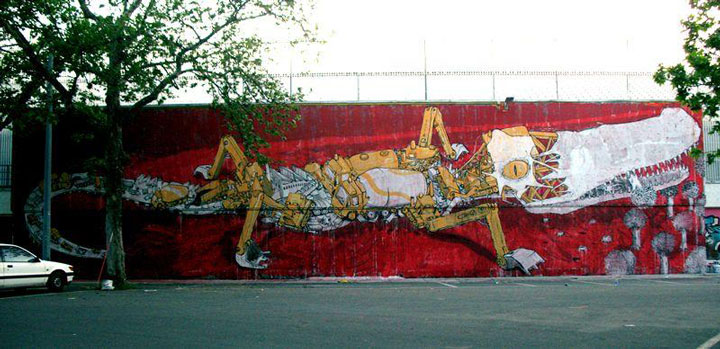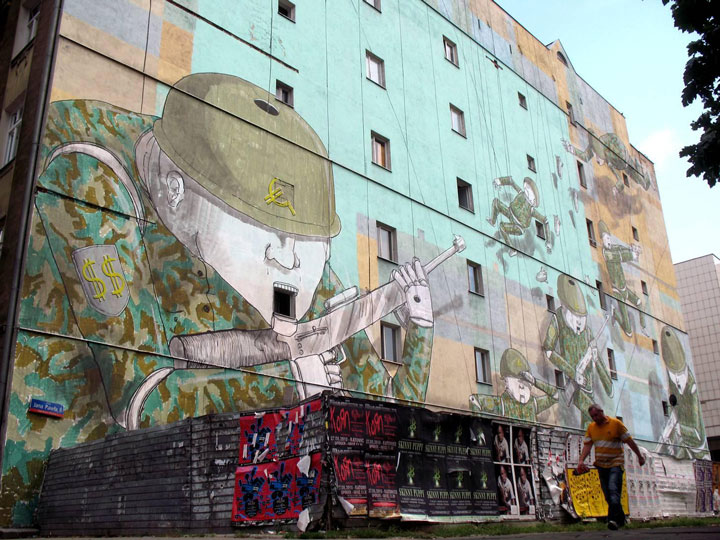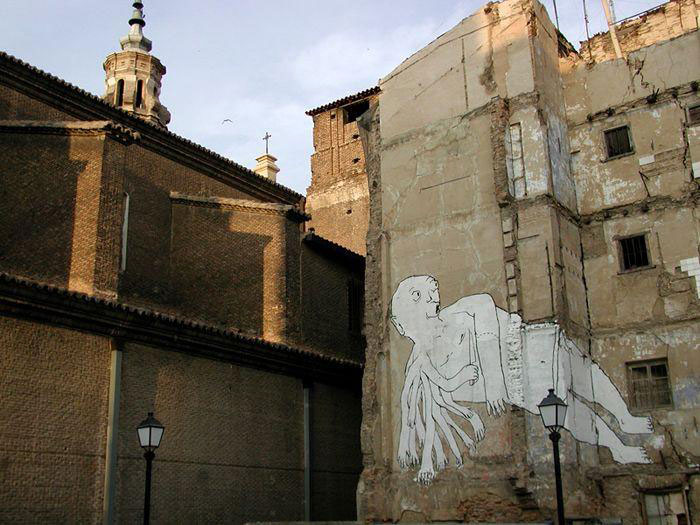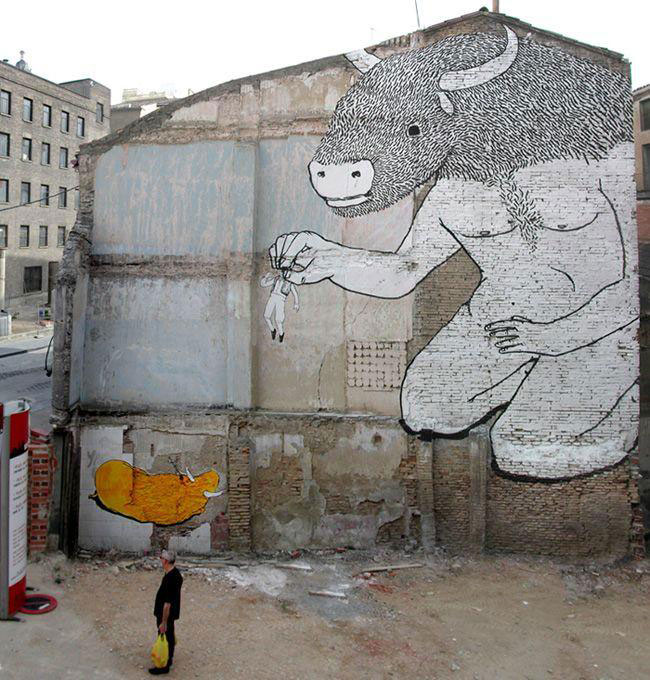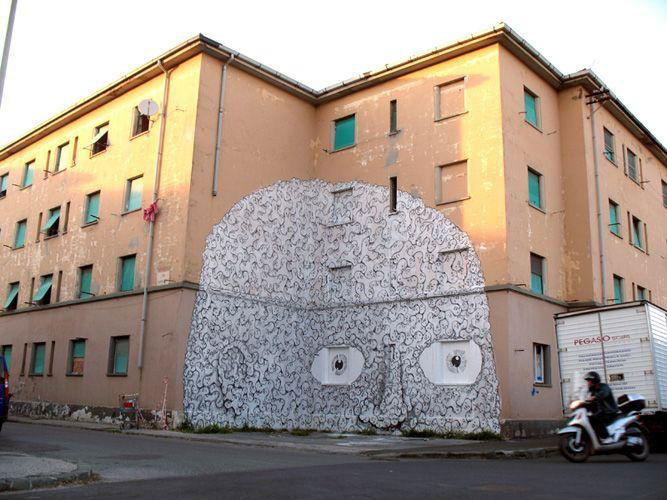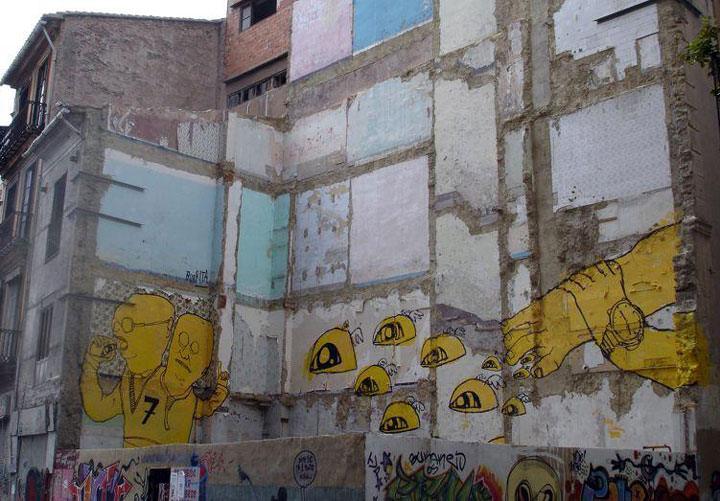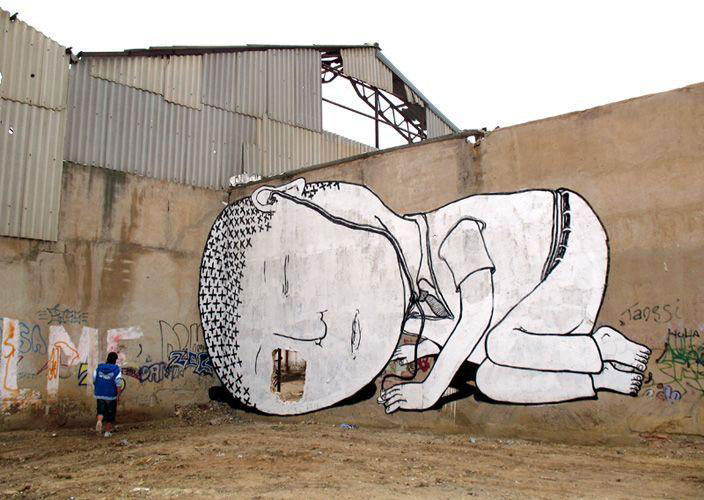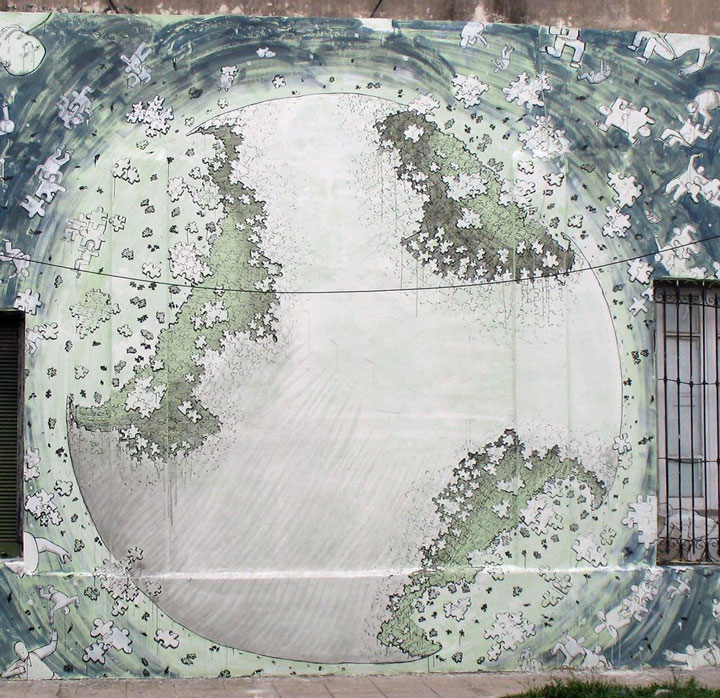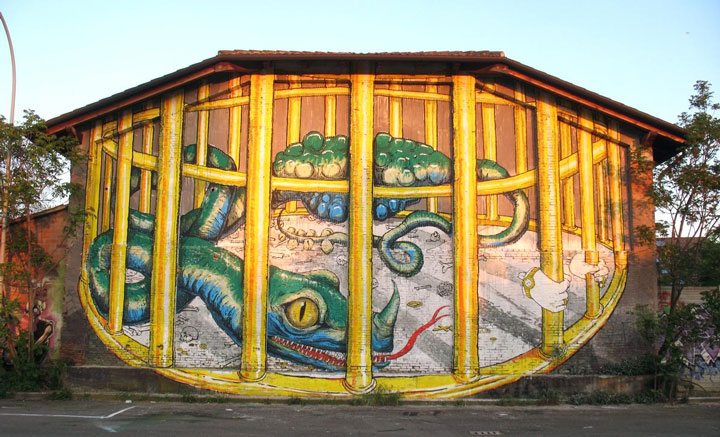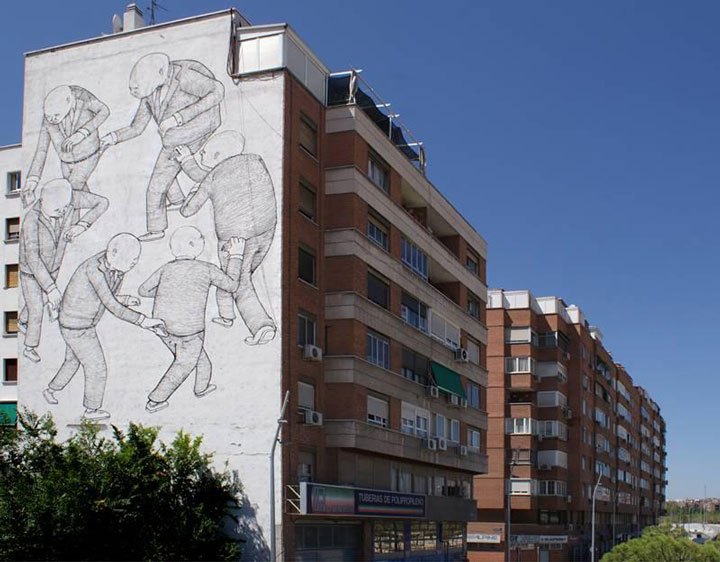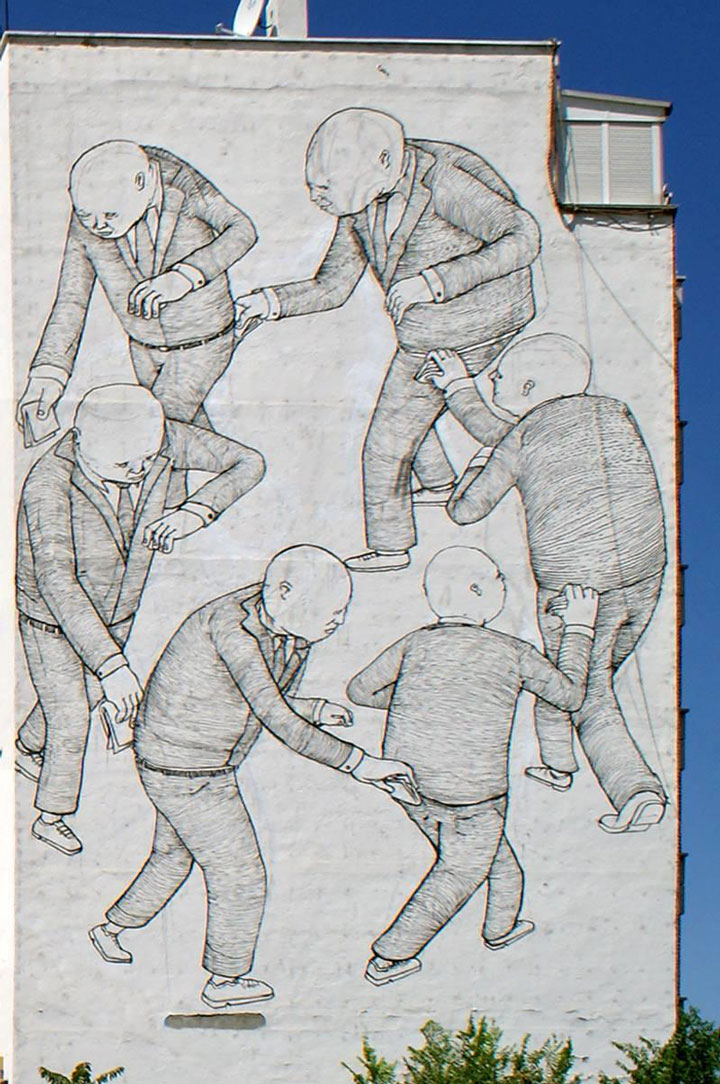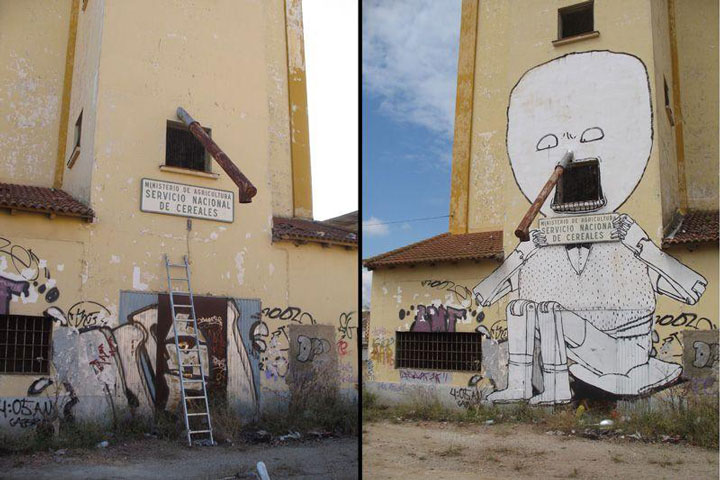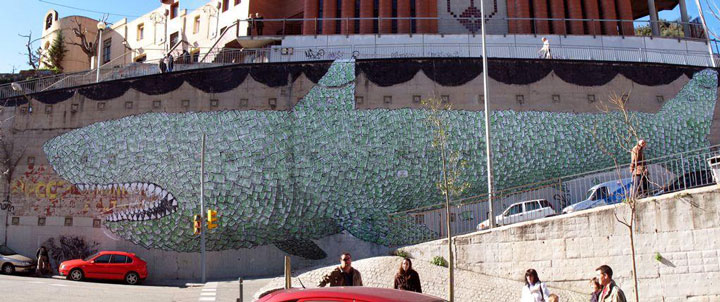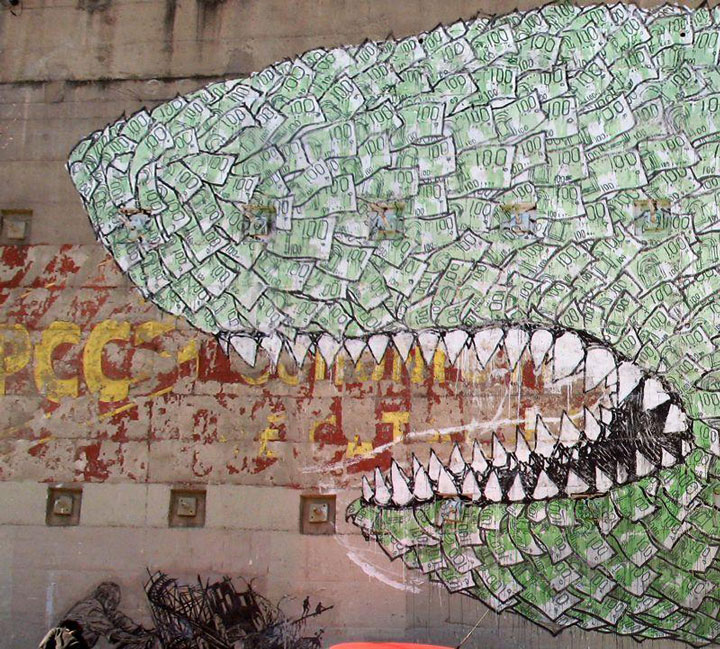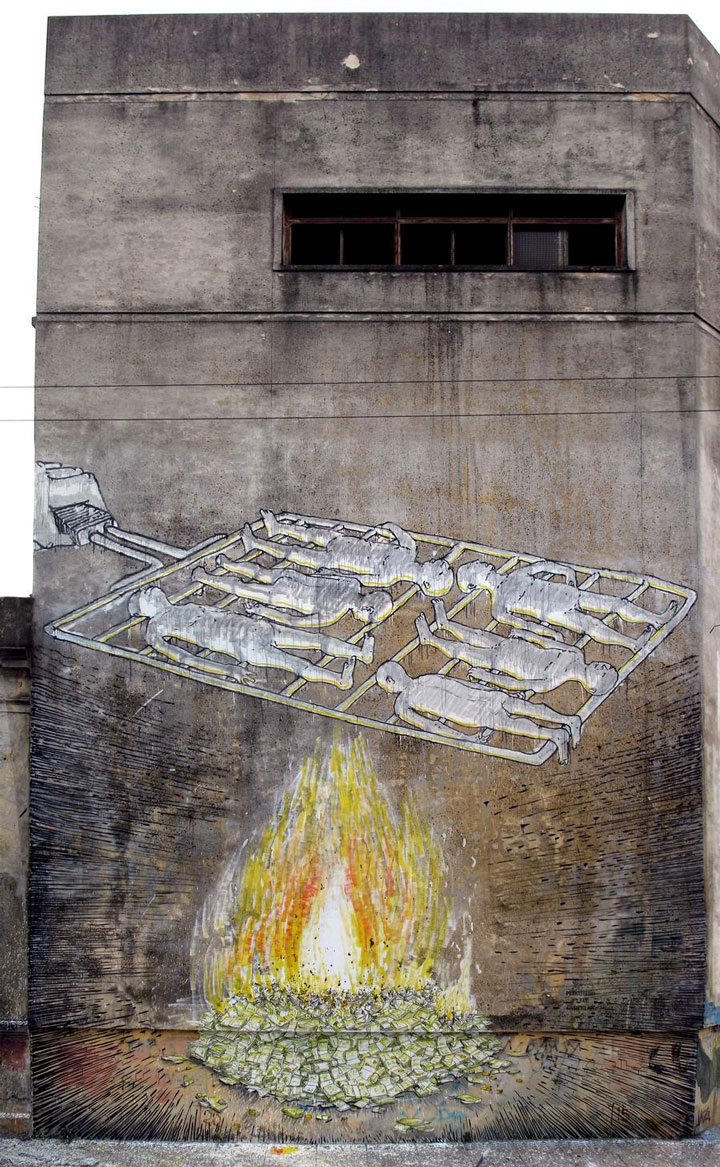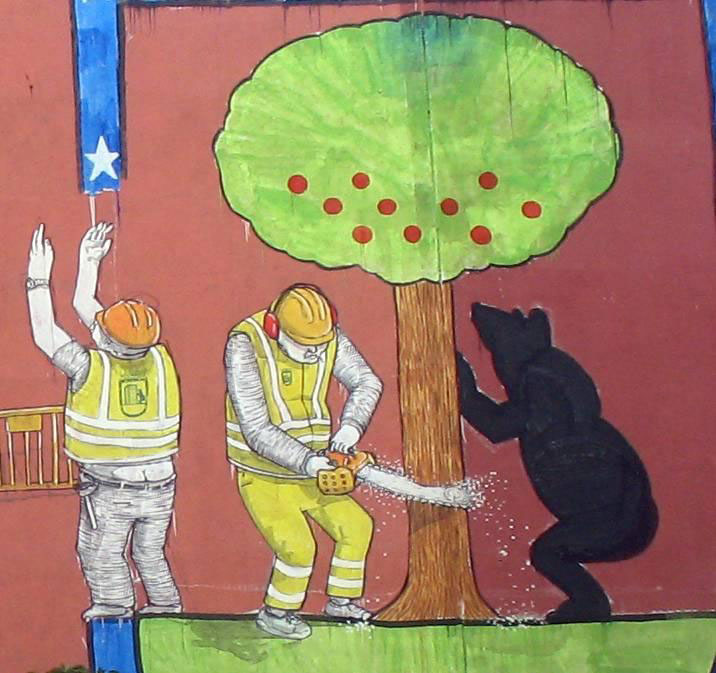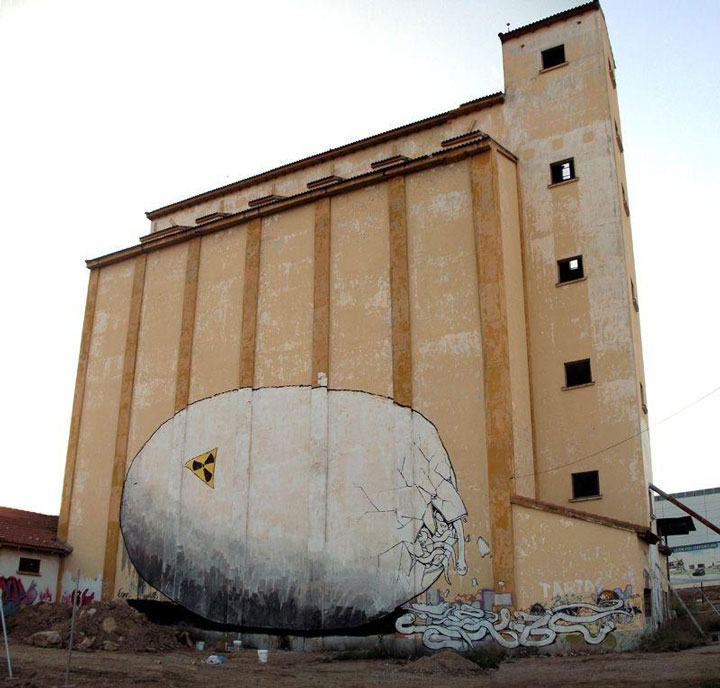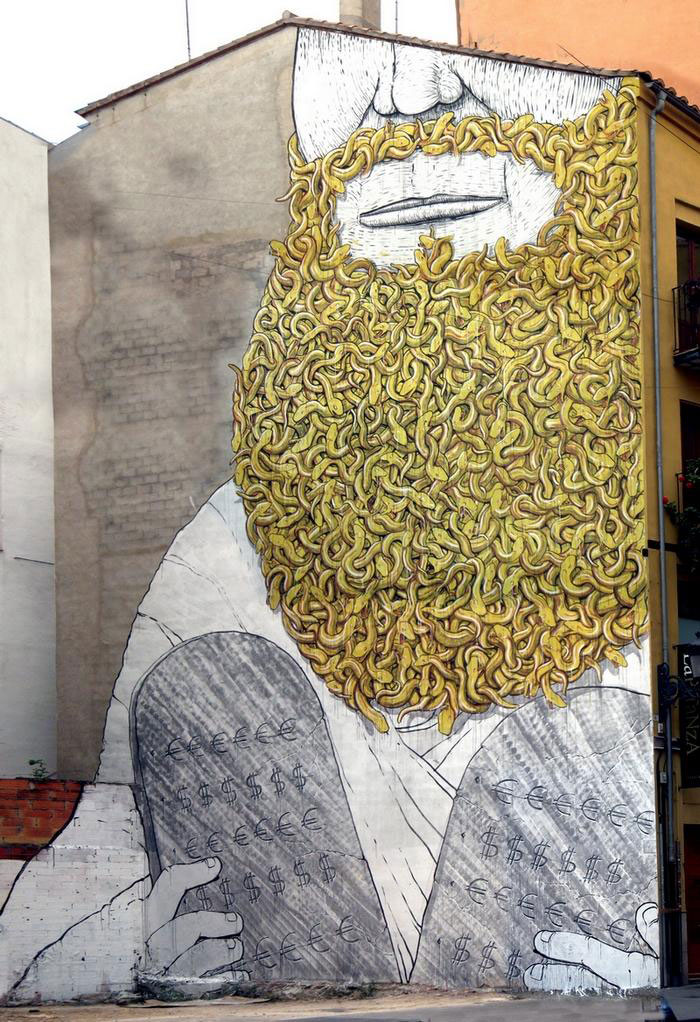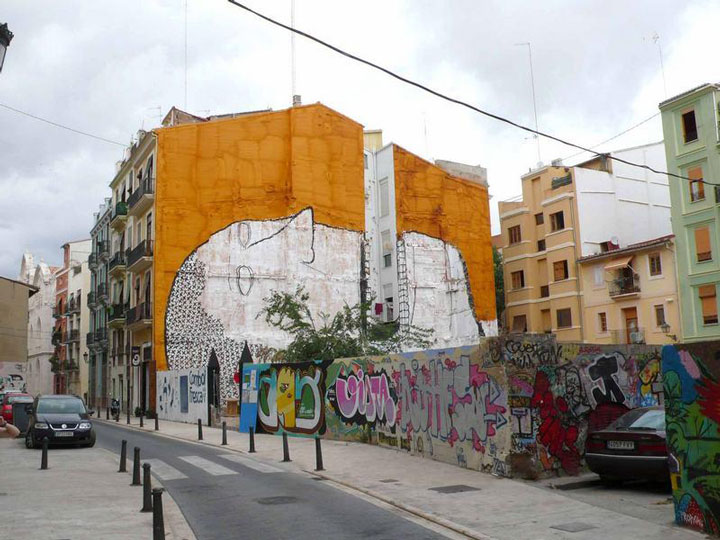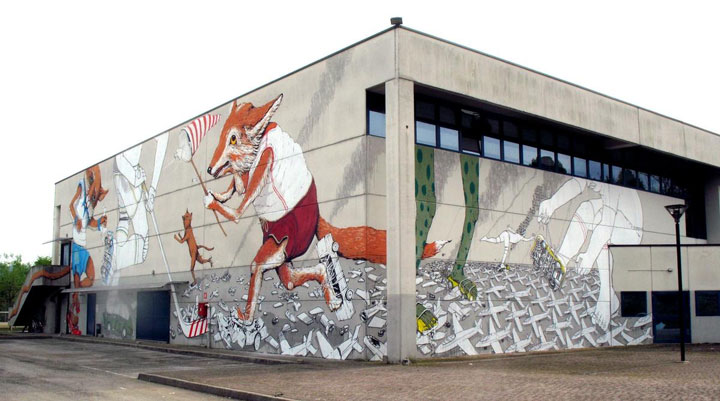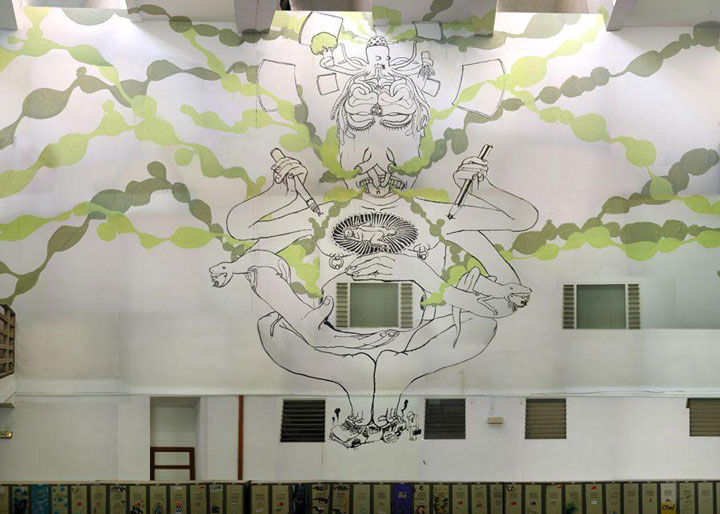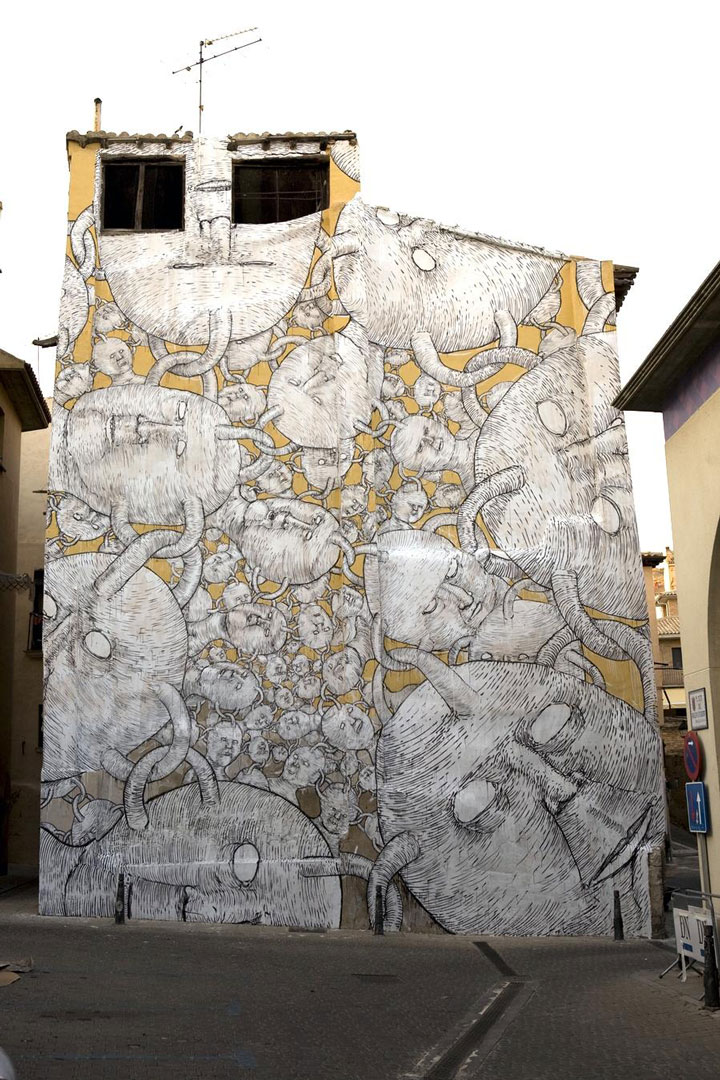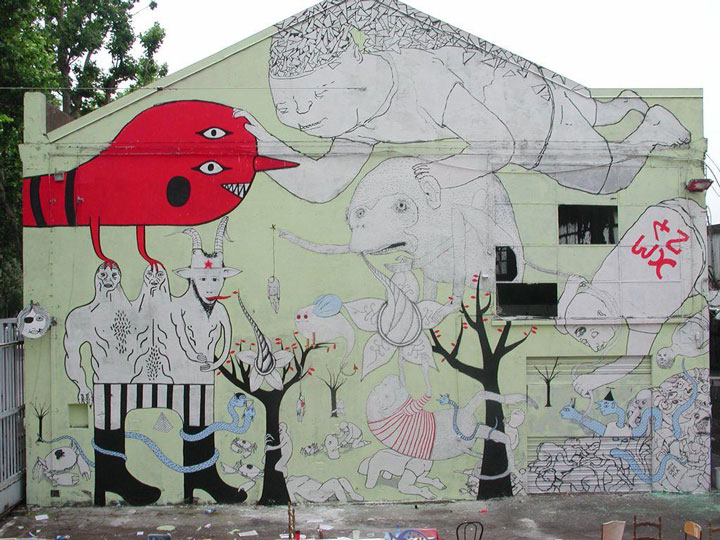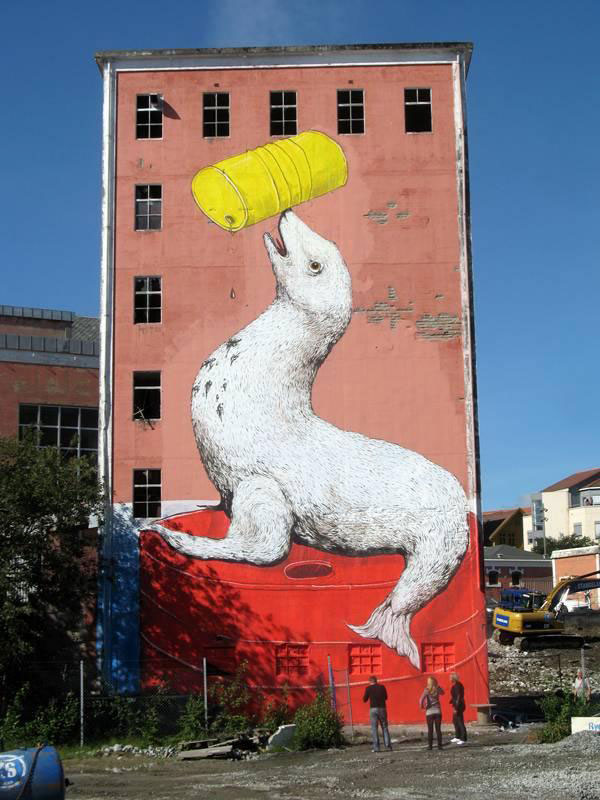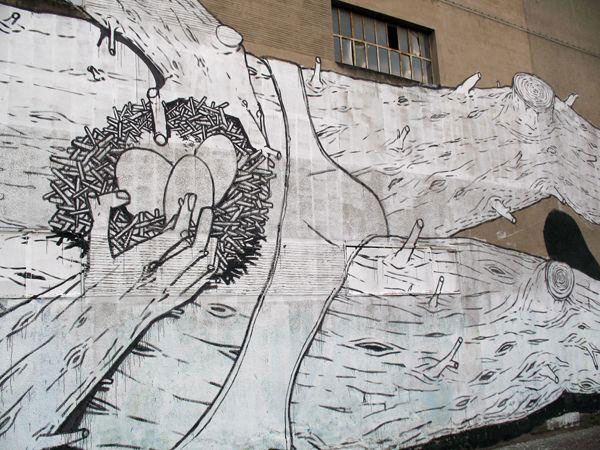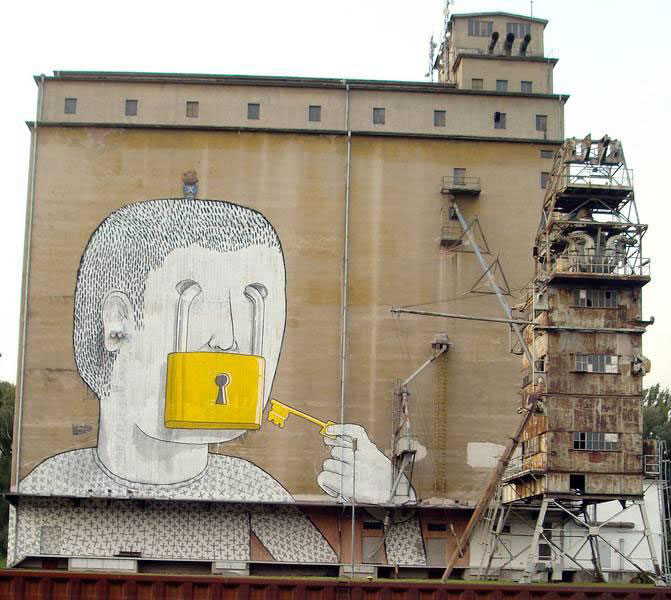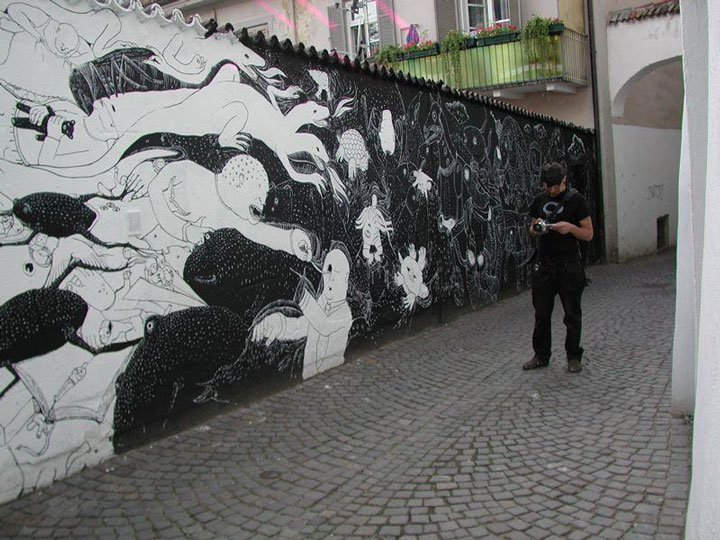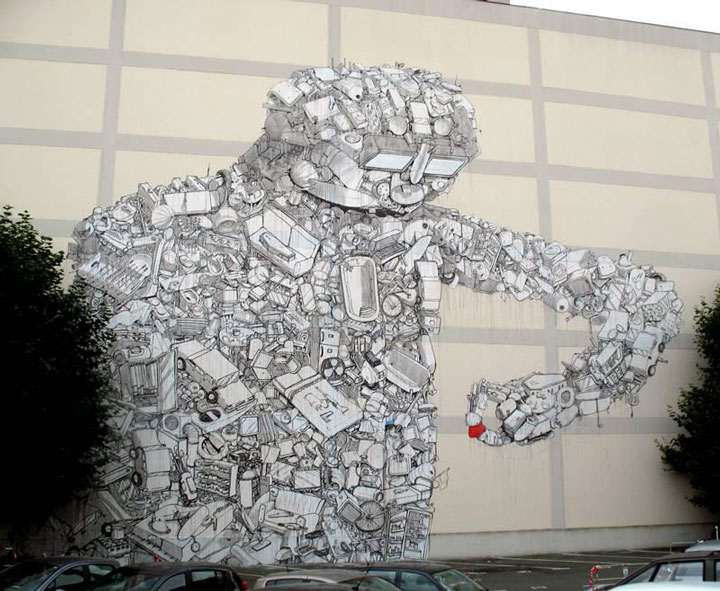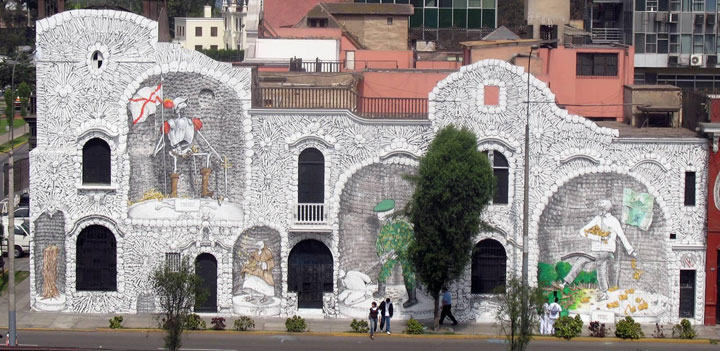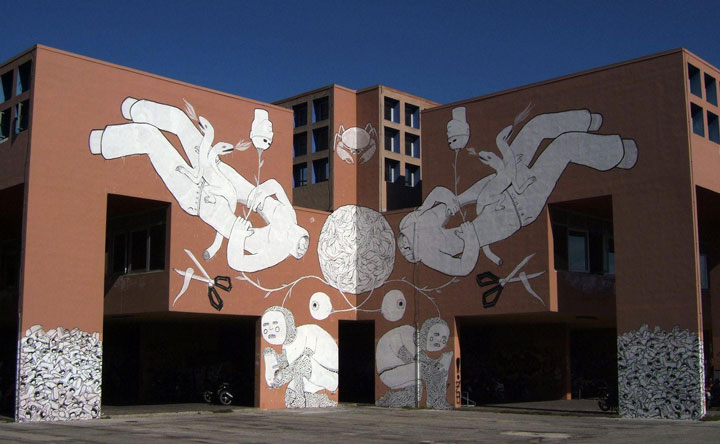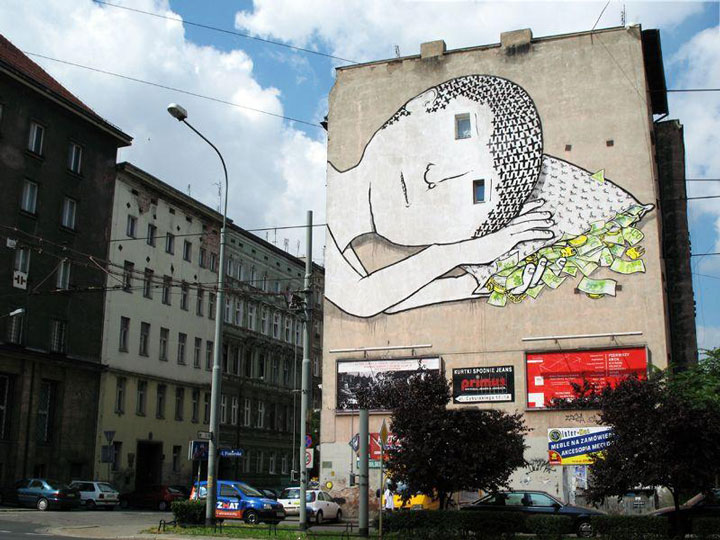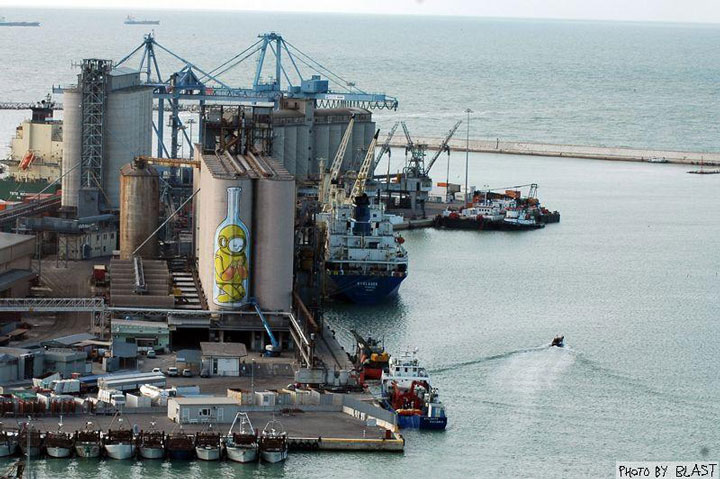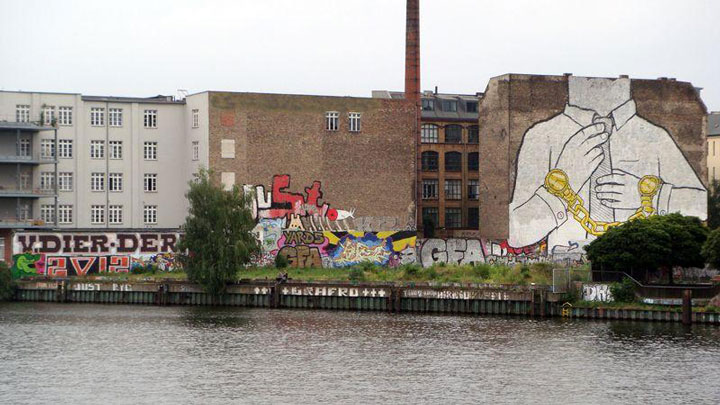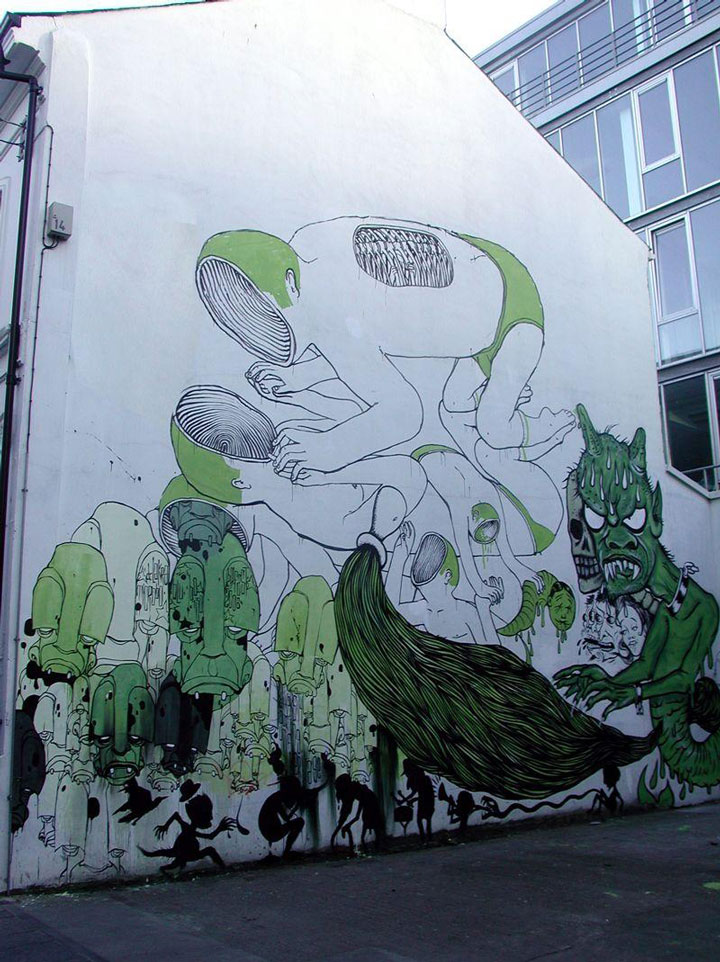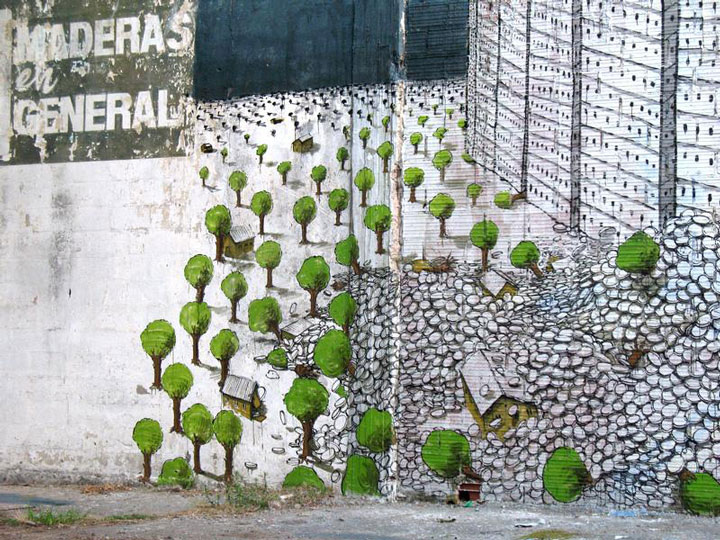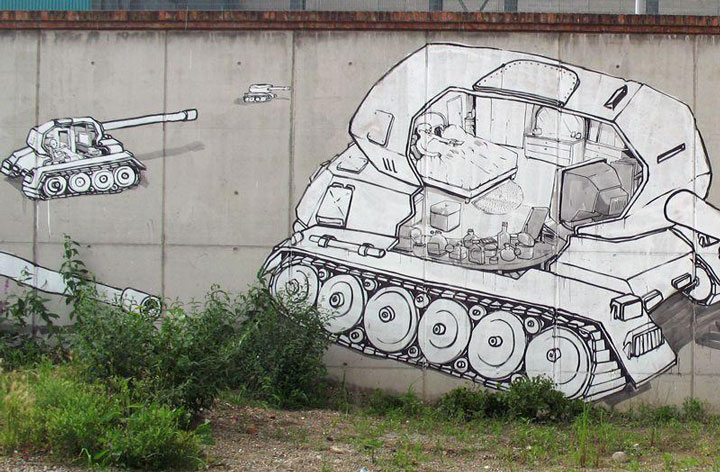 We love the mix of art and politicsun these artworks. Do you think the street is an effective way to convey the message?