Many of us will semi-regularly order food from our smartphones. Like just about everything else in existence, there are numerous apps out there to make it nice and easy, so it's no longer necessary to even pick up your mobile and speak to your local eatery, let alone pay it a visit.
But have you ever stopped to think about what goes on behind the scenes? Like Dorothy discovering the Wizard of Oz, we think it's pretty interesting to see what happens when the curtain is pulled back and the magic is revealed. So here's our handy breakdown to help sate your curiosity.
A step-by-step guide
Did you know almost 69 percent of people who order online do so via their smartphone? Given the hectic schedules most of us have to stick to, it's little wonder we're drawn by the convenience of apps like Deliveroo, which give users the opportunity to do everything from ordering Chinese food in Dubai to finding fish and chips on the French Riviera – often from high-end restaurants that don't run their own delivery services, too.
We wonder, though, how many people ever stop and think about the mechanisms that drive that magic delivery. As techie geeks, we've personally pondered it a lot, so we've done our research and made it as simple and easily digestible as possible.
Step one: place your order via the restaurant's app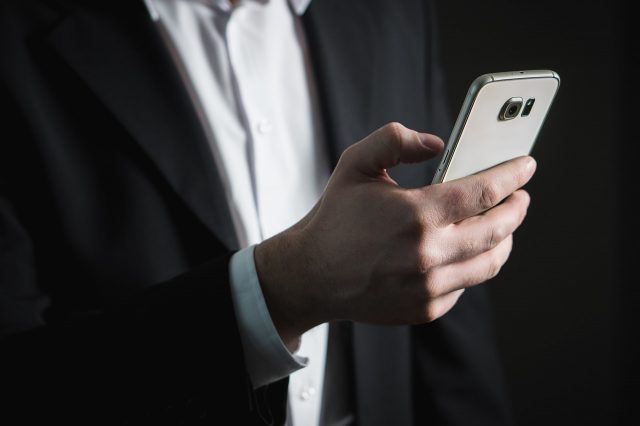 Source: Pixabay
As you might already have guessed, the first step is for the customer to open up the app you're using, whether this is one devised by the specific eatery or a bigger directory style model like Deliveroo.
You'll see a range of different menu options to choose from. These are likely to include a description, price, allergy advice, and maybe even an image too, so you know exactly what you're selecting. You pick what you want, add it to your virtual basket, and voila, you head to the checkout.
Step two: the restaurant is notified of your order
Now for the interesting part. Once you place your order, the restaurant is instantly notified of it. They receive lots of useful information to go with this alert, from what you've chosen to where you live and how you wish to pay. Everything the takeaway or eatery needs to know is directly sent alongside your order so no mistakes are made in its execution.
Step three: you receive confirmation of your order details and expected delivery time
Did you know that in the seconds it takes for your order to be confirmed, a notification like the one above will already have been sent to the restaurant? Interestingly, this happens before you receive any deets yourself, such as a copy of your food choices or the expected delivery time. This means there's no delay in the eatery being able to get on with preparing your dinner, keeping turnaround times to a minimum.
Step four: the restaurant prepares your dinner and delivers it to your food
The final part of the equation is simple (or maybe not so simple for the restaurant). With all of the necessary information to hand, and a written log to check details against, the eatery you've ordered from can prepare your dinner and deliver it straight to your door. They can even use an in-app map to find you!
Not magic, but interesting all the same!­