Nowadays, the new advances in the transportation technologies do not cease to amaze us. This time it is the maritime industry that we are talking about. Rolls-Royce is currently working on autonomous vessels in order to have greater security for the seamen. The engineers of the firm hope that in near future they would be able to sail remotely controlled and unmanned cargo ships. We explain to you this innovation in shipping industry.
The development team Blue Ocean of Rolls-Royce has developed a prototype of its virtual reality office at Alesund in Norway. This prototype simulates a 360-degree view from the deck of a ship. Rolls-Royce, the manufacturer of engines and turbines, based in London, says that the captains on land can use the virtual reality office as a single control point center for hundreds of vessels without a crew.
"These are phantom ships are safer, cheaper and cleaner for the transportation industry, they would save $375 billion a year," said the company representative. They can be deployed in regions such as sea Baltic in the coming decade. However, the project faces still faces several obstacles. The unions representing a million seamen has opposed the project.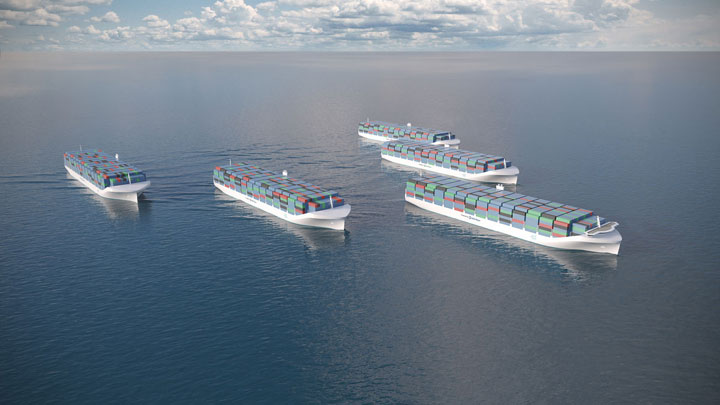 Even so, shipping companies, insurers, engineers, unions and regulators doubt that ships without crew are safer and profitable in the near future. Although the idea of automated ships was conceived several decades, it is only now that the company has started to work on it. The diagrams show the company ships loaded with containers at the front and rear, without the bridge structure where the crew lives. Replacing the bridge and other systems that support the crew, such as electricity, air conditioning, water and the waste water reduces the cost and increases the revenue, says Levander .
The ships would be 5% lighter before loading the cargo and burn 12-15% less fuel, he added. It also eliminates any risk to crew safety (accidents, storms, pirates …). The ultimate goal is to develop a remotely controlled ship which are also secure. These unmanned ships may well become a standard of tomorrow.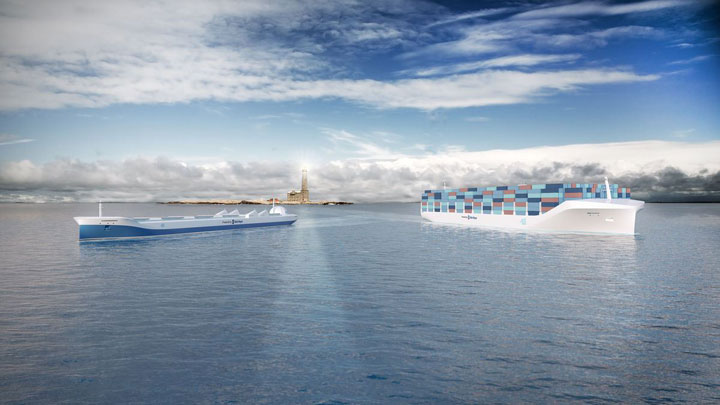 Years of research will be needed to see these freighters traveling the oceans. However, this project could well upset the shipping industry! Do you think that in the near future, the oceans will have many autonomous ships like this?