Audi Robotic Telepresence (ART) is the name given to the latest Audi Robot. The auto-maker wants to use the robot as an assistant to the automobile mechanics. The main task of the ART robot is to assist Audi technicians to identify failures and design flaws on the brand vehicles.
ART is shaped like a wheeled robotic station with the height of 1.20 meters. The Audi Technicians may use multiple onboard cameras, a microphone and loud speakers to remotely control the robot in workshops and garages.Thus, it can be used to assist a technician or train an apprentice or used in emergency situations.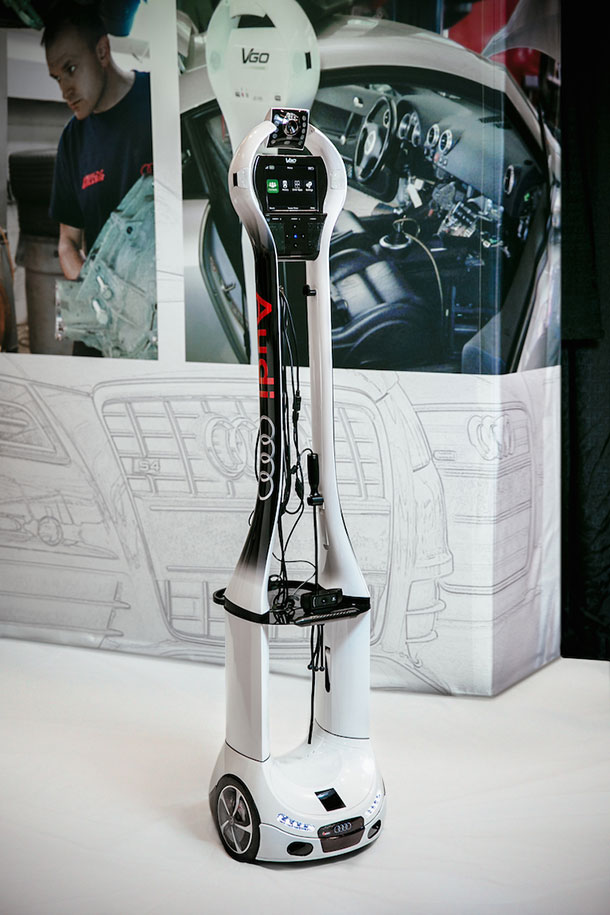 Among the many cameras present, there are those which are small enough to go into very narrow places and enabling off-site staff to get a complete view of the situation. The images are transmitted in real time via a simple Wifi connection.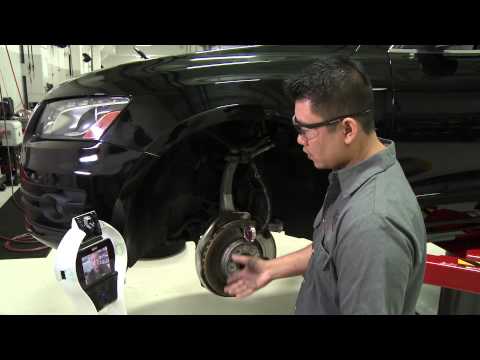 This robotic television assistant is first deployed in eighteen service stations in the United States and enables the technicians having problem in the fault rectification to seek help from Audi experts. Who can use the robot to remotely intervene and resolve the fault. Audi wants to quickly increase the number of such service stations to one hundred.
The ART system was developed by the joint collaboration of Audi technical support and VGo Communications company, which has developed a telepresence robot for health, education as well as other sectors.