The amazing water gun has capability to store water up to 10 liters and fire it up to 40 feet. The cost of making one such gun is $2150. The gun has been made from daily use components. We give you more details about this invention.
An engineer in London has made the world's most sophisticated water gun that can hold 10 liters of water. Alex Begrave, 27, is from Streatham Hill who has designed this marvelous water gun. It took him 50 hours of hard work invent the first Gatling-Style machine. The interesting fact is that he used daily life parts to manufacture this water gun. The water gun has a range of 40 meters which is quite impressive and costs only $2150. All the parts are joined together to make the gun work efficiently.
The rotation of mechanism of the gun is made possible via windscreen wiper while the pump is made using the walking pole. The windscreen wiper is easy to handle, high power and can be bought on cheap second-hand price. A silicon rubber Sugru is used to fit 55 different parts of the gun together. The young engineer first learnt the working principle of the Gatling gun and then joined the parts together. Pipes used in the pistol are standard plumbing pipes easily available in the local market.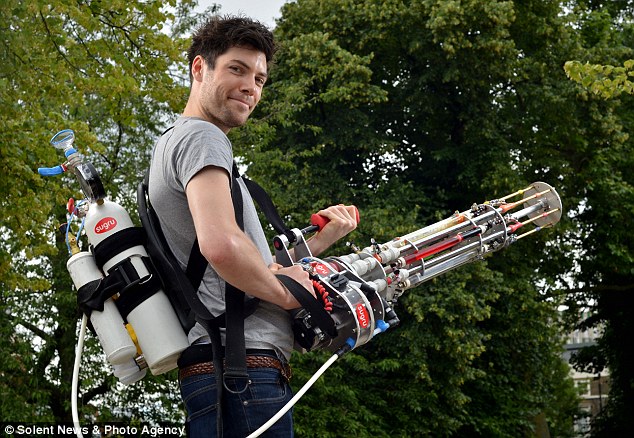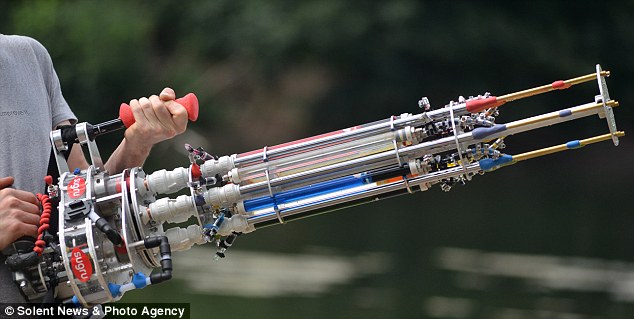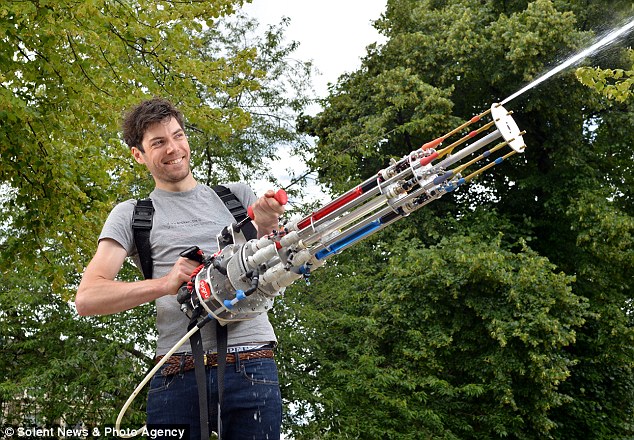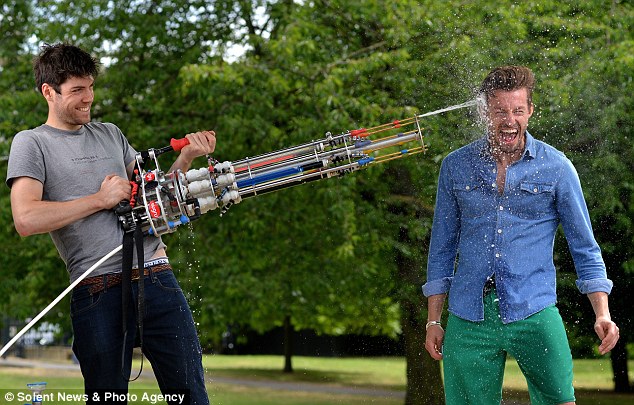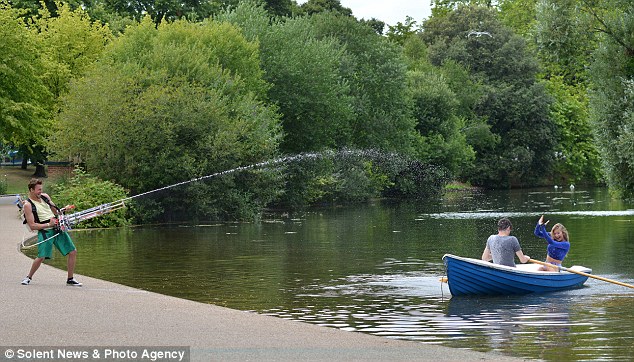 The engineer used laser cutting to make the custom pistons, valves and injectors which are held together with Sugru. This Gatling motion design allows using colored water jets. The secret of long range fire lies in the carbon dioxide welding canisters which exert pressure onto the fire extinguishers to shoot water at long distance. Food dye colors are used in different barrels which gives different colours to water jets. When a Sugru production assistant tested the gun, he got too much impressed by the invention. He says it is like a dream come true. The impressive gun has six barrels to fire water jets of different colours. The amazing water gun is really awesome to use and quite interesting invention by the young engineer.