Technical marvels related to 3D printing continue to amaze us. A team of researchers who are both architects and computer programmers have been able to make a sculpture entirely using 3D printing. Quickly discover the most complex architectural artwork in the world, realized using this new technology!
The sculpture, called "Digital Grotesque",   was designed using the 3D printing technology and a clever software developed by two architect-programmer persons, Michael Hansmeyer and Benjamin Dillenburger. With its height of 3.2 meters and a surface of around 16 square meters, the resulting artwork is a kind of surreal creation.
A very complex algorithm allowed these Swiss-based architects to create a fascinating artwork. "The algorithms are deterministic because they do not include the random components, but the result is not necessarily predictable. So, they have the power to surprise", the author's explain.  In total, the development of the algorithm took one complete year. Afterwards, it took  about one month to print all the parts of the sculpture. Finally, after a day of painting, the sculpture was ready.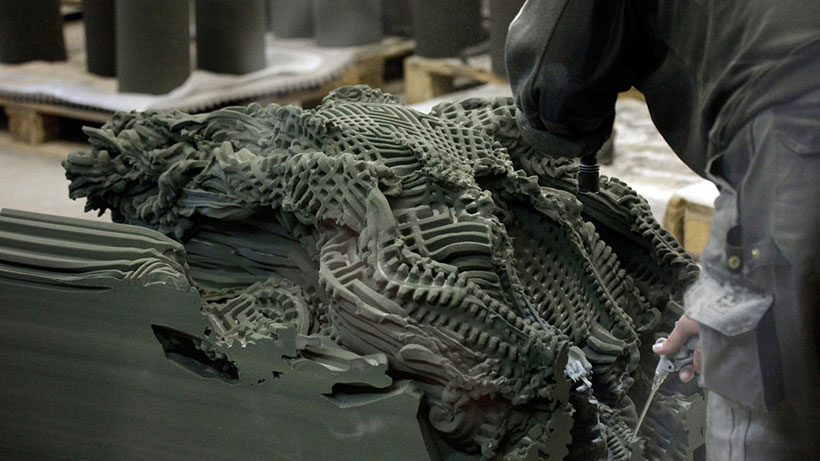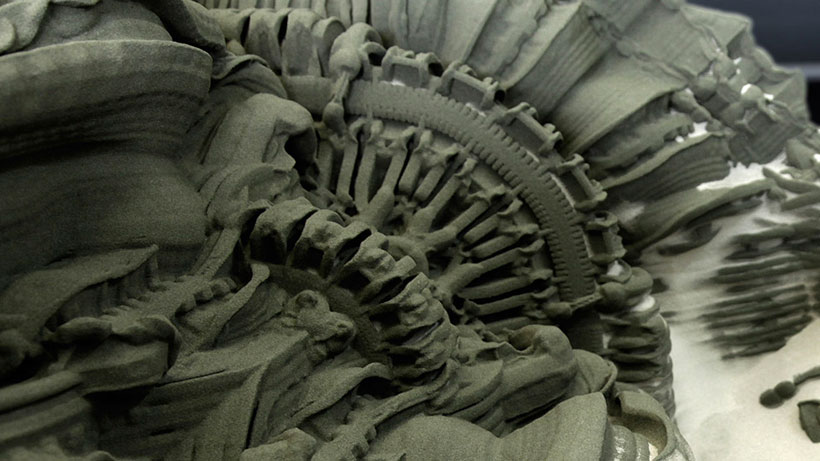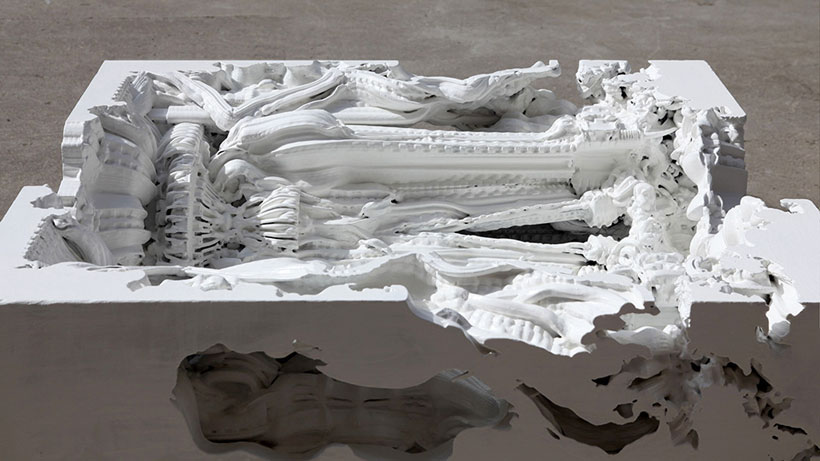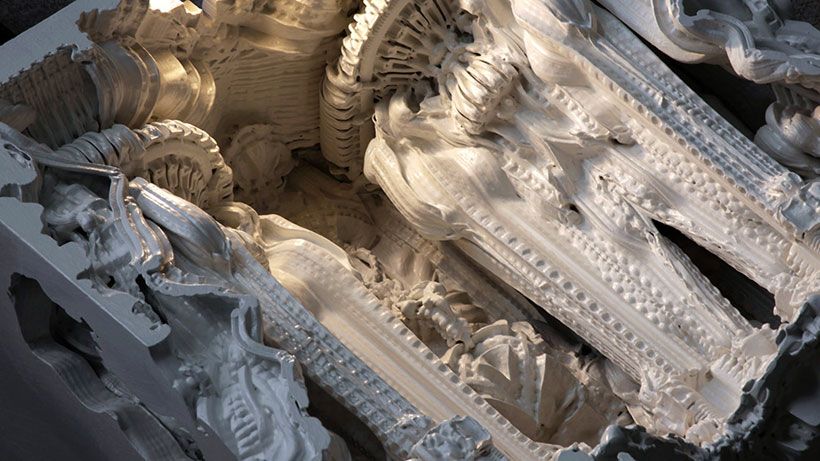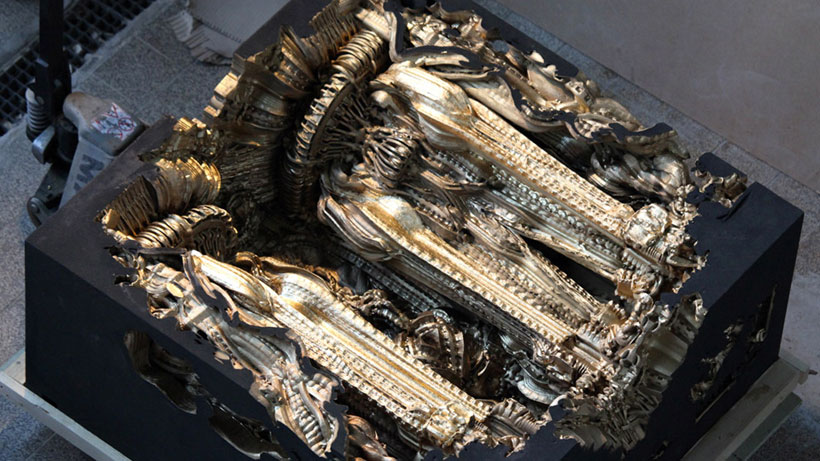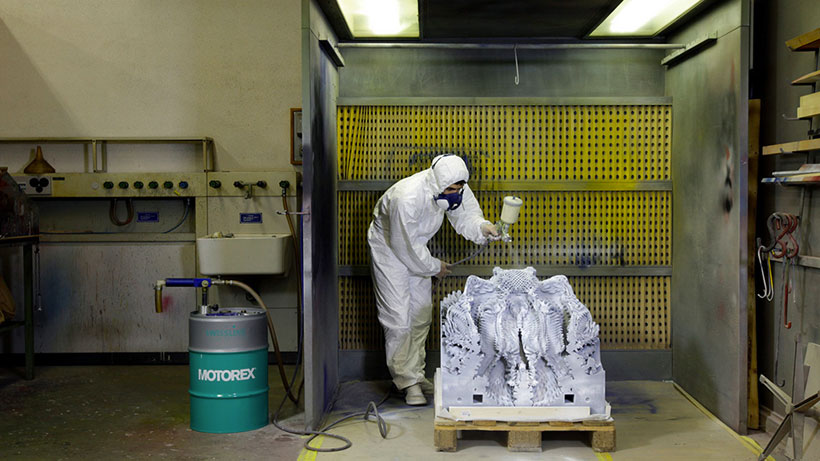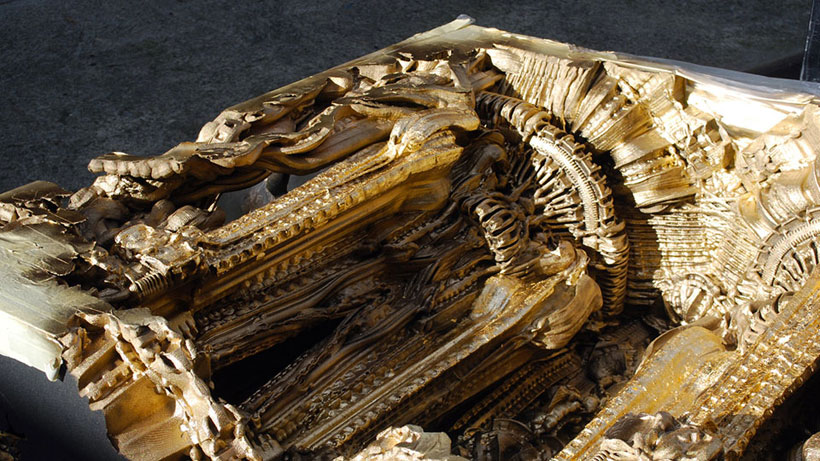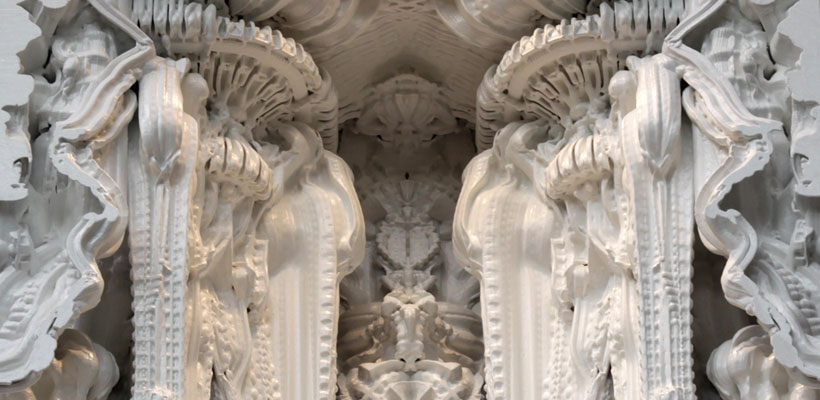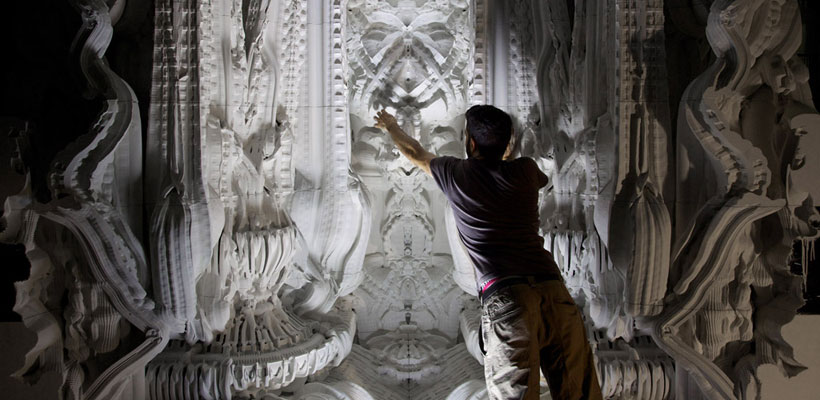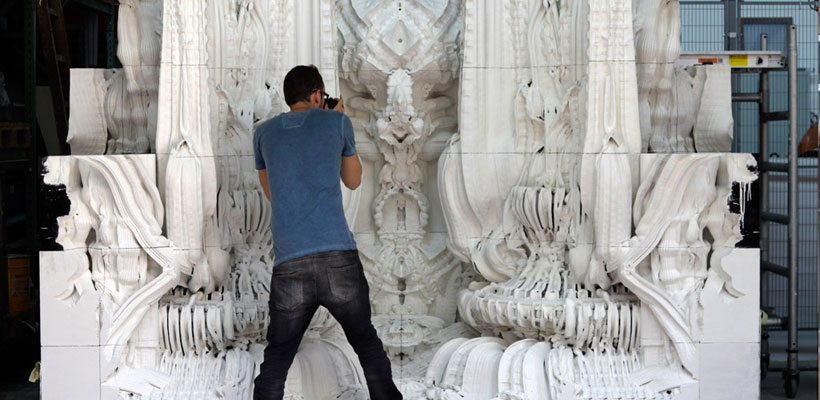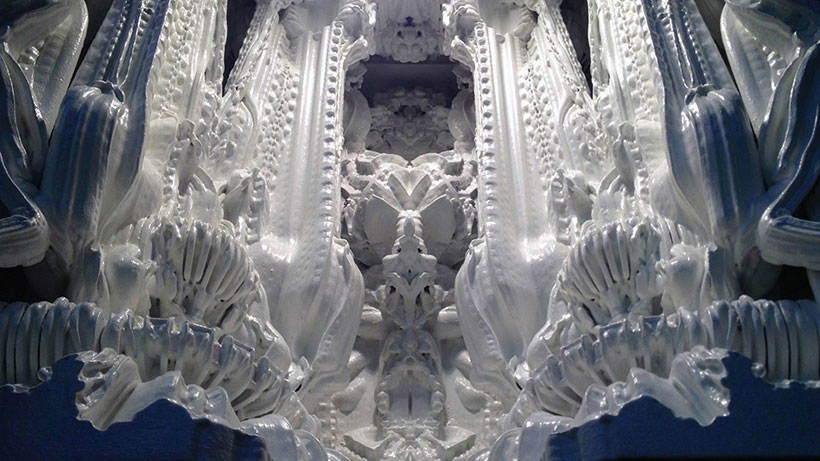 It's really amazing to discover the new architectural designs made using 3D printing. This technology will enable artists to advance further in their work and do things they would never have imagined nowadays. Do you imagine designing and building your home using 3D printing technology in the near future? If you liked this post may be you would also like A Sea Hawk Is Able To Use His Beak Again Because Of 3D Printer.