If your hiring team needs hiring and recruiting tech to streamline the candidate management process, an applicant tracking system (ATS) is a must-have. Companies with heavy recruiting needs rely on ATS. From screening candidates to completing new hire documents, applicant tracking systems get the job done more efficiently.
But what are applicant tracking systems exactly? Also known as a talent management system, ATS can keep your candidate pool full. And it is more than just tech to post jobs free, or schedule interviews with potential candidates. ATS delivers a number of benefits.
Let's take a closer look at ATS tech, and how it is reshaping hiring and recruiting for companies like yours.
How Do Applicant Tracking Systems Work?
When job seekers apply to your company, they serve up their resume, cover letter, professional background, contact information, and more. The candidate information is uploaded into a database and moved through the system as candidates go through different stages of the hiring process.
An applicant tracking system streamlines the entire process, letting your hiring team quickly review applicants, send automated messages, deliver online tests, schedule interviews, and the list goes on. ATS essentially covers every step.
Once you have a new hire, the applicant's information is pushed to human resource teams via ATS to onboard and set up payroll. Applicant tracking systems are end-to-end hiring solutions.
Tracking The Hiring Process With ATS
Tracking is essential when it comes to the hiring process. When you have ATS implemented in the hiring and recruiting process, your hiring team can easily track where candidates found the job. This could be via a LinkedIn job posting, an online job board, or directly through the website.
Why is this important? You could save a lot of money, especially if you're hiring a lot, since posting on job sites can be expensive. Hiring managers can stop wasting money on sites that don't net quality candidates while doubling down on sites that work.
This is just one benefit of using ATS. Let's look at a few more benefits your company can leverage for hiring and recruiting with applicant tracking systems.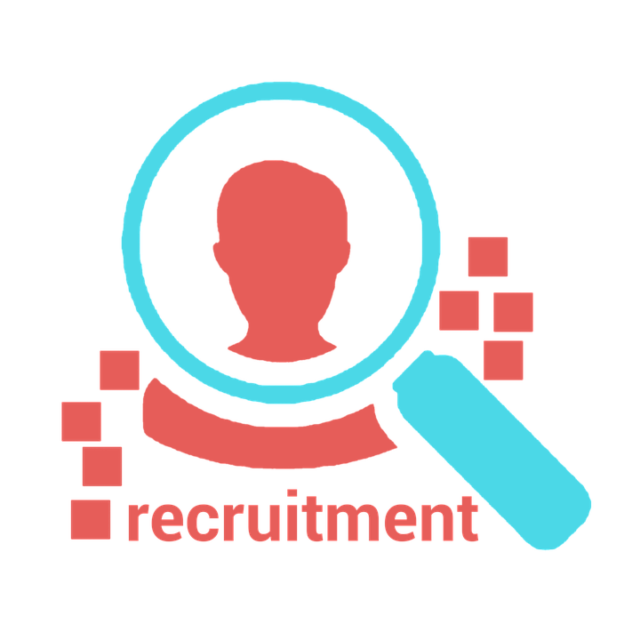 5 Benefits Of Applicant Tracking Systems
1. Administrative Tasks Are Simplified
Applicant tracking systems let you simplify, and even speed up, recruitment and candidate management processes. This can save your hiring team a ton of time. Instead of manually posting jobs, scheduling interviews, sending follow up emails, and more, ATS handles it once set up.
2. Improves New Hire Quality
ATS also helps with new hire quality. This is an important benefit for any company, since hiring and onboarding costs can add up quickly. You want to definitely hire a candidate that can do the job and has retention value. ATS has automated matching of candidates that lets hiring managers identify the best candidates for the job quickly. And since time is freed up, you can engage with the best candidates more often to really vet them.
3. Your Company's Recruitment Cycle Is Streamlined
The overall recruitment cycle will be faster when using applicant tracking systems. This is because all candidates are organized in a single platform, giving you and your hiring team a clear overview. There are also automated processes that you and your team can utilize, allowing you to move qualified candidates through the recruitment cycle faster than ever before.
4. ATS Increases Brand Quality
You will not only be getting quality candidates using ATS. Your company will also be increasing brand quality, showcasing the professionalism of your company via an expert hiring process. This is important, because job seekers can get very frustrated by slow and clunky hiring and recruitment processes.
5. Boost CV Screening Efficiency
It can definitely be overwhelming to screen hundreds of CVs after posting a job opportunity online. No to mention the need to screen CVs across multiple platforms. An applicant tracking system can boost CV screening efficiency. For instance, automated initial screening utilizes algorithms to find the best, most qualified candidates for you to manually screen. Essentially, ATS takes out the first step of the recruitment process.
In Conclusion . . .
Are you ready to streamline your recruitment and hiring processes? Applicant tracking systems are tech that can help. The above benefits are pretty enticing for any company that needs to make recruitment management a top priority. And ATS can be helpful for any industry.
It is important to take a hard look at your hiring process in order to identify areas ATS can help make more effective and efficient. This can assist you and your hiring team in choosing the right ATS for your company's needs.