Sometimes the artists find a way to manifests their artworks in a very unusual way. This artist shows us a collection of pocket watches that have been converted to amazing mechanical sculptures.
Susan Beatrice, is an American Artist residing in the State of New Jersey. She designed these mechanical watch sculptures, showing her mastery of art at such a small scale. She makes her creations while keeping the ecology of the planet in her mind as she recycles old and obsolete objects to make artworks in perfect harmony with the preservation of the planet.
If you are interested in the work of Susan Beatrice , you can visit her blog page and Facebook to find all of his works. Finally, note that it is possible to buy some of her creations from the e-mail address:  AllNaturalArts@aol.com . International delivery and payment by Paypal are accepted!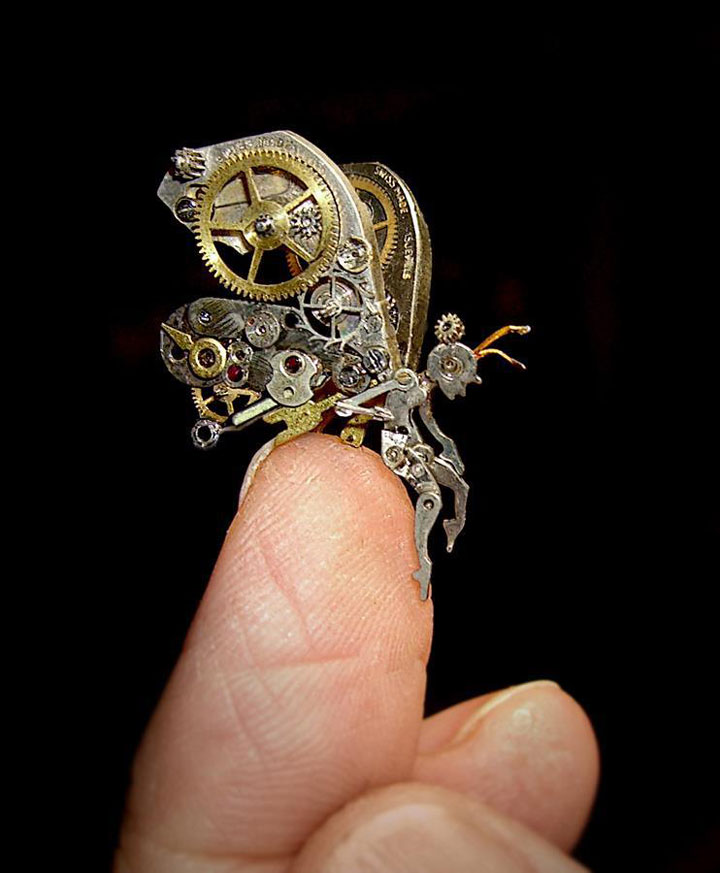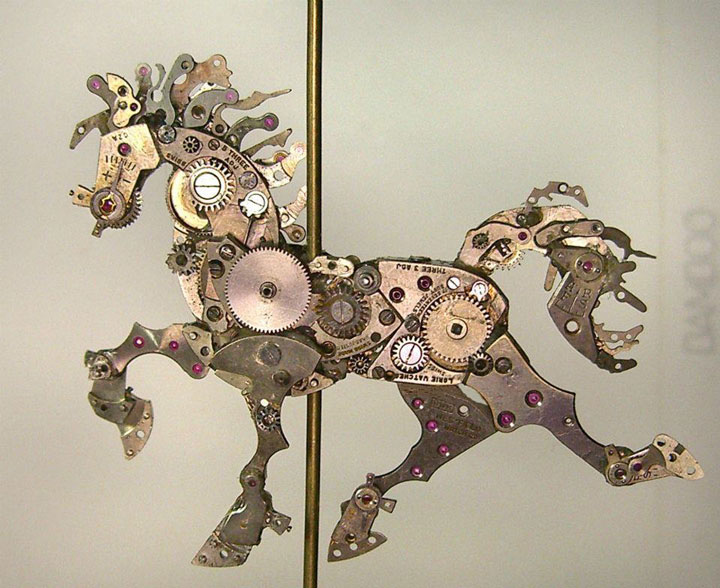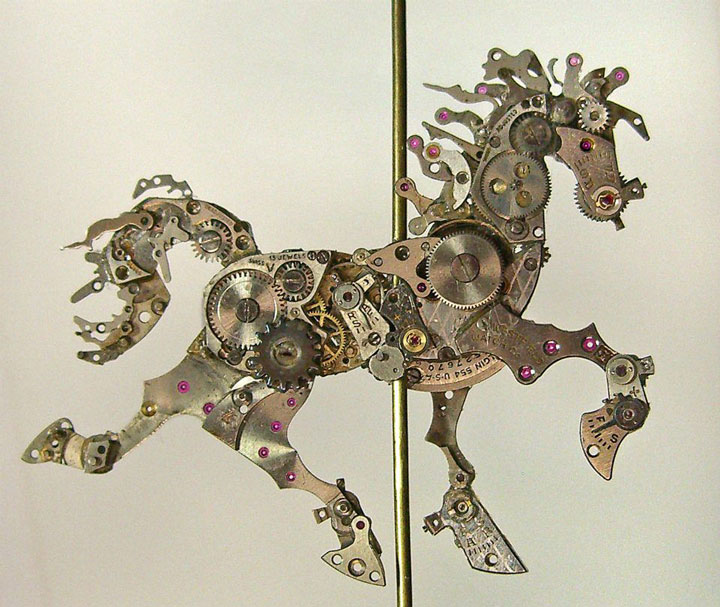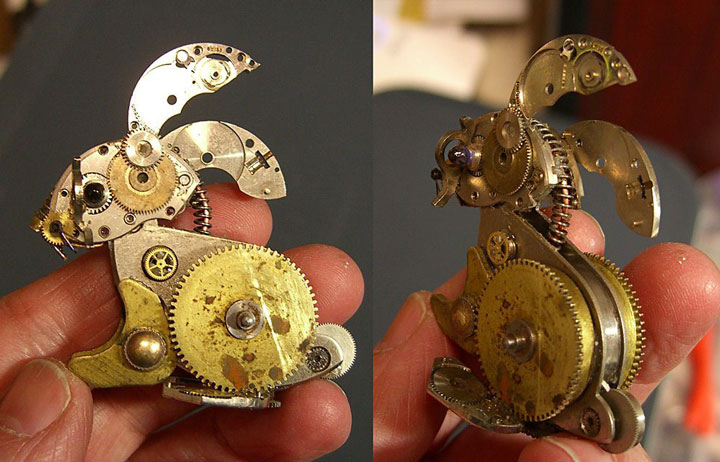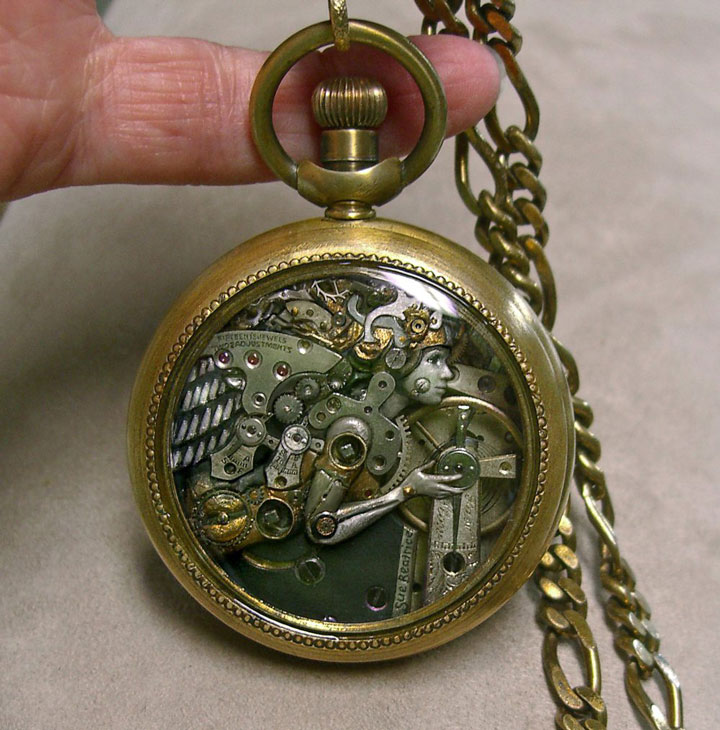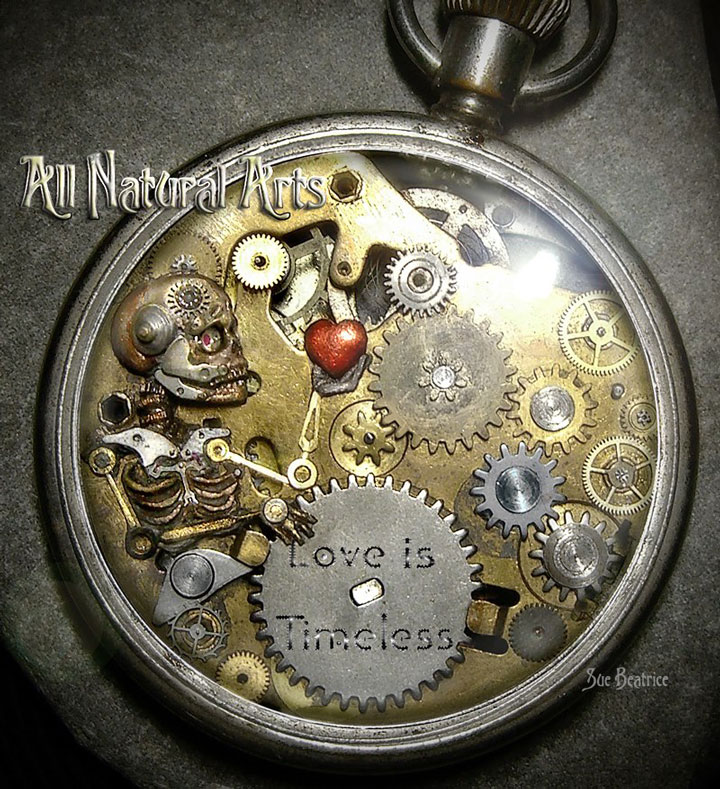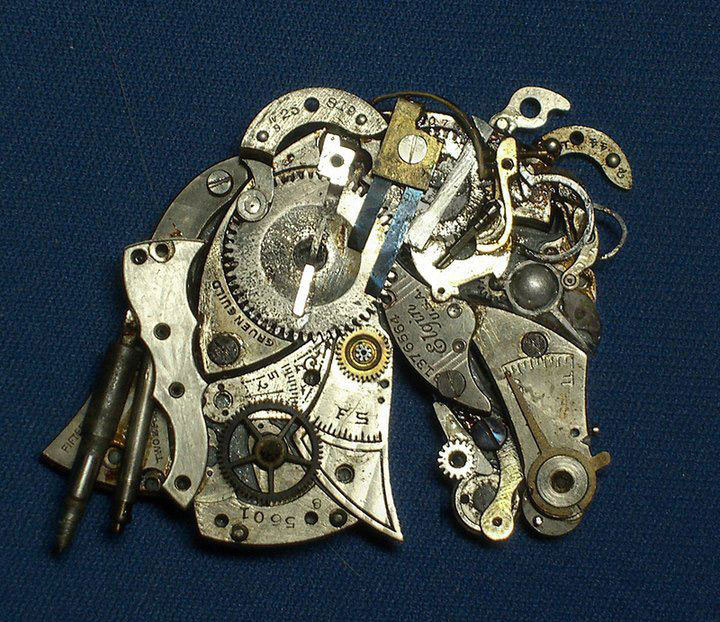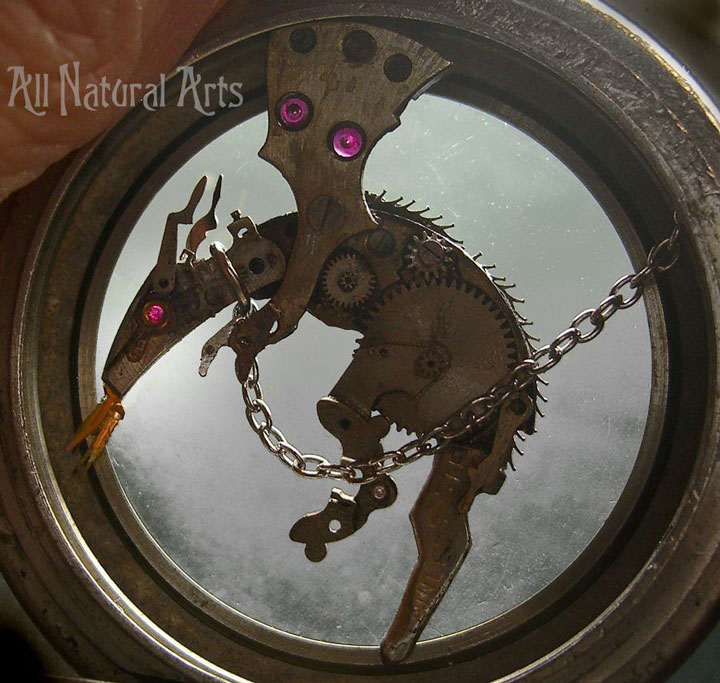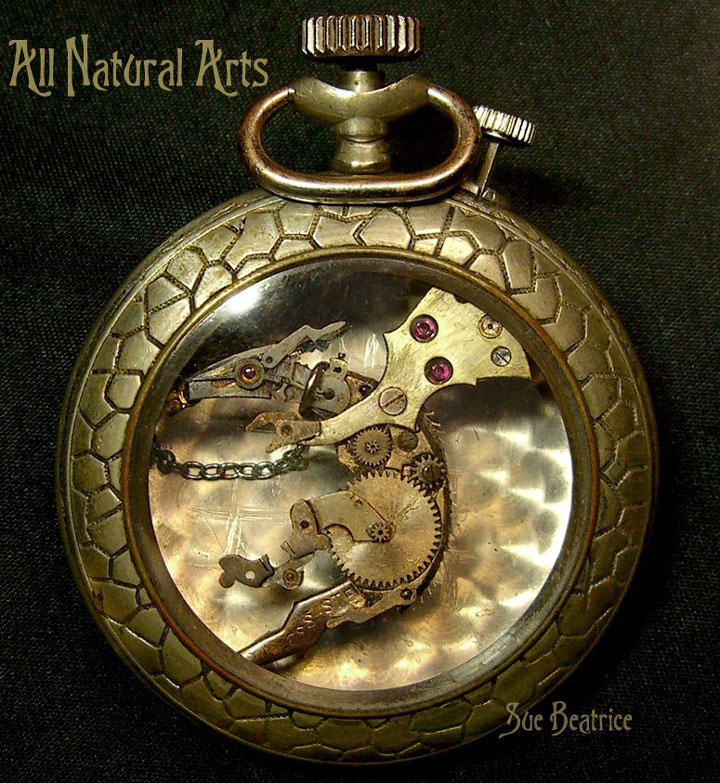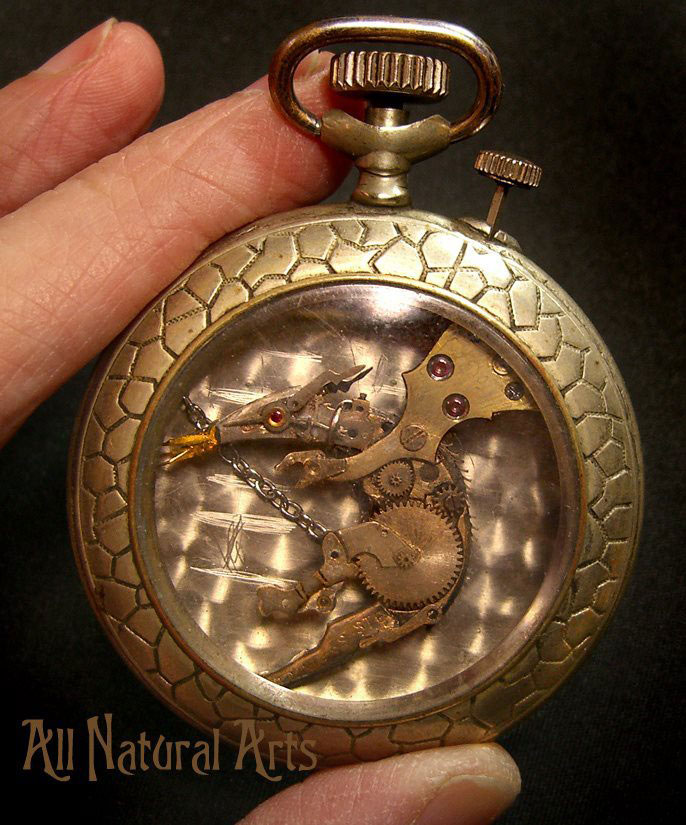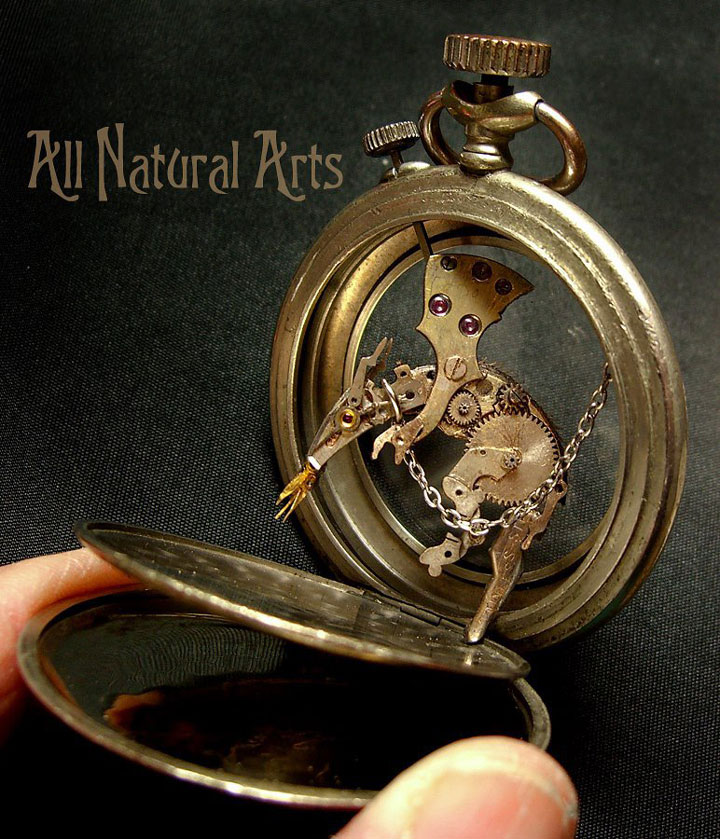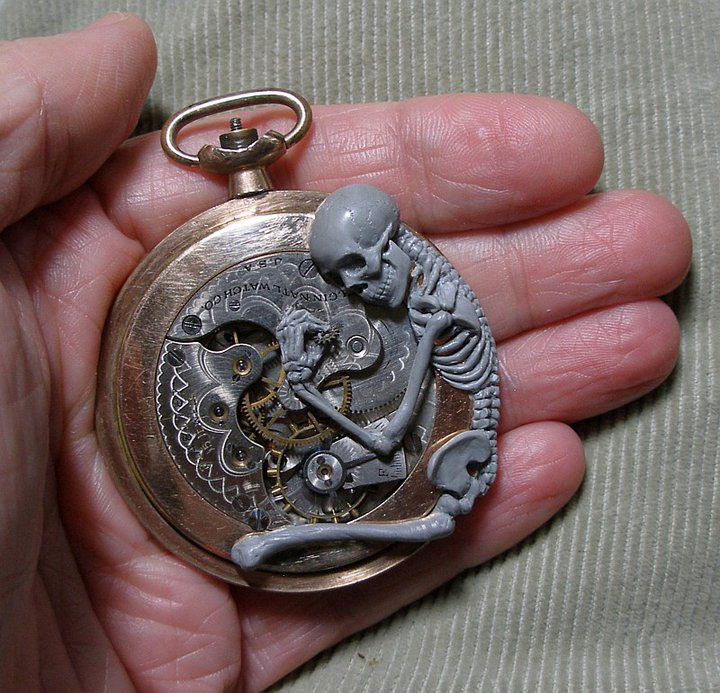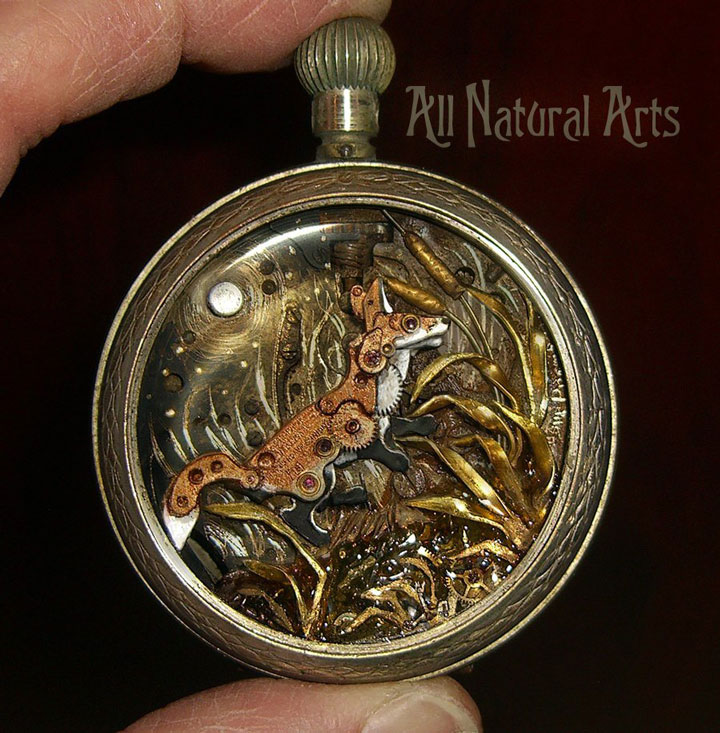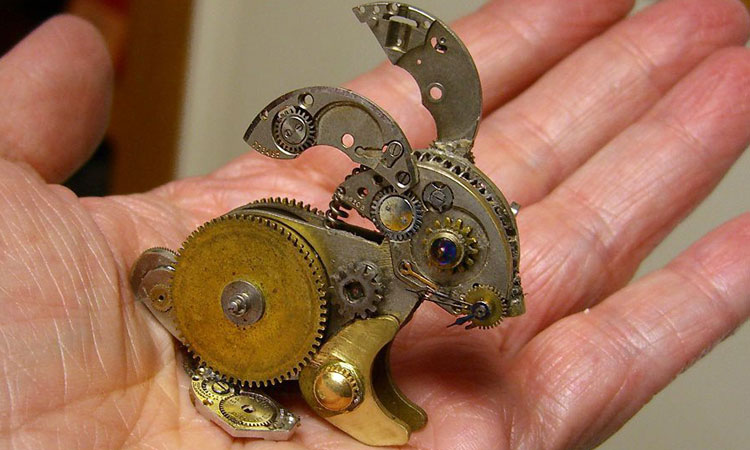 It's crazy to design at this level and with so many small details: the artist is really meticulous in her work. We think it's great fun to reuse these old watches and give them a second life. What do you think of the idea of ​​recycling obsolete objects into works of art? If you liked this article you may also like When Your Old Watches Become Mechanical Insects.