Have a closer look. These beautiful sculptures that reproduce the human postures so well made entirely from dices. Discover the breathtaking work of the artist.
This series of realistic human sculptures is the fruit of the long hard work of Korean artist Kim Hyun . With great concentration and a particular attention to the detail in his work, the artist was able to bind dice together on plaster models to make at least, to say, an impressive sculptures. The statue " Dice Cast Dice Cast " is currently exhibited in Bongsan Art Center in the Korean capital.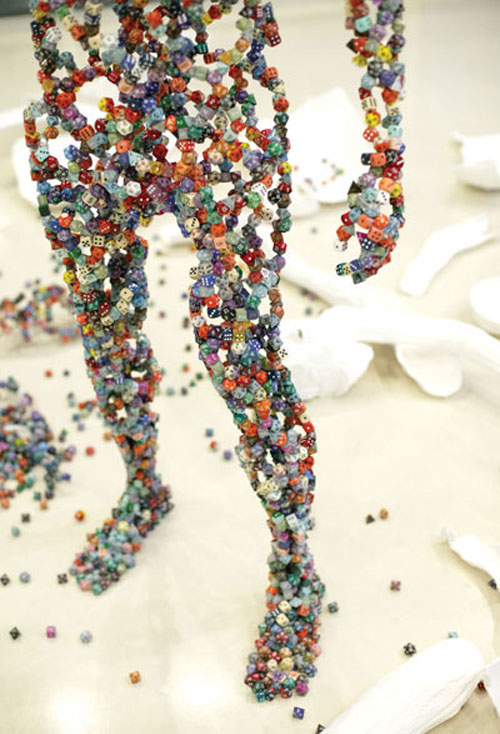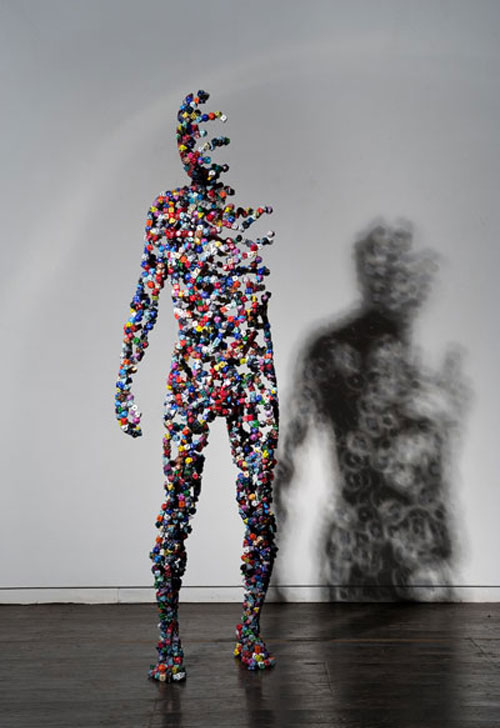 What do you frankly think about this typed of artwork?