An English gardener had the crazy idea to grow a giant dragon in his garden by trimming hedge! We make you discover his artwork that may well leave you breathless.
John Brooker is a 75 years old English gardener living in Norfolk, UK.  He has a hedge in his garden like no other. Indeed, it is nothing but a 30 meters long dragon! This creature has six legs, wings and carefully sharpened teeth and many other fine details of a real dragon. The sculpture is really breathtaking!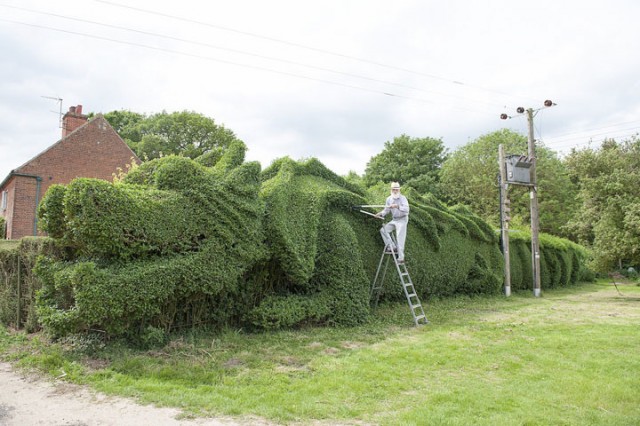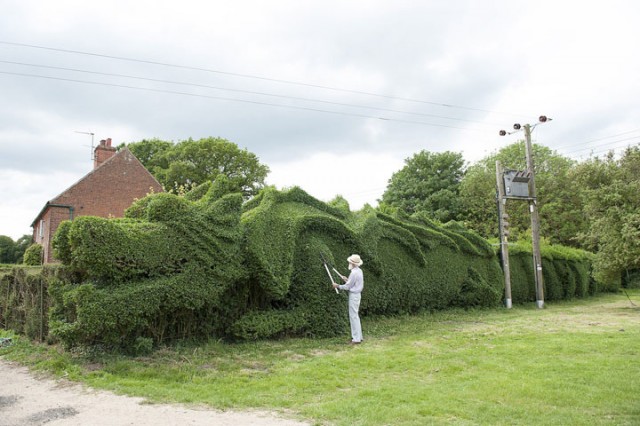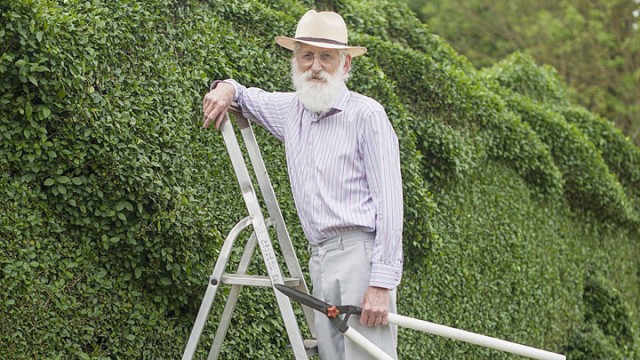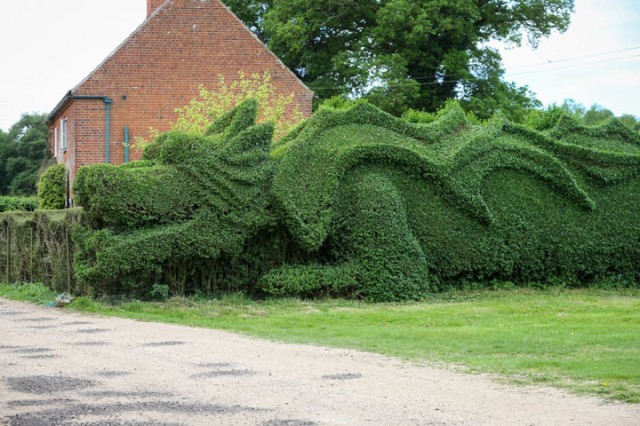 These photographs are taken by Damian McFadden
Wow! These images were amazed us! You can not imagine the number of hours that the gardener must have spent every day pampering his hedge. In any case, we take our hats off to him. If you want to see more, please read Discover The Amazing Plant Sculptures Installed In Montreal Gardens! Would you like to see more fantastic creatures that beautify gardens?