Earlier we had an article on how an artist reveals the dissected anatomy models of modern pop culture icons. This time an Austrian artist demonstrates his passion for human and animal anatomy through incredible large-scale murals. Perhaps, his works will help to restore the negative image of the urban graffiti. .
Nychos is an Austrian street artist and draws inspiration from his childhood paintings. He explains that his passion for anatomy is related to his family's past: "  My father and grandfather were traditional Austrian hunters, so I think this is where I get most of my interest in anatomy. For the first time I saw dissected doe, it inspired me tremendously. […] I think seeing so many intestines and guts allowed me to discover something that I could use and diversify in my works again and again "
This artist combines cartoon illustrations with anatomical details to make huge, but sometimes disturbing murals. Nychos is also a member of The Weird Crew , an association founded in 2011 and is responsible for the creation of the artistic collection Rabbit Eye Movement .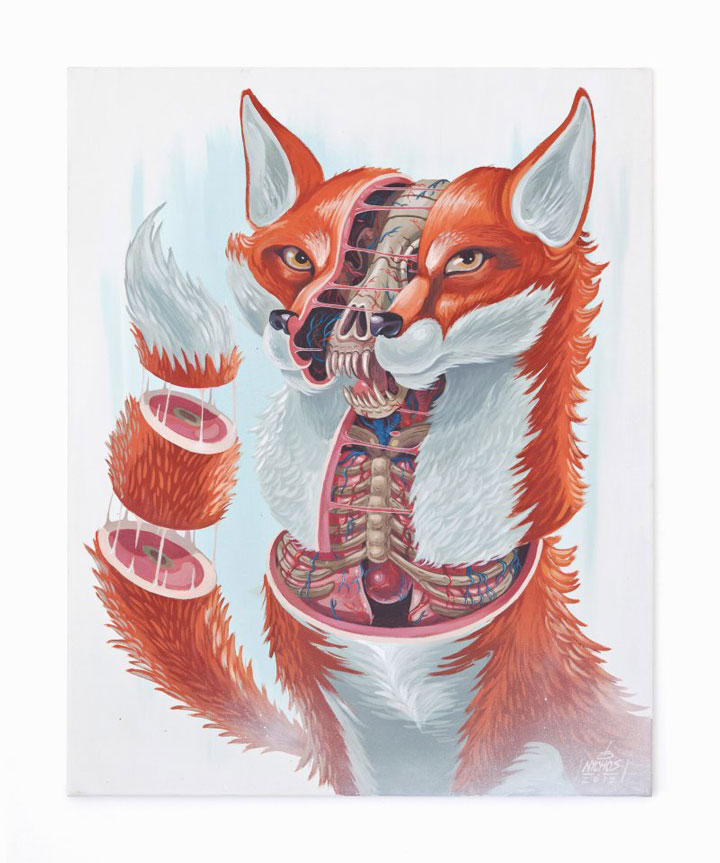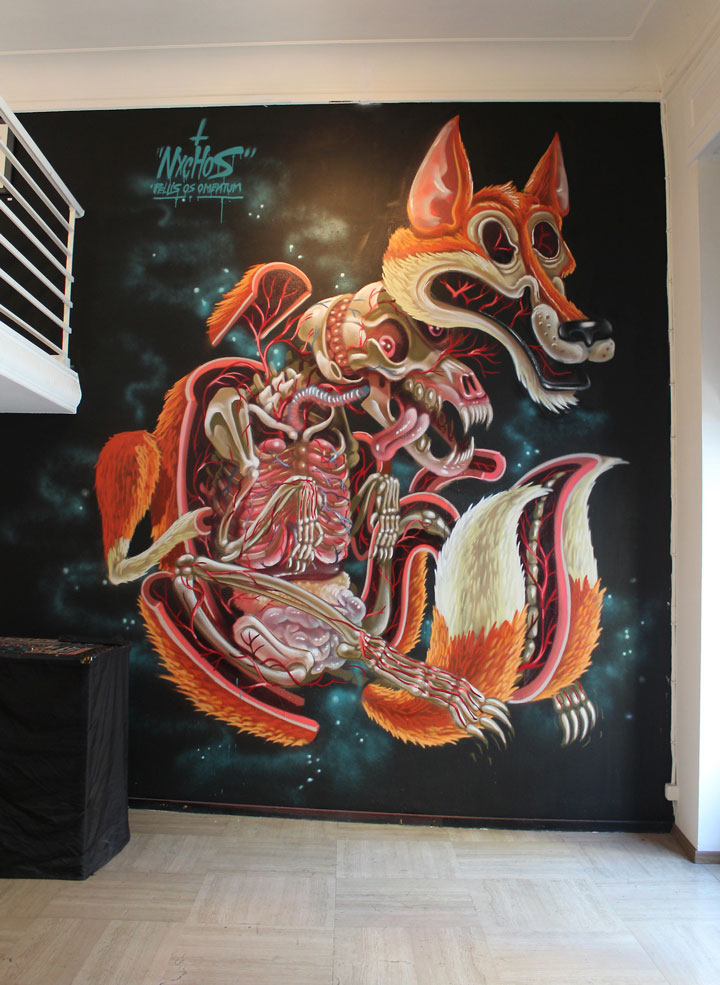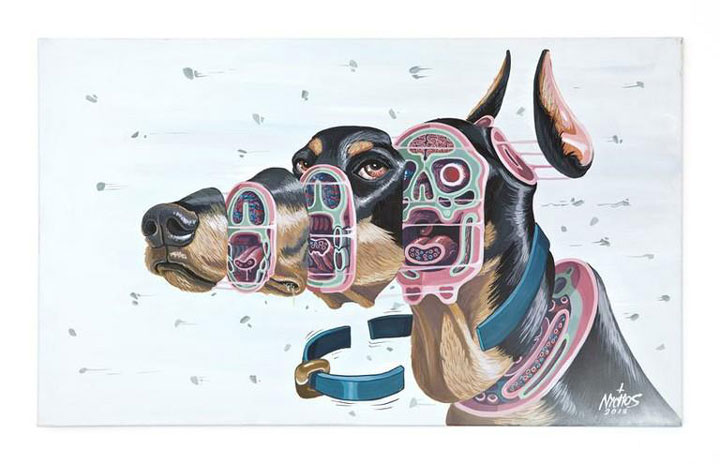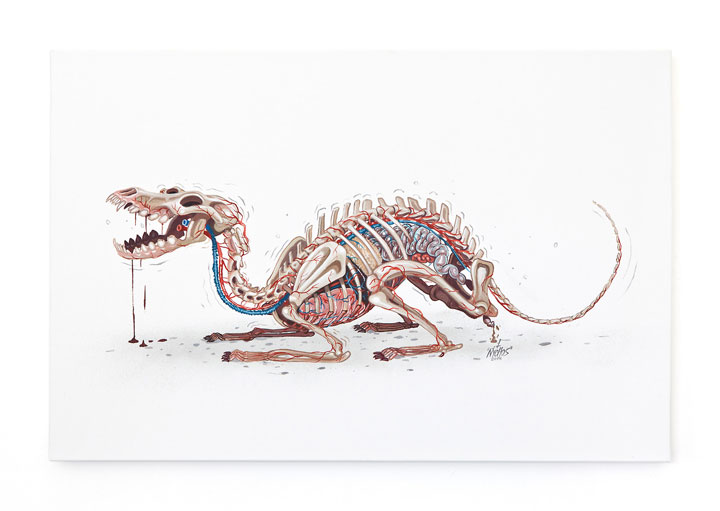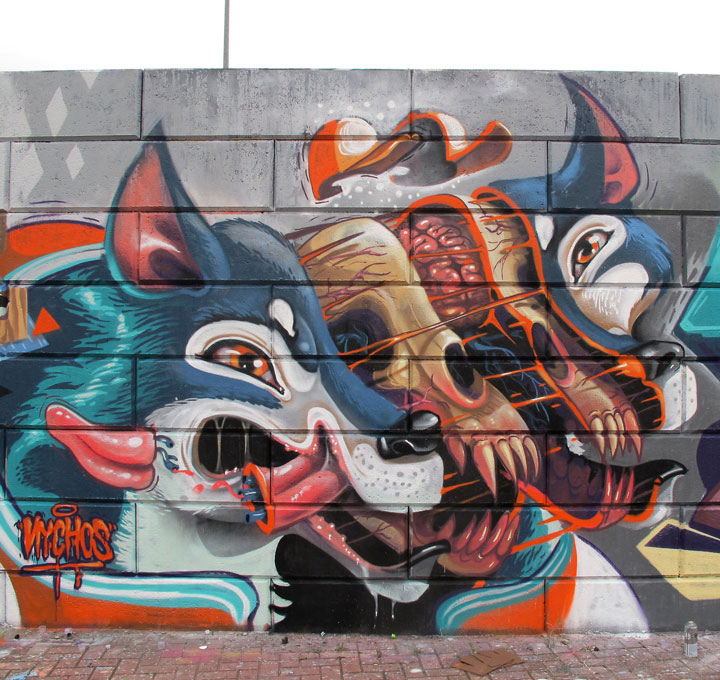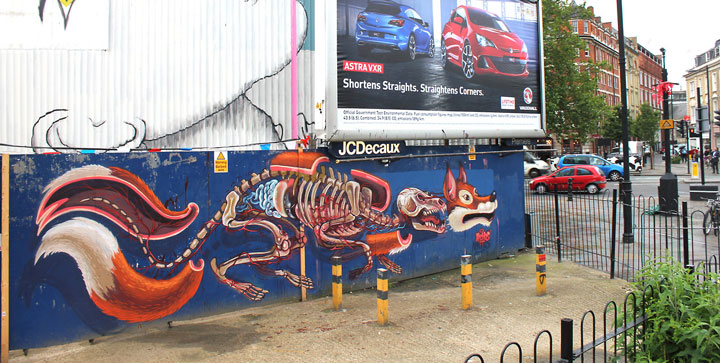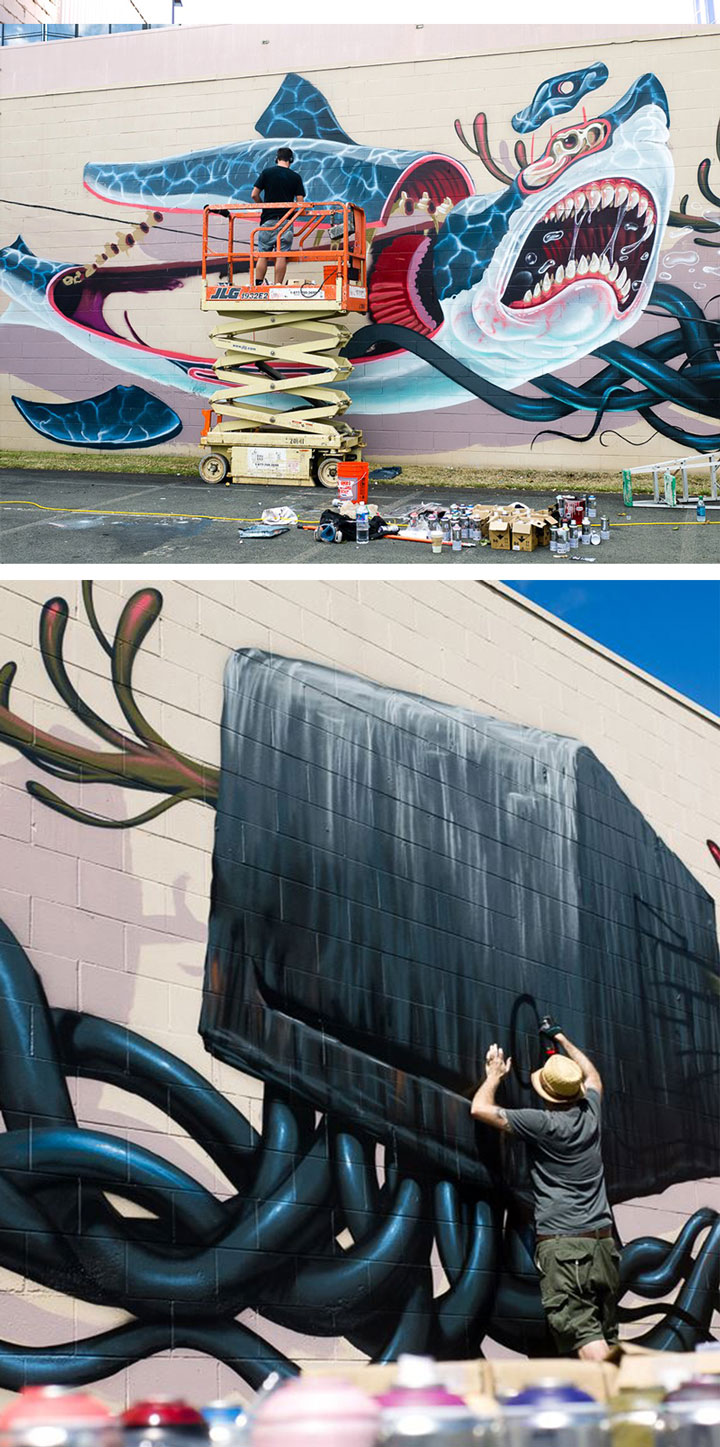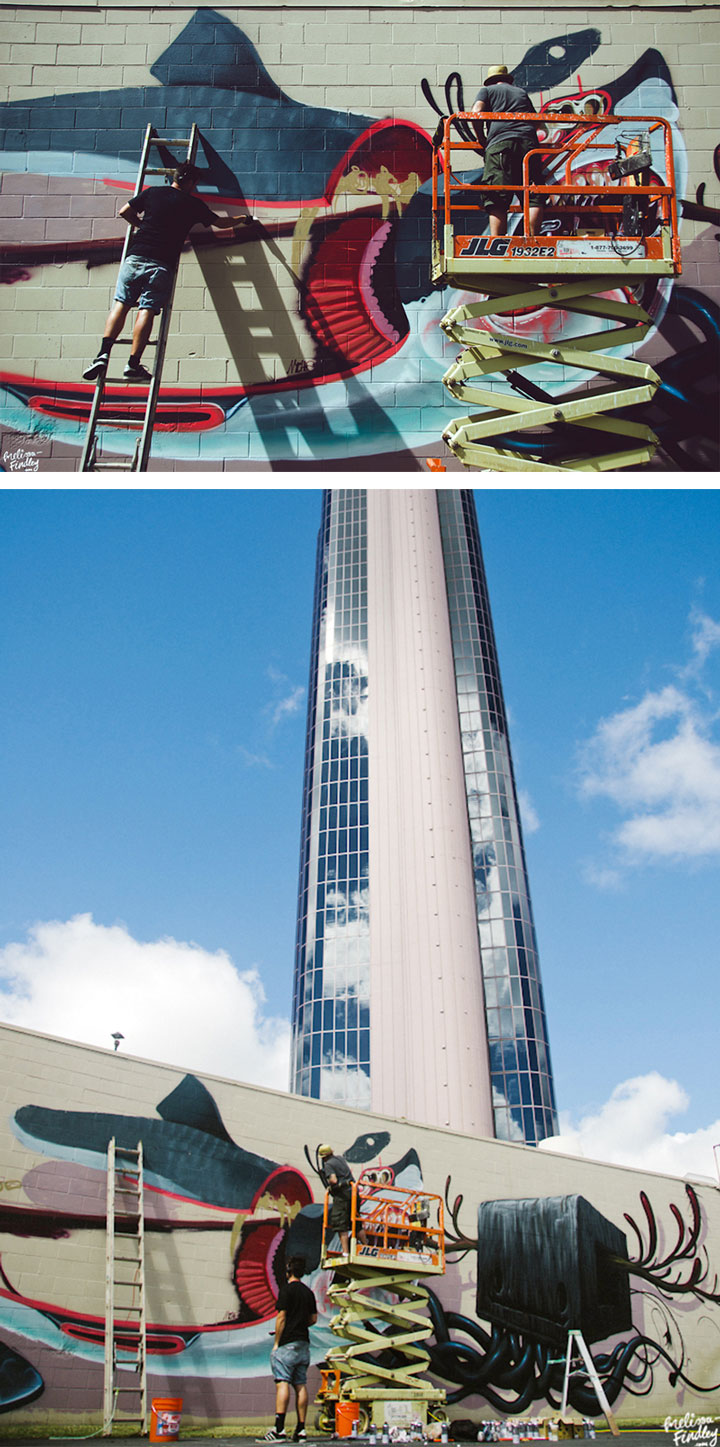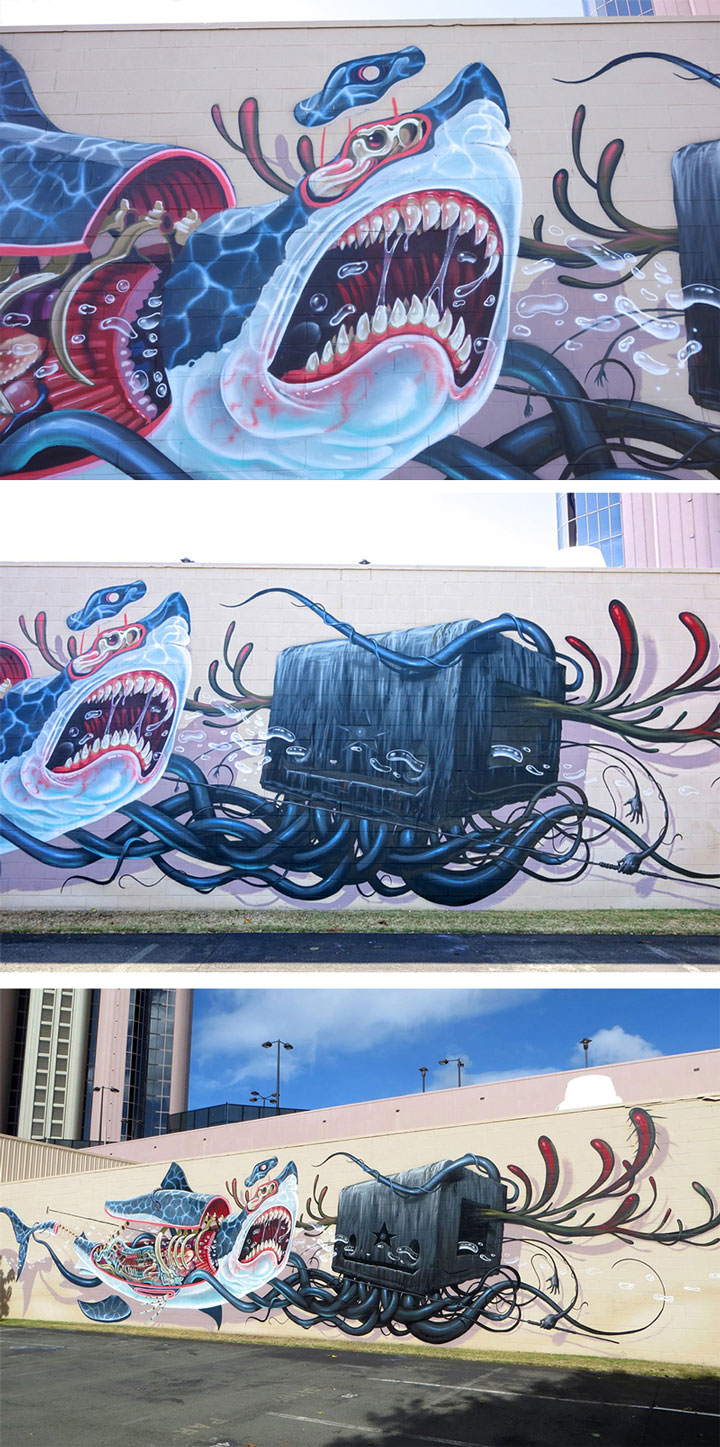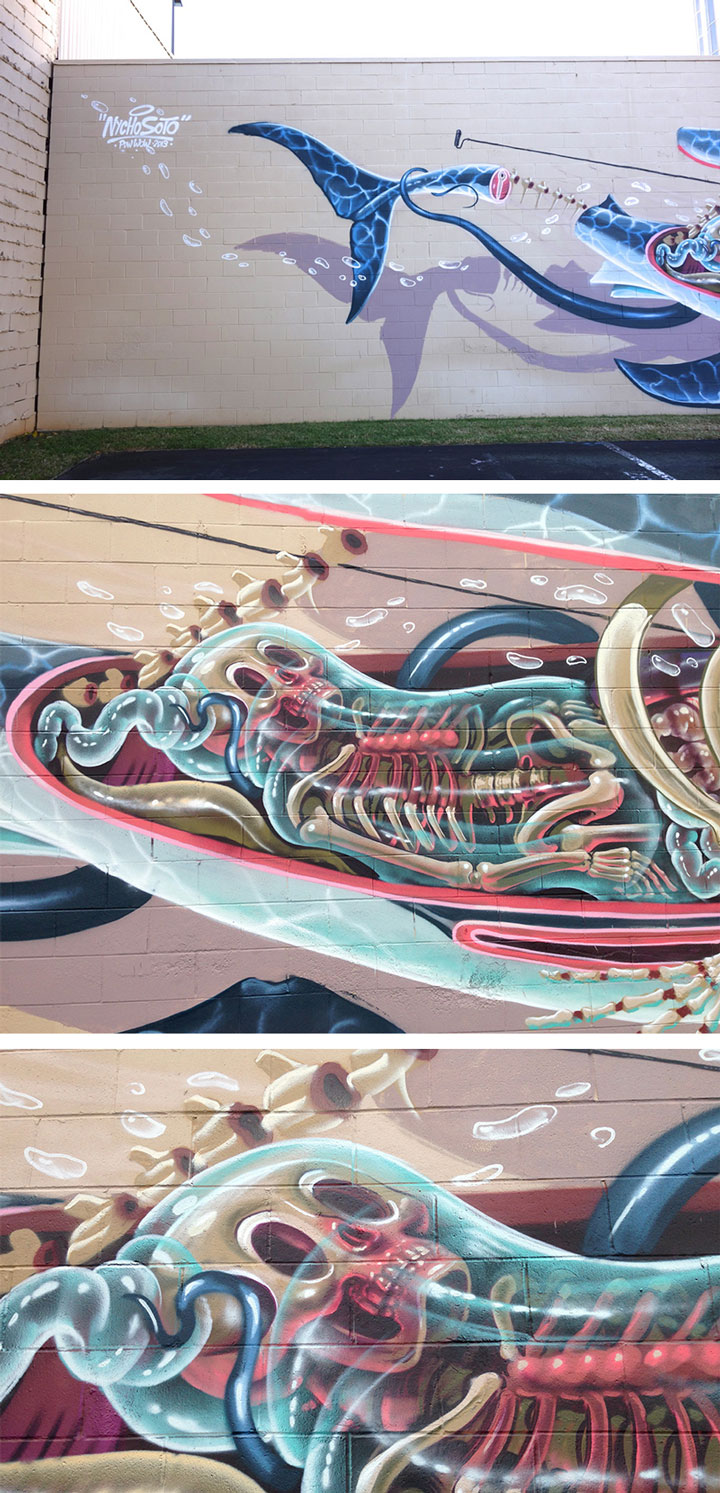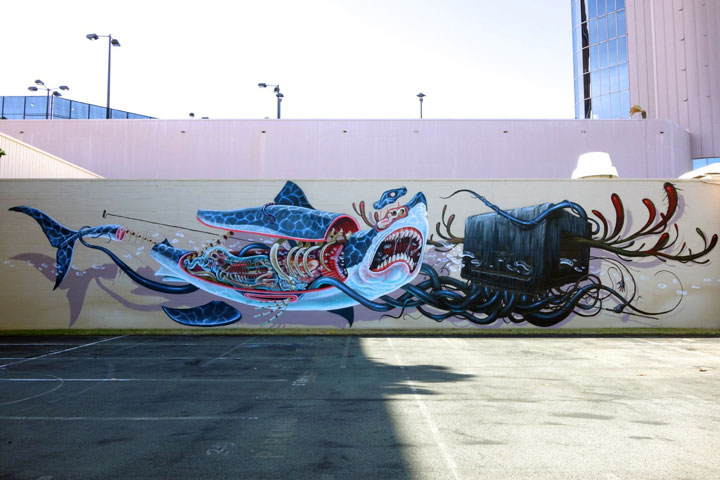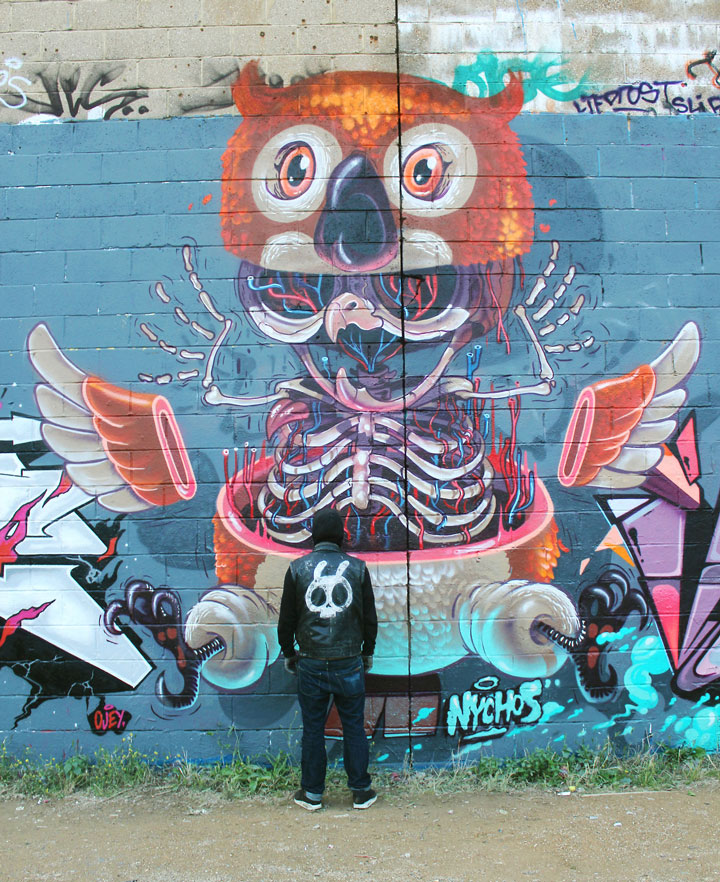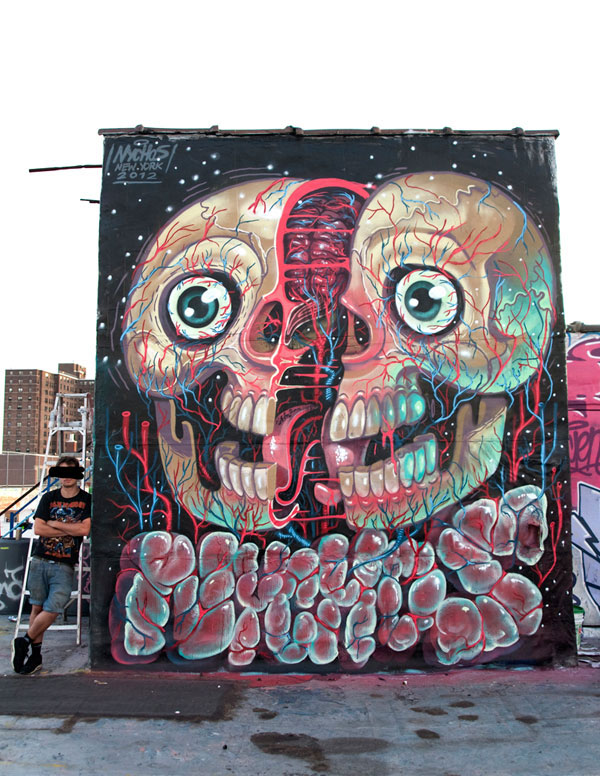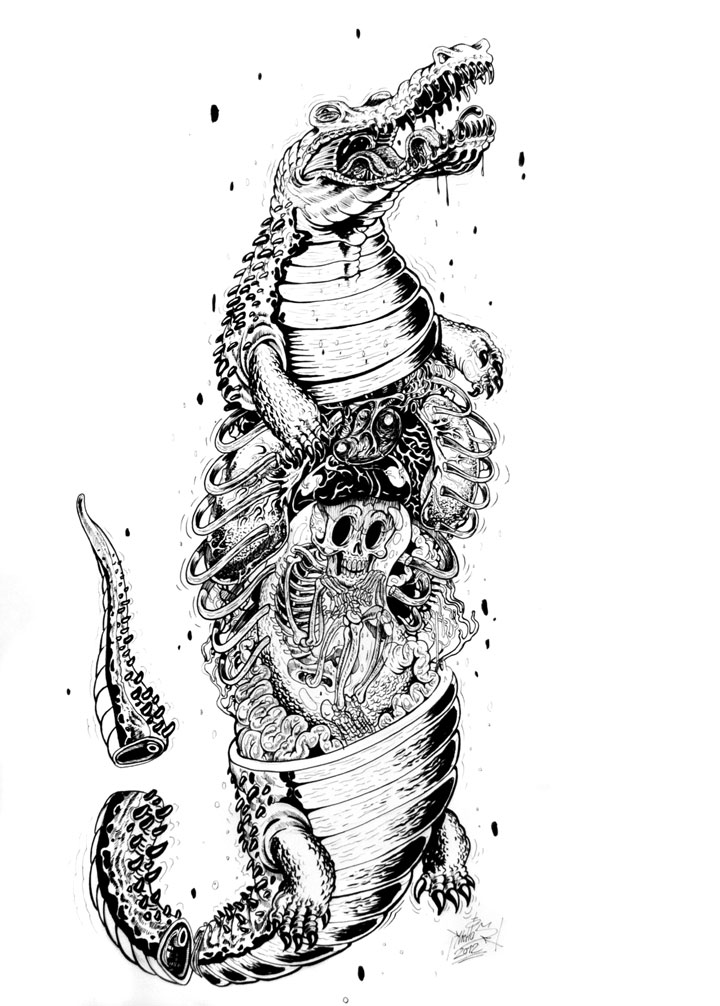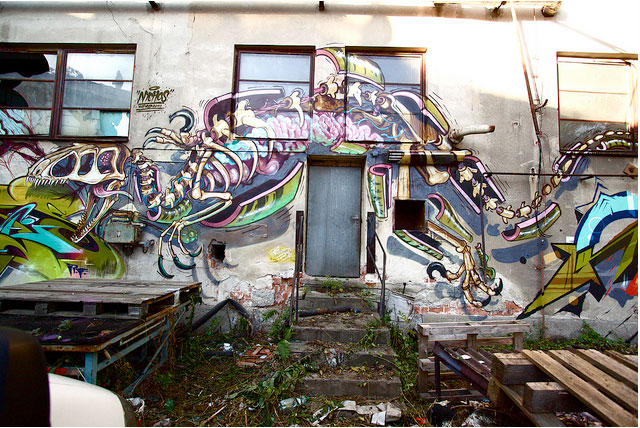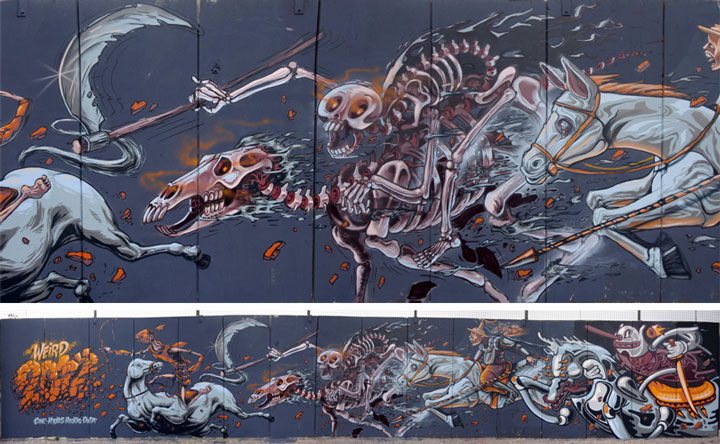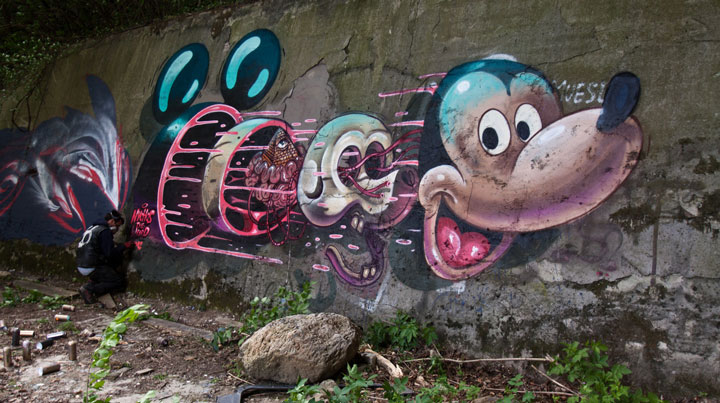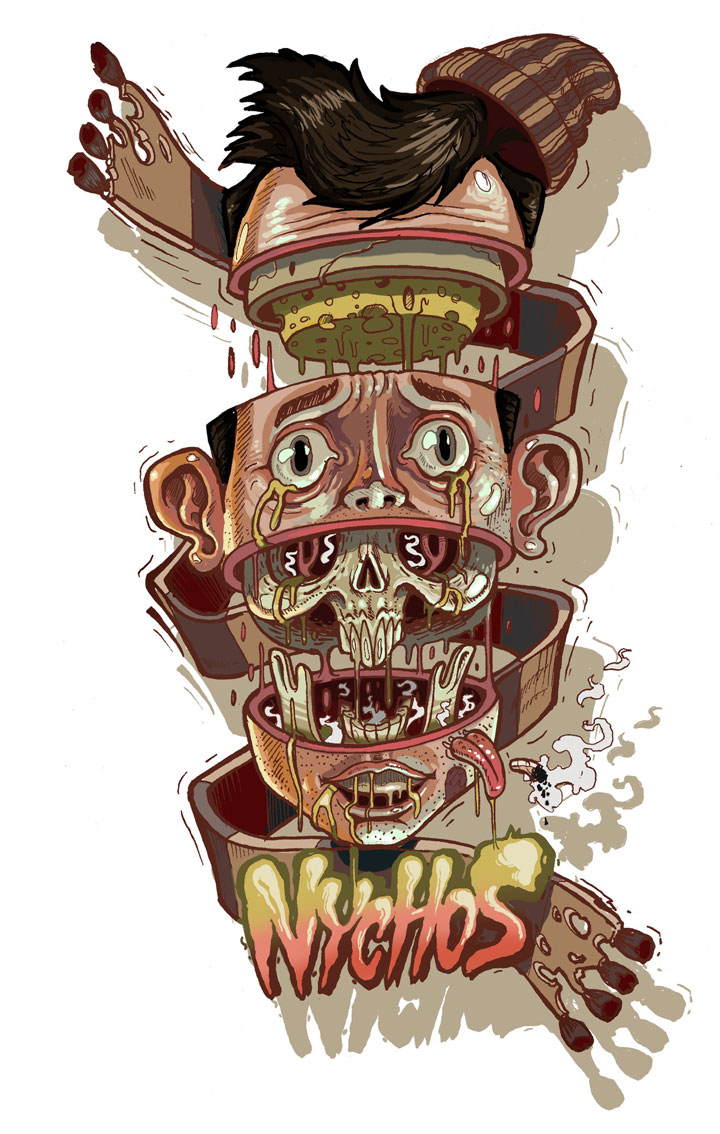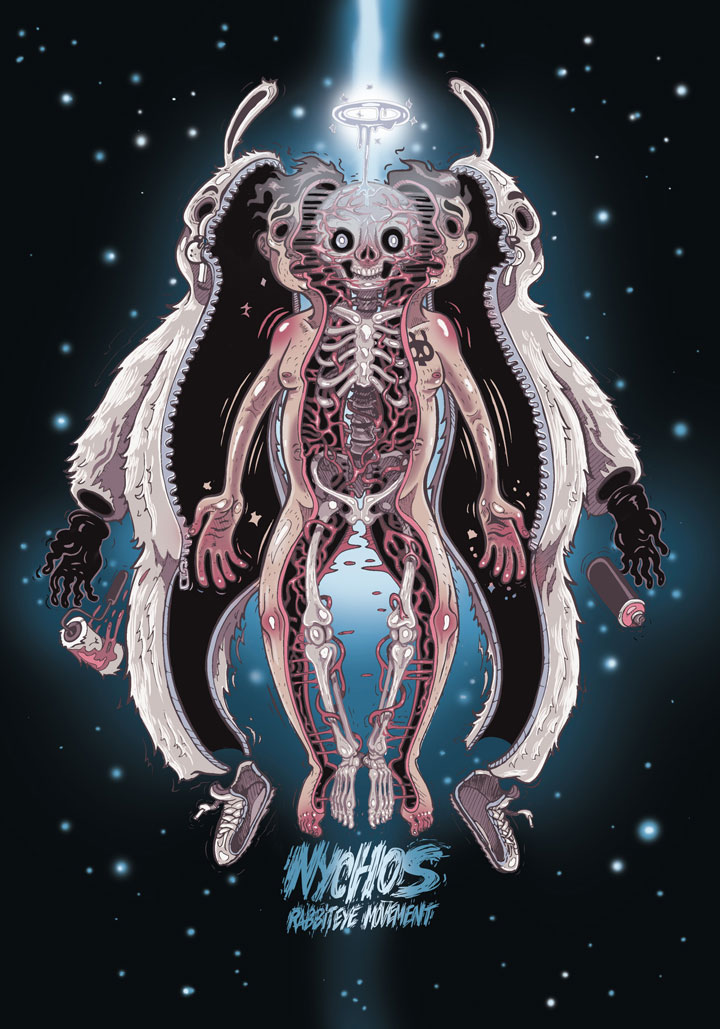 All works are signed Nychos
The attention to the detail and anatomy models have been done meticulously. Which of these paintings impressed you the most?