A sculptor has achieved the feat of creating the world'd longest and spectacular wooden sculpture by sculpting a tree trunk. We make you discover this masterpiece that represents four years of hard work. 
Chunhui Zheng is a Chinese artist who recently entered the Guinness Book of World Records  thanks to his sculpture carved in a tree trunk. Indeed, his work became the longest ever carved on the same medium with a length of 12.2 meters long. Beyond its impressive dimensions, the sculpture leaves no detail to chance and contains a bewildering array of elements like trees, boats, clouds, mountains, buildings and 550 carved figures! Suffice to say, we understand why it took four long years to achieve this.
The landscape in the sculpture is directly inspired by the historic work of Zhang Zeduan entitled "Along the River During the Qingming Festival" which represents the life of the rich and poor during the Chinese Festival  Qingming. Zheng Chunhui gets inspiration from an old work over 1000 years by remaking its sequel for today's time.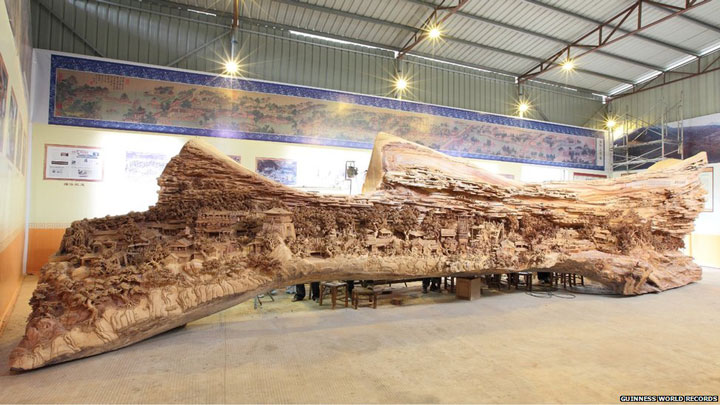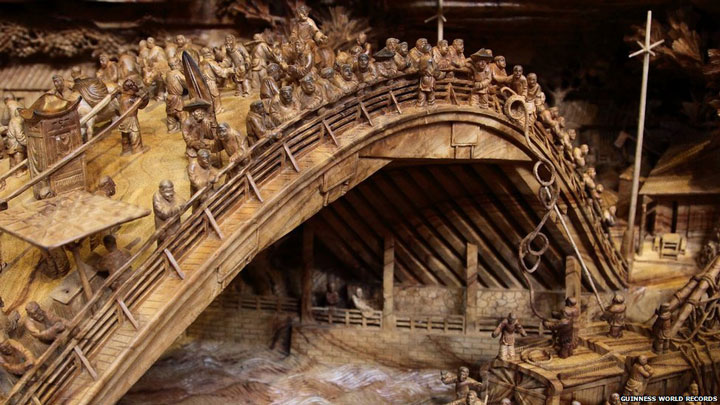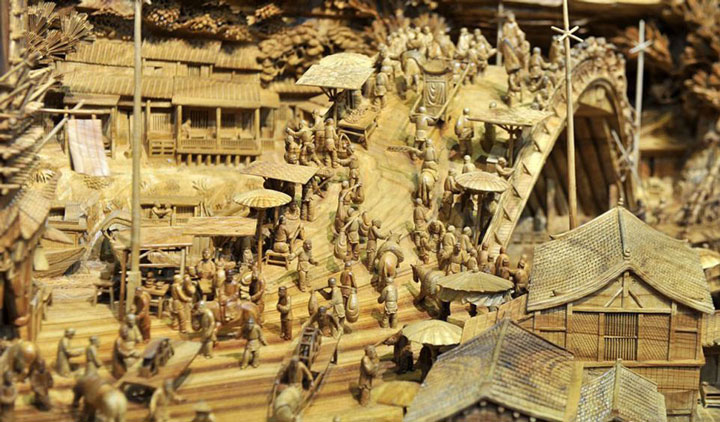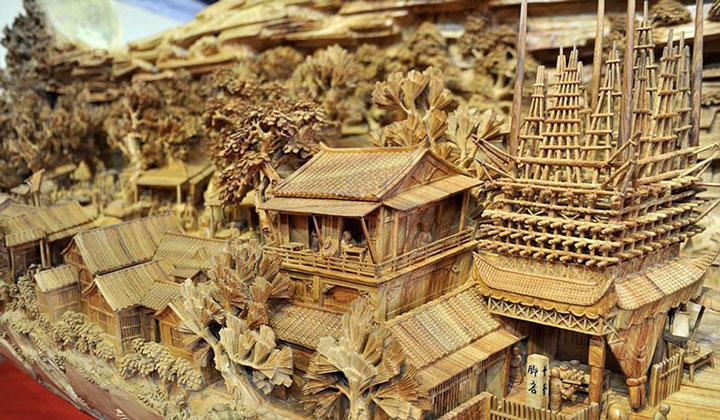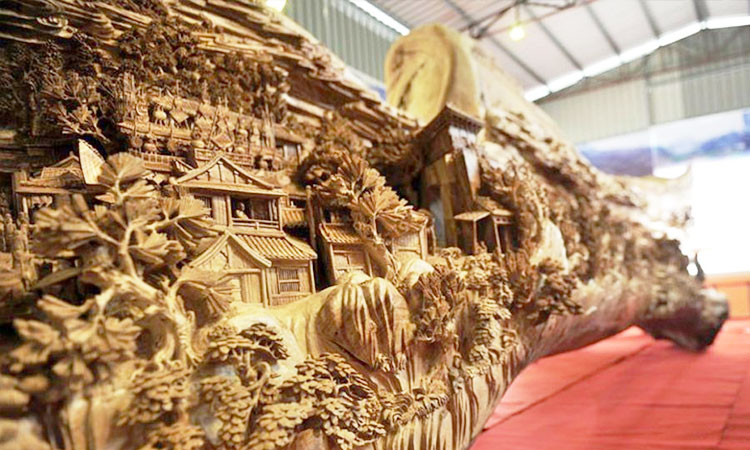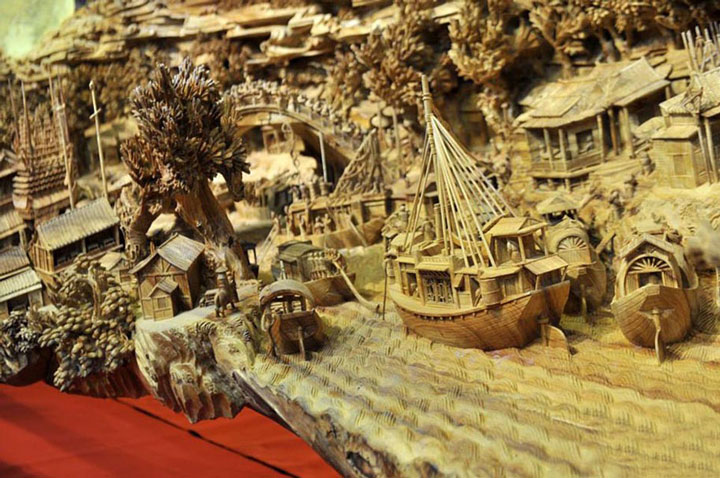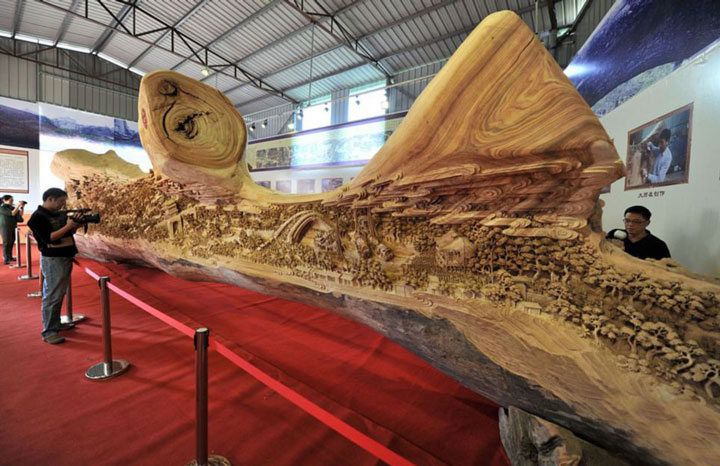 via Dailymail.co.uk
Wow! This sculpture is a true art marvel: the fine detail and large size makes it a magnificent work. We appreciate the hardwork and the patience of the artist to work on the project for 4 consecutive years. What do you think about this titanic achievement?