What if the roads of the future were not only environment friendly but also interact and facilitate you in a multitude of ways. Well this is the crazy project that an

 American couple wishes to carry out. We present to you

 Solar Roadways, a concept inspired from solar lawn lights to make your life easier.
Julie and Scott Brusaw is an American couple living in the State of Idaho. They had the idea of developing Solar Roadways that could change our lives. Their goal is to revolutionize tomorrow's roads by replacing asphalt with solar panels covered with a layer of ultra-resistant glass that can withstand heavy loads.
While it may seem crazy at first but back in 2009, this project so much appealed to Federal Highway Administration that they offered Brusaw a contract to build the first prototype of "solar highway". After the success of Phase I, the contract was renewed in 2011 with the aim of developing and improving the first version. Thanks to a successful crowdfunding campaign, Julie and Scott were able to present the improved version (Phase II) of the project in March 2014.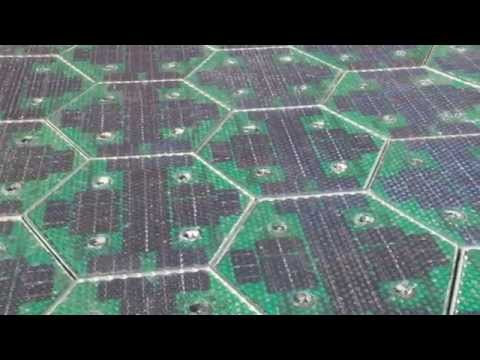 Phase II solar roadways of Julie and Scott has 4 layers: the base of the platform is made ​​of recyclable materials above which there is a portion fitted with electronic circuits for powering the LEDs that are just under the top layer. The top layer is designed using ultra strong protective glass. The latest prototype of Solar Roadways is also equipped with a temperature sensors.
Behind the technological innovation of the the project Solar Roadways, the  couple highlights its ecological aspect. The road is able to provide clean and renewable energy for charging to the electric cars anywhere on the road. In the night, the LEDs can be turned on to highlight the path. Sensors could help heat the road in case of snow. Motion sensors can warn the motorists about the danger of presence of any animal.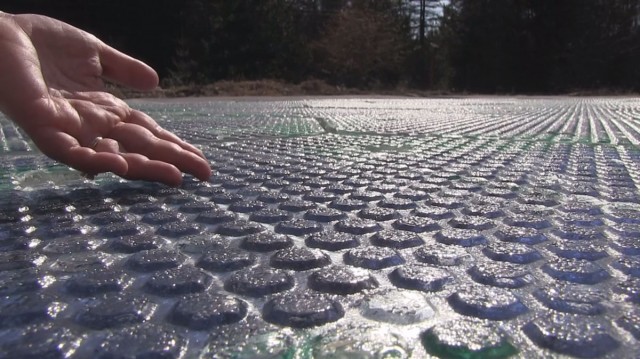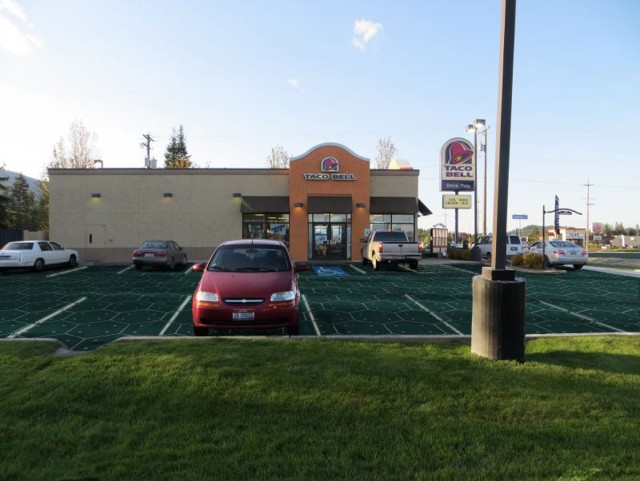 This innovation is truly brilliant! Solar Roadways could allow motorists to have a visual interaction with the road. Do you think that this new technology can improve your driving or on the contrary can become an additional source of distraction?