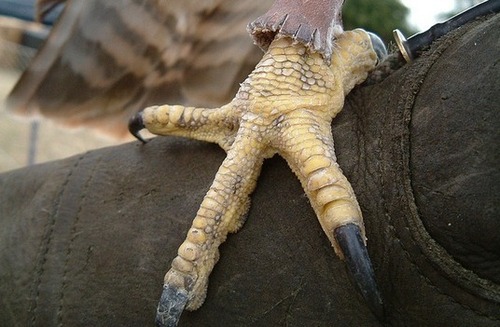 Most of the robots that we see normally can fly in the air like a bird but they cannot hold or walk on a branch as a bird does. Vishwa Robotics has tried to bridge this gap by designing a drone that can perch and walk like a bird. 
Bhargav Gajjar from Vishwa Robotics in Boston, is the main engineer behind this new invention. Based upon the detailed study of the movements of limbs of different bird species, specially taking the American Kestrel as a model, he has designed a robotic limb. During the perching procedure the drone is also aided by an on-board camera for proper positioning.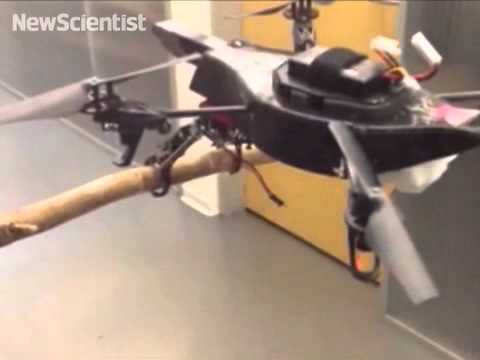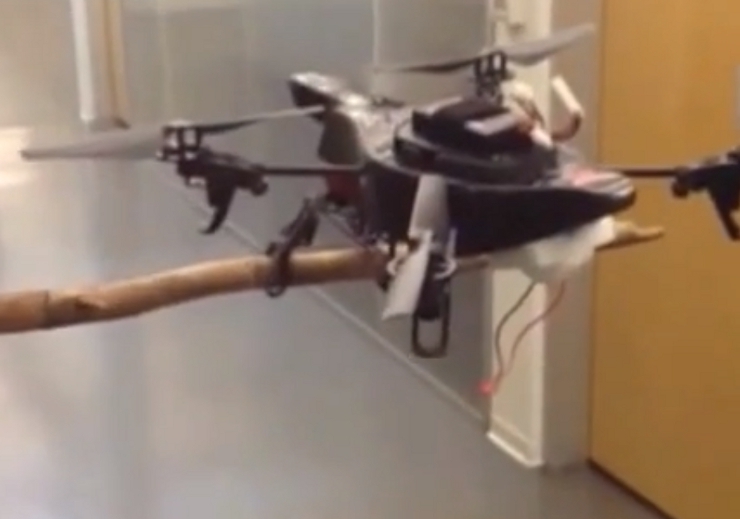 Gajjar's envisages that one of the most important applications for his invention can be spying for the military. The robotic drones can be modified to add a robotic limb so that drone can now hide in the trees and perform the spying mission. Hence, the drone can perch in some dense tree when the flying is not the best strategy as it may draw attention of the bad guys.
This amazing is really amazing. If this technology is developed further you may never know if you are being watched by a drone hidden in a tree. Do you think that this invention can have a negative impact for the civil liberties?