For more than five decades, the Star Trek has been generating the wildest and most fanatic passions among the follower of this series. A fan of the series decided to completely redecorate her apartment in the colors of Star Trek. She spent more than $30000 for this purpose. We tell you this story.
Line Rainville is from Quebec and is a passionate fan of the Universe  Star Trek. Aged 51, this employe of the services sector is not content with only having mere posters, DVD and other collectibles. Rather Line decided to turn her apartment in the town of  Notre-Dame-des-Prairies into a temple for "Trekkies" (the fans of the series).
With 30,000 dollars, Line has redecorated the parts of her apartment as the spaceship of Captain Kirk, from the famous USS Enterprise. In particular she has converted the cellar of the apartment  into the bridge of the spaceship which has a (fake) opening towards the starry sky. Many of these details have been directly planned and added by Line herself, who has been the fan of universe of star trek since the age of 9 years.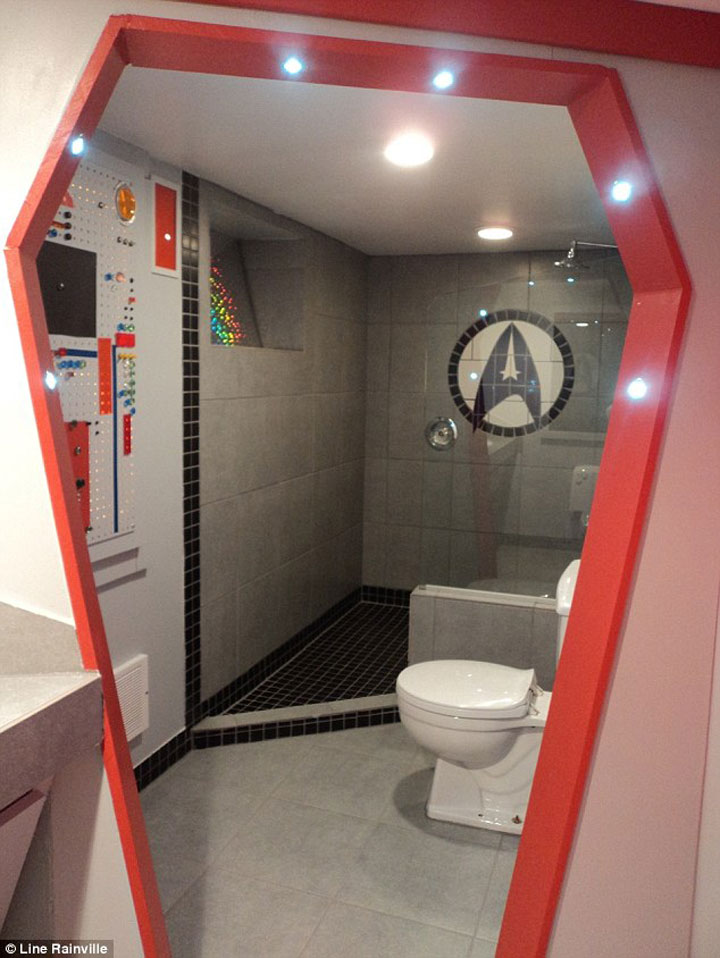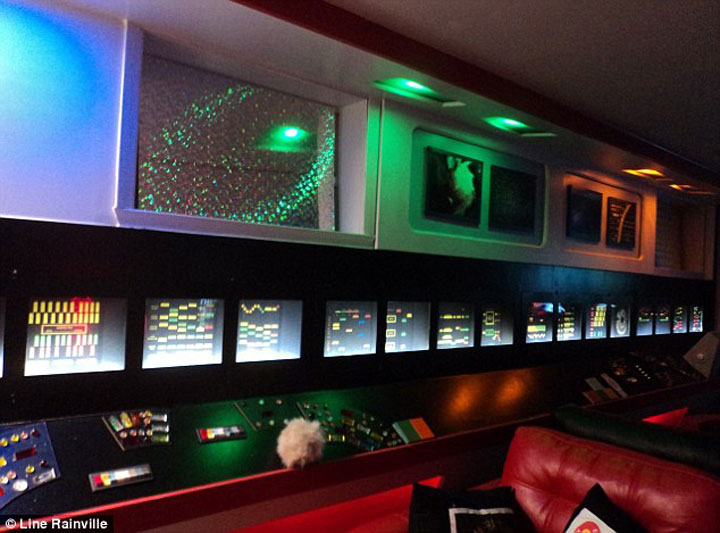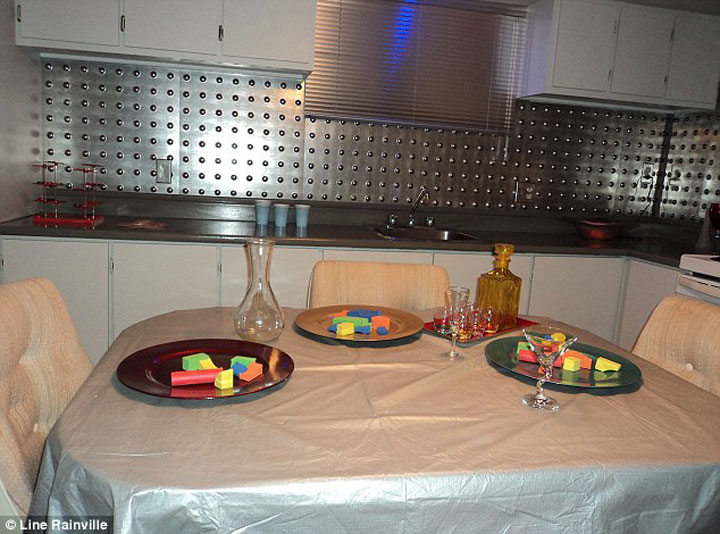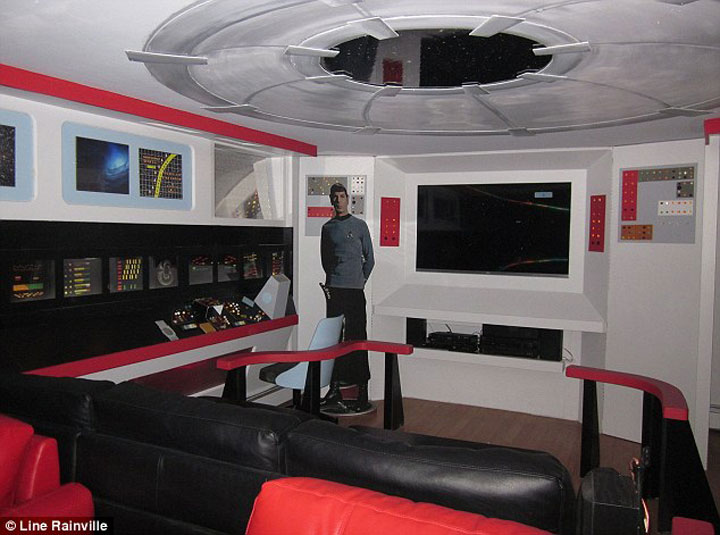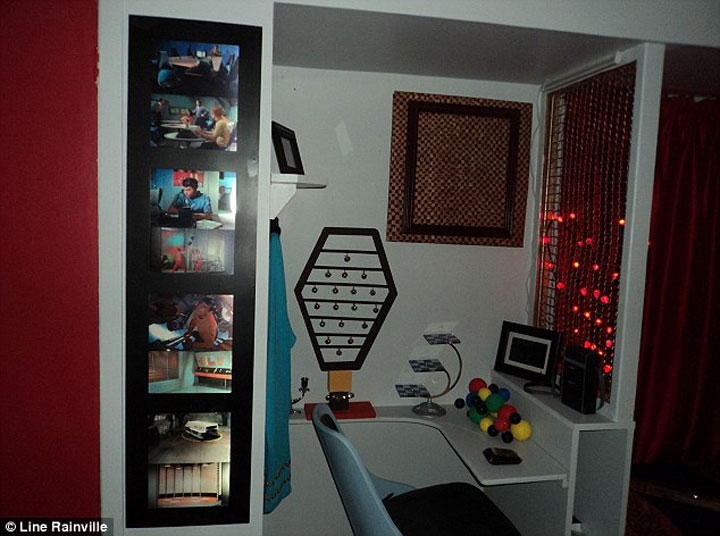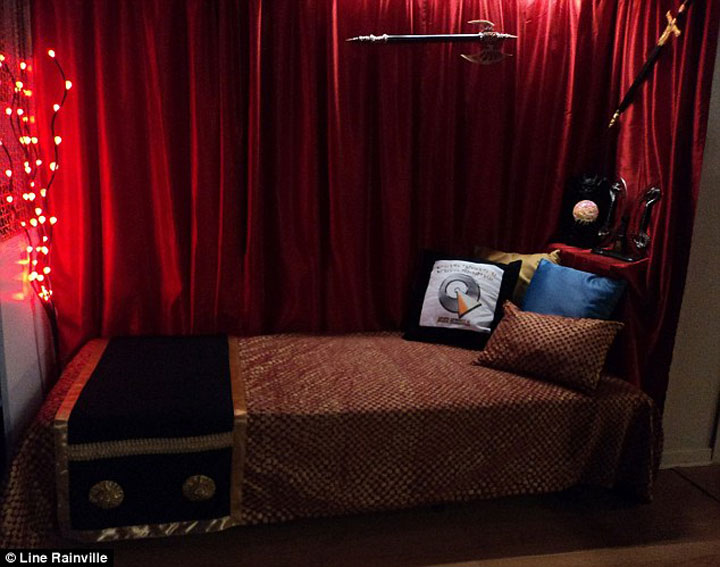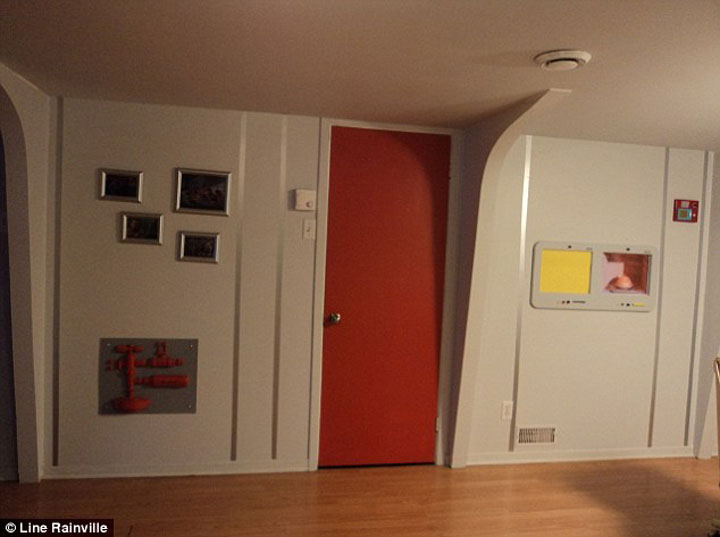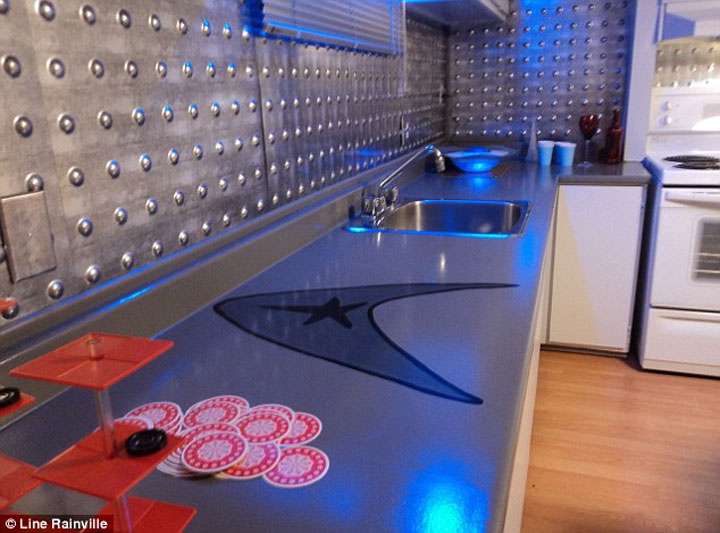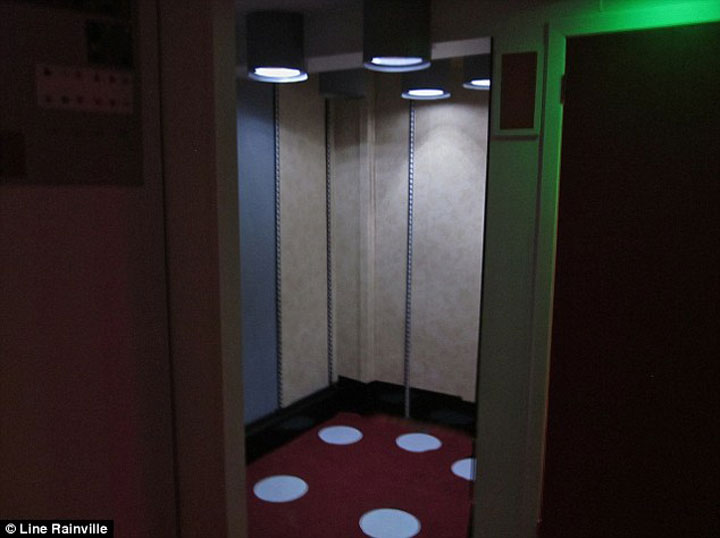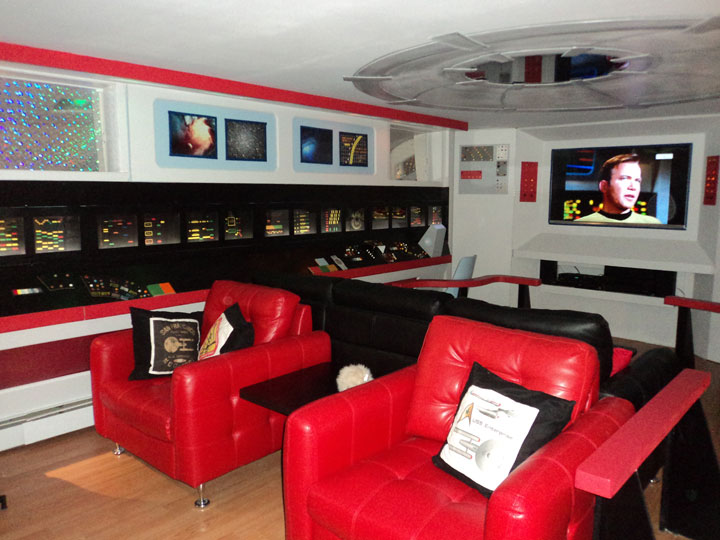 One imagines that this redecoration would have taken a lot of time, patience and money. In any case, the result in the end is fascinating and we would like to visit the apartment Star Trek. Have you ever been a fan of something and prepared to undertake something as crazy as that of Line?