Conceived by a design studio, this quadrocopter of the size of a helicopter is supposed to speed up the evacuation of the wounded to a hospital from the accident scenes.
CONCEPT: In accidents, the lives are often lost within the next few minutes of the accident. According to the American design studio Argodesign, 1000 lives are lost every year because of the traffic jams that slow the movement of ambulances in the major cities. These figures are based on an article from USA Today.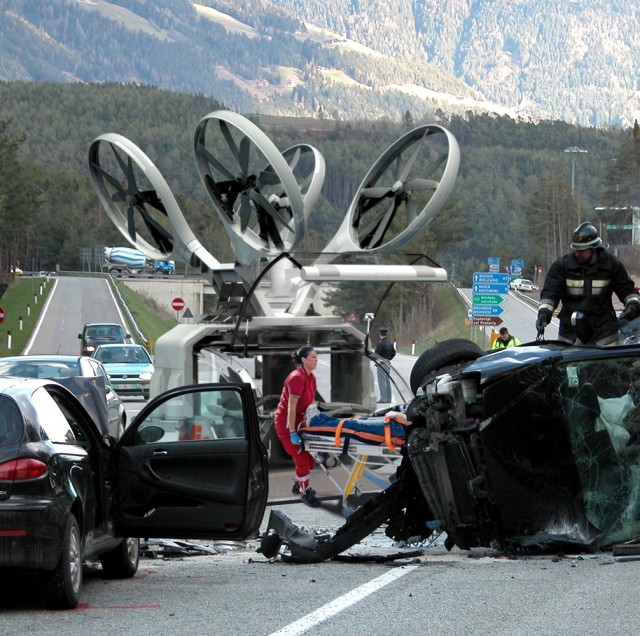 In order to speed up the evacuation of the wounded from the disaster scenes, the studio has designed the concept of a vehicle capable of overcoming these traffic constraints, which would allow it to move quickly on the scene of an accident and evacuate the injured quickly to the nearest hospital. For this, they have opted for the air transportation.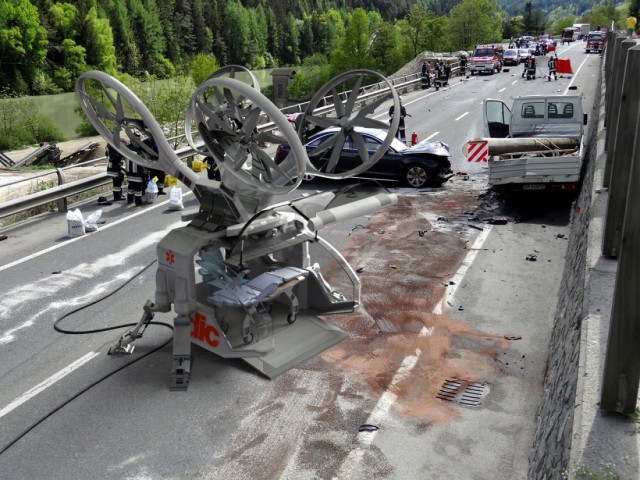 The machine they have imagined is a quadricopter having the size of a car, two-seater, capable of carrying a wounded and a pilot or a member of the medical staff. As imagine these designers, the device can be piloted manually or fly autonomously like a drone ."
The concept seems attractive, however, it is only a plan on paper for now. No feasibility study has been made about the reliability and efficiency of this design. Do you think we would see such ambulance become a reality in future?