The Seaboard Grand keyboard is a revolutionary musical instrument. This impressive technology allows you to perfectly reproduce the sounds of many instruments. The result is amazing. We make you discover a piano like no other.
In 2009, Roland Lamb, who was studying design at the Royal College of Art in London, embarked upon a really crazy project: Reinventing the piano. The objective of Roland was to produce as many nuances with Piano as there are with the violin or trombone. "The sound of a piano is very choppy. It is made ​​of several separate notes. But other instruments such as the violin, have a continuous sound that allows finer variations, "he says.
When a piano player plays the piano, he produces different notes by changing the frequency, duration as well as the power with which different keys are pressed. Or he may use different pedals to adjust the vibrato and the length of the note. But these changes are, according to Roland, are not enough to provide us a broad spectrum sounds that is offered by guitars and flute etc. The sounds emitted by those instruments can change according to the movements of the fingers but also via the power expiration.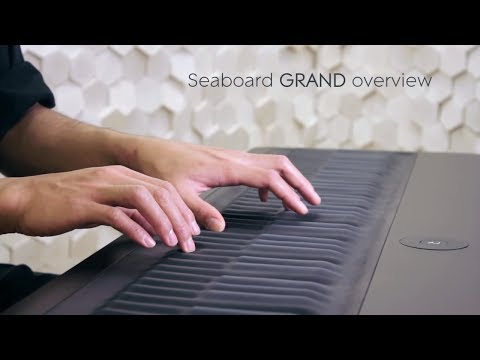 The idea of Roland is to propose a piano with many different notes. He called this new Piano as the "Grand Seaboard." This instrument, which at first looks like a piano, is not not composed of black and white notes, but an all-black silicone surface. Under this silicone layer there is a series of sensors that react to the pressure exerted by the pianists. This technology enables us to create a wide range of sounds which can be changed in real time by the musician," says Roland. According to him, even by listening we cannot distinguish the sound of trumpet produced by the Seaboard from a real trumpet.
Today the company Roland has 40 engineers working on the interface of this new musical instrument. The main difficulty is that, unlike other musical instruments, the notes are not "flat", but "three dimensional". The result is simply amazing and Roland has worked with several other musicians and famous composers like Hans Zimmer, famous composer of film music (Gladiator, Pirates of the Caribbean …) or musician AR Rahman who used it several times before thousands of people.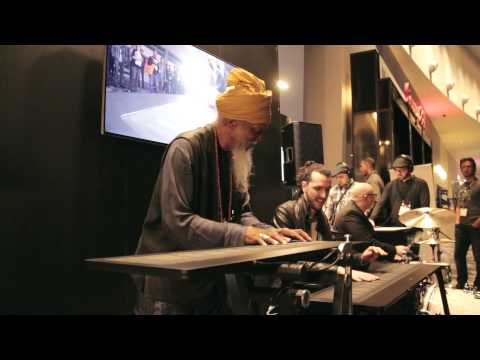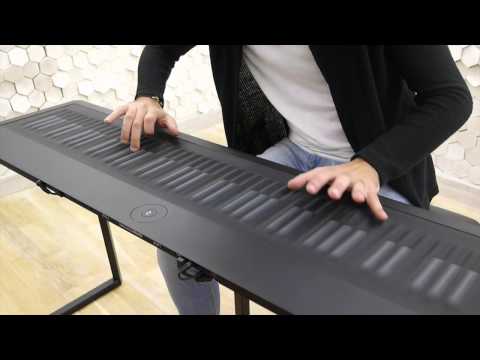 The Seaboard Grand is truly a magical instrument. We congratulate Roland and teams who worked on this project. If you have been amazed by this keyboard, you'll certainly enjoy discovering this connected glove to compose music by simply moving your hand. Would you like to try this amazing piano?