While most people travel by car, on foot or by bus, a man in China has invented an amazing vehicle. Straight out of his imagination, he built a horse robot that works on oil and can be used to move around in the street. We offer you to see the video of this amazing creation.
Su Daocheng is a 60 years old chinese living in Shiyan, a farm town in the province of Hubei in China. He seems to be living a normal life, and yet this man is an outstanding inventor. His real obsession is machines and their mechanics. His latest invention  is a mechanical horse, strongly inspired by a defense mechanism for the men to protect themselves behind a wooden horse.
The mechanical horse is quite large, it measures 1.5 meters tall, 2 meters long and weighs 250 pounds. It was built using a kart engine. It works on oil and it has two rear mechanical legs that allow the horse to move forward. Its front legs are just for decoration since they have no real utility. A saddle is obviously also present and the driver can steer the horse with a steering wheel.
Here are the pictures of the creator and his completely mechanical horse.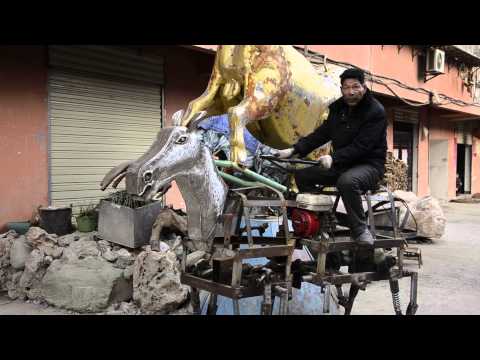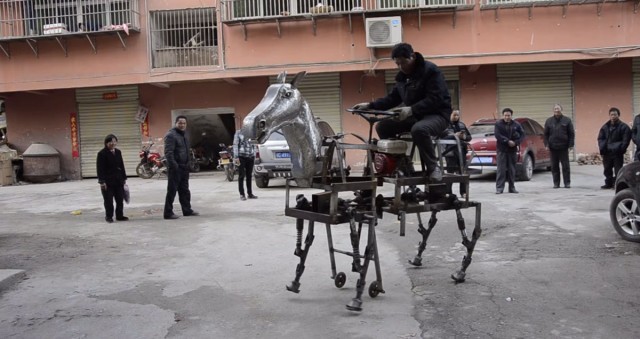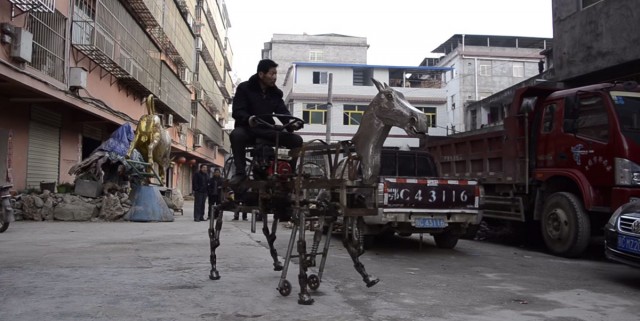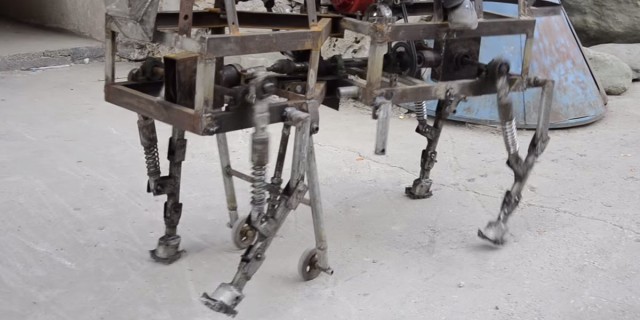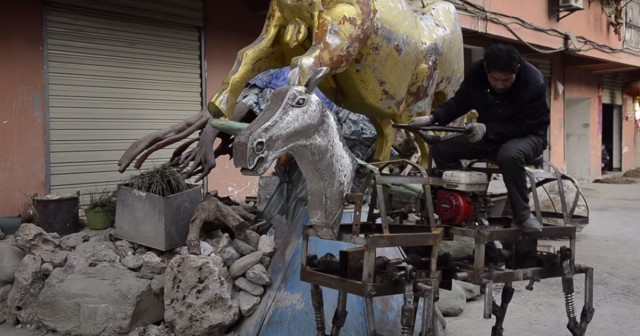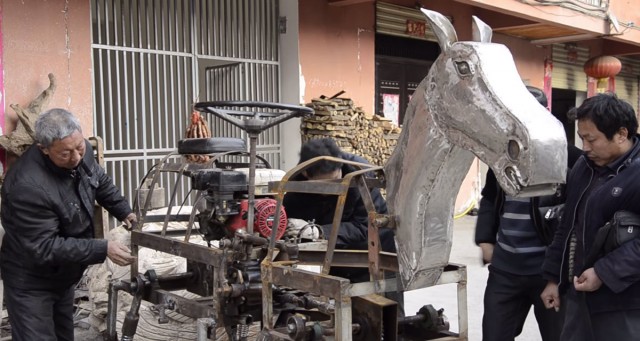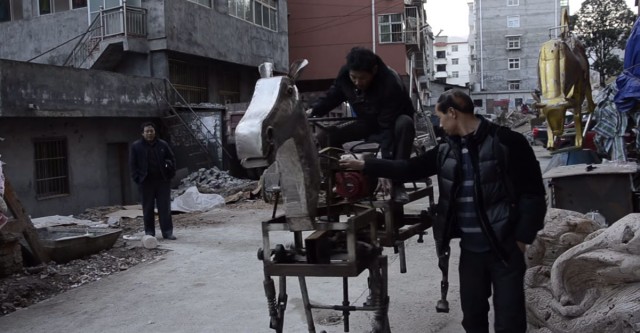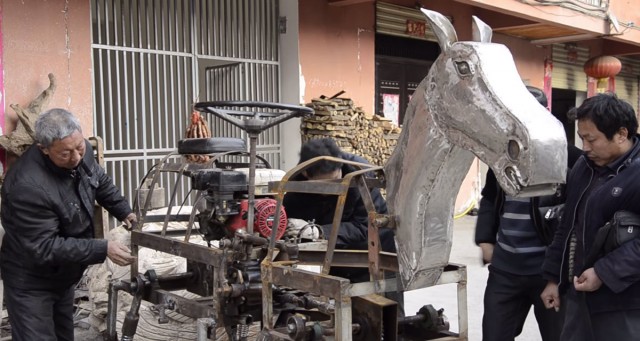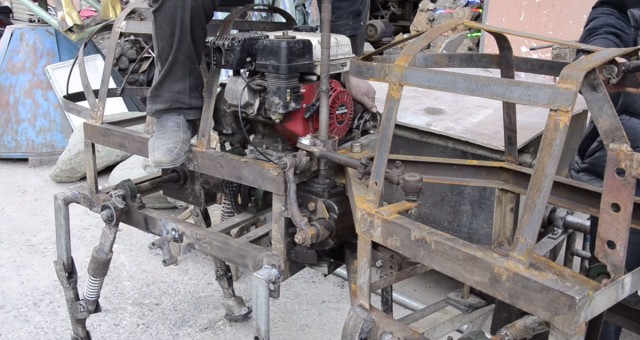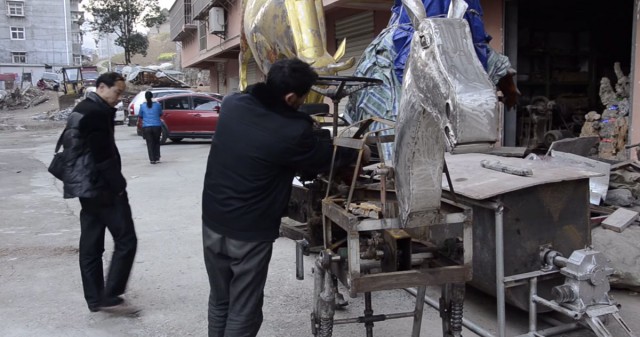 Designing a mechanical horse require quite bit of innovation. Its fun to build something far from being at the cutting edge of technology, yet that makes us smile. How would you react if you come across this horse in your street?