If you ever dreamt of shooting the flames from your hands one day, this video may interest you a lot 😉 Known for his crazy inventions, British inventor has made a portable flamethrower to mimic the powers of Pyro, the character of the X-Men. Awesome!
Inspired from the Pyro, a character of X-Men, Colin Furze has brought its flamethrower from a fantasy to the reality. This inhabitant of the United Kingdom has become famous on internet within no time due to his impressive and zany inventions.
To realize his ultra handy flamethrower, Colin has built pumps that are operated through switches placed on his wrists. When valves opens,  propane which is a highly flammable gas, is sprayed through the air; while a spark causes propane to catch fire and produce a very huge flame.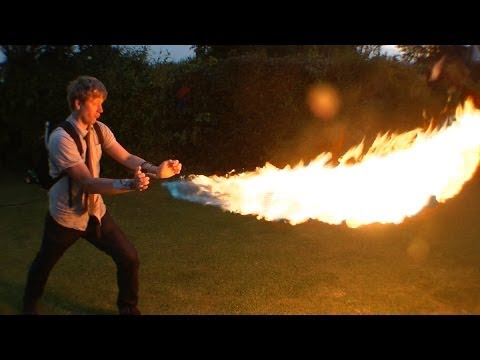 Here is a second video which details the construction of the machine: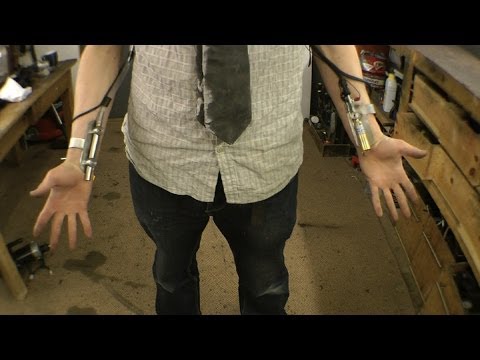 The video has really impressed us. We are really surprised by the calm on the face of Colin. No  doubt the invention requires an extreme care so that one does not get burned away. Do you think there is some useful application of this invention? In one of our previous videos we showed you Colin walking upside down.